10/09/2018
Retailer of the Year: Kroger Remains Hometown Hero While Radically Transforming the Grocery Business
There's the Kroger that you see in the headlines: Buys meal kit company. Partners with Ocado. Pilots autonomous grocery delivery. Launches wellness app. Commits to removing single-use plastic bags.
And then there's the Kroger that consumers know, the folks who shop their neighborhood stores under Kroger's many regional banners. The Kroger whose associates know shoppers by name. The Kroger that donates to hometown organizations and local nonprofits. The Kroger that sends hydrangeas to the funeral of a longtime shopper who bought the flower for herself every week for years whenever she came to the supermarket.
Kroger calls itself America's grocer — an audacious claim to be sure, despite the top grocer operating nearly 2,800 stores in 35 states.
But it's not hard to reconcile that image with its actions that both drive industry growth and innovation, and endear consumers with its commitment to serving them day in and day out, above and beyond.
"What we're trying to do is to really allow a customer to engage with us, anything they want, anytime they want, anywhere they want," says Rodney McMullen, Kroger's CEO and chairman. "We think about those different channels a lot more than the customer thinks about the different channels. All they look at is, they're trying to solve breakfast, dinner, lunch or whatever. Snacking. A bunch of kids showed up at the house, and I've got to feed them. All we're trying to do is serve the customer and what their desires are."
It's this commitment to solutions as part of a seamless shopping experience, this constant innovation to better serve consumers on their terms, this vision for what a grocer has to be to thrive in a constantly disruptive retail market that made The Kroger Co. our clear choice for Progressive Grocer's 2018 Retailer of the Year.
"If you think about allowing the customer anything they want to eat, anytime they want to eat it, anywhere they want to eat it, then how do all the pieces start fitting together to support that?" McMullen muses. "We find that a customer is constantly changing, so we have to be incredibly agile."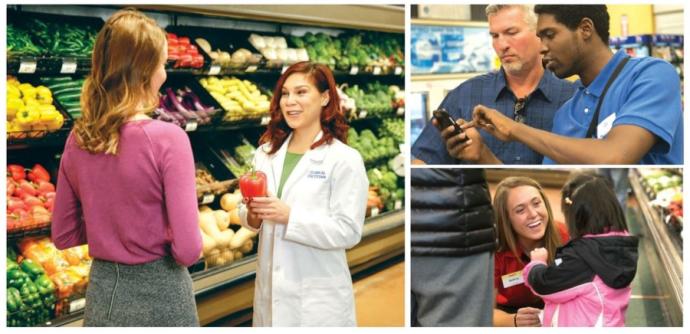 Thinking Big
Analysts agree that Kroger is pursuing a wise strategy.
"Kroger is expanding the definition of what it means to be in the grocery business, with investments in automation and their move to sell own-label products in China," Bill Bishop, co-founder of Barrington, Ill.-based consultancy Brick Meets Click, tells Progressive Grocer. "Expect that these moves will drive not only faster sales growth, but will also make Kroger a much stronger company. Credit Rodney McMullen for this."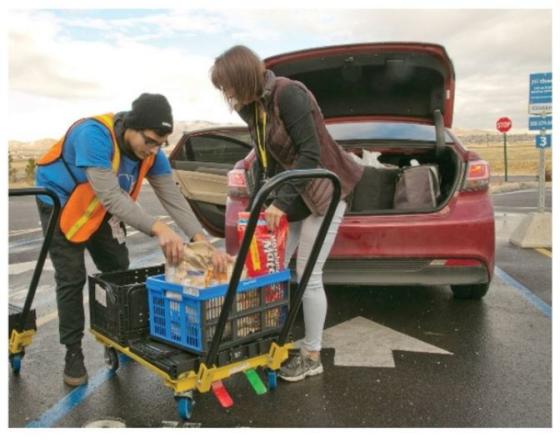 Likewise, Brittain Ladd, an omnichannel supply chain consultant who has worked for Amazon, Deloitte, Capgemini and Dell, notes that Kroger "realizes that in order to be successful against a nontraditional retailer like Amazon, [it] must think and act like a nontraditional grocery retailer."
Ladd, a contributor to Forbes, tells Progressive Grocer that he "encouraged Kroger to think big and to act with a sense of urgency. Kroger hasn't disappointed."
An analysis that Ladd conducted as a consultant for Kroger "convinced me that the grocer has the potential to increase its annual revenue from $123 billion in 2017 to a staggering $175 billion to $200 billion-plus annually," he says.
"Grocery retailers are under intense pressure. Kroger has done an admirable job of preparing the company to be more competitive," Ladd notes, adding that he estimates Kroger can increase its market share for groceries from 7.5 percent to 13 percent or more.
That's certainly the kind of growth Kroger's leadership has in mind. A year ago, when unveiling the retailer's ambitious Restock Kroger program, built on four pillars — redefining the customer experience, expanding partnerships, developing talent, and living the company's purpose through social and environmental impact — McMullen envisioned a food industry that could double in size, from around $800 billion to $1.5 trillion.
How does he aim to get there? By being a solutions provider.
"People are increasingly becoming foodies and paying attention to trends on food, trying new flavors, very open to trying new things," McMullen observes. "How do you help support that customer's desire? … I think for a long time, we looked at the industry a little bit too traditionally. If somebody's eating, we want to be feeding you, and we want to help you eat something that you love and enjoy. If you're the person that's responsible for providing a meal to somebody else, we want to support you being a hero to your family, your kids, your significant other. … How do we use our infrastructure and our love of food? We've been in the food business for over 135 years. How do we use that insight that we have on the customers and help them be a hero?"
Available, Accessible, Relevant
Every initiative that Kroger has been launching (and has continued to roll out, even while this issue was in production) is designed with a single overarching goal in mind: to provide the ultimate omnichannel grocery offering, bringing food to people how, when and where they want it, be it via grocery ecommerce options such as click-and collect or delivery, or others such as grab-and-go, heat-and-eat, sit-and-dine and even a traditional in-store shopping experience.
"We are on a journey to really transform Kroger and the customer experience, focusing on the digital aspect first, since these initiatives are digital-centric or -related," says Yael Cosset, Kroger's chief digital officer. "It boils down to three big pillars when you think about the digital engagement of the customer experience: You need to be available. You need to be accessible. And you need to be relevant."
Since last October, Kroger has nearly doubled the availability of its click-and-collect service.
"Almost 1,300 stores today offer that convenience of service, with unrestricted access to the assortment they would normally shop in the store available within a short period of time for pickup," Cosset notes.
(Launched under the name ClickList, click-and-collect and delivery services are being redubbed Kroger Grocery Pickup and Kroger Grocery Delivery, according to the retailer's website.)
Delivery service has seen a similar accelerated rollout to as many store locations after being piloted barely a year ago.
What we're trying to do is to really allow a customer to engage with us, anything they want, anytime they want, anywhere they want.
-Rodney McMullen, Kroger's CEO and chairman
"The store really is becoming less and less relevant when you think about delivery, because the customer doesn't really mind whether the order is picked from the store they shop or the store down the street," Cosset says. "For us, it makes a big difference. It allows us to create density and make the service more sustainable financially to execute."
By the end of the year, Cosset anticipates, the service will be available for up to 90 percent of Kroger shoppers. That's in addition to the summer launch of a new offering in Kroger's omnichannel grocery program, direct-to-customer delivery.
"It's really an addition to the portfolio of modalities," Cosset notes. "Ten, 20 years ago in the U.S. market, 100 percent of grocery and food retailers would generate their sales through a brick-and-mortar footprint. Fast-forward to last year: We added the click-and-collect, the pickup service, the delivery service and now [are] really accelerating our direct ship-to-home service."
For McMullen, it's all about taking the friction out of the shopping experience.
"How do you just make it super-easy for a person to be able to do those things without having to think about it? It's all pieces into that overall puzzle," he says. "We're figuring out ways to make it incredibly easy, and then have the right products located at the right spots. That's what makes this business so exciting and so much fun."
The store, Cosset asserts, is being reinvented to be more centered on experiences.
"As a customer, I may have different needs," he observes. "If I'm replenishing my pantry with dry goods or paper towels, I don't necessarily need to have the experience in the physical stores. Oftentimes, these are routine purchases that are on a regular schedule. That's a perfect candidate for that item to be shipped directly to my home. It's more convenient as well. Nobody wants to carry big items, whereas the delivery and pickup are more immediate in terms of service or expanse for the customer."
Accelerating, Simplifying
It really shouldn't have been a surprise to anyone, then, when Kroger announced its partnership with Ocado, one of the United Kingdom's online grocers, with which Kroger aims to solve the "last-mile" question for grocery deliveries in the United States.
"We had been having conversations off and on with Ocado for probably 2½ years," McMullen acknowledges. "It took a while for [Ocado CEO] Tim [Steiner] to get comfortable with our ambition to serve America. It took him a while to get comfortable that we were serious. As they've grown in terms of talent and capabilities, their technology has made tons of progress over the last few years, so it really was a combination of Tim getting comfortable, in terms of what our aspirations were, and the technology that they had really started. ... They were improving upon something that was pretty good and making it great, and so it was really all those pieces working together. We've started the process on it. I'm working on seven cities for possible sites, but three where we're doing the in-depth analysis, trying to find specific real estate."
When Progressive Grocer reported on the deal last May, Steiner said, "As we work through the terms of the services agreement with Kroger in the coming months, we will be preparing the business for a transformative relationship which will reshape the food retailing industry in the U.S. in the years to come."
Cosset elaborates on the U.S. introduction of the Ocado Smart Platform: "Ocado is a way for us to accelerate and simplify the fulfillment of delivery, by concentrating and consolidating volume. It creates automation and efficiency, which has a very positive financial impact for our shareholders and also allows us to provide a service to the customer that's affordable. It also allows us to start distributing what's referred to in the industry as a piece pack capability, and start bringing orders or small replenishment to different touchpoints for the customer. Smaller store formats can greatly benefit from that asset. When you think about reaching and being available to all of America, Ocado removes some of these barriers."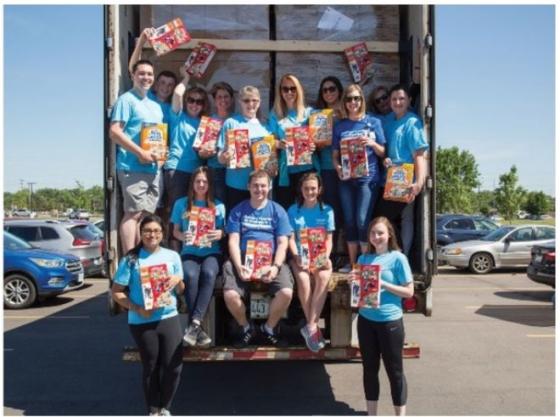 Kroger further shook things up in the last-mile equation with this past summer's announcement of pilot-testing grocery delivery with driverless vehicles developed by Mountain View, Calif.-based Nuro. Tests of the new grocery technology are underway at Kroger's Fry's Food Stores banner in Arizona.
"I think what's going to be important for us is to make sure we have the right level of flexibility in how we execute delivery fulfillment," Cosset says in regards to the grocery ecommerce option. "It's very different, the constraints both physical and economic for a $150 weekly order versus a $25 'I am out of milk or I need a pizza or I need a meal kit in the next 15 minutes.' The expectation from the customer, the complexity of fulfilling is very different. One is large-volume, typically planned ahead of time. The assortment in that basket and the size of that basket is financially very different than my $25 or $30 order."
Kroger's grocery technology innovations are likely to have ripple effects throughout the food retailing community.
"This is a substantial opportunity in an industry with margins ranging between 2 percent and 5 percent," Ken Fenyo, head of consumer markets at McKinsey Fast Growth, and former VP of loyalty at Kroger, told Progressive Grocer Digital and Technology Editor Randy Hofbauer when the news of the Nuro pilot broke in August. "Most likely, retailers will need to adopt a range of last-mile delivery options depending on location, demographics, competition and other factors, including autonomous vehicles, drones, on-demand services, click-and-collect and even dedicated trucks."
According to Cosset: "We do not believe that it's going to be one size fits all. The customer expectation will vary greatly depending on the time of day, depending on what their frame of mind is, where they live. The constraints for the customers are different; the constraints for Kroger to fulfill the orders are different. We want to make sure we create the most flexible and broad portfolio of capabilities so that we can be where the customer wants to be in an affordable and sustainable way for them, and a very efficient and scalable way for us."
Investment in People
Initiatives of this scope by any online grocers need a talented group to make them a reality, and Kroger is investing in its team as well, to the tune of $500 million, including accelerating entry-level pay.
Using a third of its tax reform savings, Kroger created Feed Your Future, a program through which full-and part-time associates can receive $3,500 a year, up to $21,000, for continuing education — anything from a GED to an MBA.
Restock Kroger
In fall 2017, The Kroger Co. launched the Restock Kroger initiative at the company's annual investor conference. Restock Kroger has four main drivers, which together create shareholder value:
Redefine the Grocery Customer Experience (data and personalization, digital, space optimization, Our Brands, smart pricing)
Expand Partnerships to Create Customer Value (infrastructure and technology upgrades, alternative revenue streams)
Develop Talent (associate experience, investing in and retaining store associates, high-performing leaders and teams)
Live Our Purpose (Zero Hunger | Zero Waste, Our Culture = Our Values + Our Promise)

"When you invest in your people, they stay longer," McMullen says. "When they stay longer, our retention significantly improves, and the people fall in love with the things that we're great at."
He continues: "To me, there isn't anything more pleasurable than watching somebody grow as a human being. I always want, when somebody comes to work for Kroger, for them to stay forever. But even if they don't — the other day, I was talking to a gentleman at the convention center in Cincinnati. He was telling me: 'My first job was at Kroger. I loved it. I used to be really shy, and it helped me get used to talking to people, and I worked [there] through high school and college. After I got out of college, I went and did other things, but I still use some of those things today.'"
Seventy percent of Kroger's store directors started out as hourly associates. Getting in on the ground floor is something McMullen knows all too well: He joined the company as a teenager to pay for college.
"I started at Kroger for less money than I could've started somewhere else, because you get a tremendous amount of responsibility at a very young age, and you get to do something that's a constant change," he says. "If you look at that, what we're trying to do is to help support people, to help them fall in love with people and to help them fall in love with food."
McMullen hopes that connection will attract more young people to the business of food retailing.
"You get to engage with people two to three times a week," he notes. "You're there for many of the most important moments in people's lives. The other day, I was in one of our bakeries, and the associate was making cupcakes for a reveal party. The couple didn't know whether it was a boy or a girl yet, because they wanted to learn at the same time that their family learned. Our bakery associate knew and made the cake. Being able to be part of that occasion is pretty darn special, because you get to be part of lifetime events for a customer, and helping make that lifetime event a little bit more special is pretty darn cool. We have a tremendous success at getting people to come for a job that becomes a career."
Jessica Adelman, group VP of corporate affairs, says that she hopes as many associates as possible take advantage of Feed Your Future, "because that'll be better for Kroger and, of course, better for them in the long run."
The workplace, Adelman notes, is transforming into something that offers purpose beyond selling.
"Irrespective of generation, people want to work at an organization with a sense of purpose, and they want to know that the place where they work has values that match their values," she observes. "So we did some really deep work on our purpose — research, focus groups. We talked to a huge portion of our workforce and really came across our purpose, which is to feed the human spirit.
"There are two important legs of that," Adelman continues. "One is our culture: our purpose, our promise, our values. The second one is Zero Hunger | Zero Waste, which is Kroger's commitment to end hunger in our communities and eliminate waste across the company by 2025. … Living our purpose every day is really important to us. Every conversation we have at Kroger today, our purpose is right at the top: to feed the human spirit. And it's unbelievable how motivating people find the idea that we're going to try to end hunger in our communities and eliminate waste across the company. People really rally around it."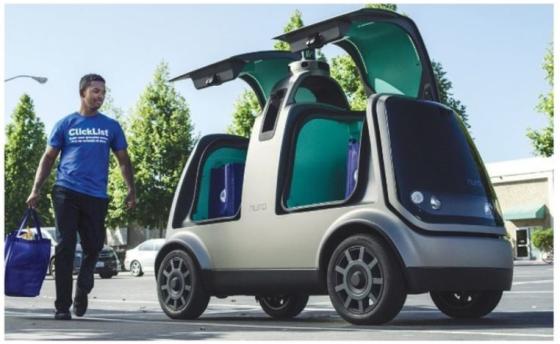 A cornerstone of that commitment has been Kroger's partnership with Feeding America, a network of more than 200 food banks that feed more than 46 million people in the United States through food pantries, soup kitchens, shelters and other community-based agencies. Last year, Kroger provided 330 million meals through the Feeding America network.
"As a percentage of EBITA, we've been named one of America's most generous companies, and as you know, the grocery margins aren't banking margins," Adelman says, noting that of Kroger's $360 million in donations last year, about half went to food and food-related causes.
"For more than three decades, Kroger has been a valued partner in the fight to end hunger in America," Matt Knott, president of Chicago-based Feeding America, tells Progressive Grocer. "From philanthropic investments in local food banks in communities across the country, to food waste innovations that prevent good food from going to landfills, Kroger has demonstrated its commitment to helping children and families who face hunger."
Making a Bold Statement
Zero Hunger | Zero Waste also encompasses sustainability, and Kroger is leading the industry here on several fronts. The retailer made waves with its announcement in the run-up to press time on this issue that it would phase out its use of single-use plastic grocery bags by 2025.
Kroger's sustainability goals are "pretty audacious," Adelman admits.
"We think that making a bold statement like ending hunger in our communities, and eliminating waste across the company, gives us a lot to work on. I feel really good about where we are on our waste diversion goals. We were already on track to become a zero-waste company by 2020, as we committed to in our sustainability goals. We're at 77 percent, which is great. That is enormously helped by our manufacturing operations: 34 out of our 36 plants are already zero waste, and our stores are coming along nicely.
"The piece that's new for us, which is why we need the 2025 add-on, is food waste," she adds. "That is an area — certainly in consumer consciousness, even in a national consciousness — that people hadn't really been talking about. Certainly, we've been talking about recycling, and some of the other environmental topics, for quite some time, but food waste really has just bubbled to the forefront of our national consciousness as a major issue."
Studies indicate that 40 percent of the food produced in the United States is thrown away, yet one in eight Americans experiences hunger. To address this, Kroger is partnering with World Wildlife Fund to conduct a comprehensive food waste analysis to identify where the company stands today in its journey to zero food waste, and to establish a framework for measuring and reporting food waste reduction going forward.
Among the actions being taken: Kroger is starting to stock Apeel avocados, a variety with extra peel that extends the fruit's shelf life. This move, revealed at the one-year anniversary of Zero Hunger | Zero Waste in the weeks leading up to press time, is a partnership with Goleta, Calif.-based Apeel Sciences, founded in 2012 with a grant from the Bill & Melinda Gates Foundation to help reduce post-harvest food loss in developing countries that lack access to refrigeration.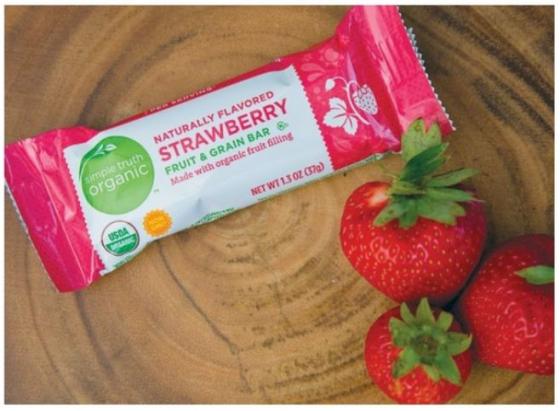 Private Matters
Meanwhile, Kroger continues to grow its own brands, both in stores and online. As the company reported in its second-quarter earnings call, since the August launch of Kroger Ship, 41 of the top 50 items sold are its own-brand products; in center store, Kroger premium labels like Private Selection, HemisFares and Abound grew by double digits during Q2, when own brands made up well over a quarter of unit and dollar sales.
Leading the way is Simple Truth, which, since its launch five years ago, has become the second-largest brand Kroger sells. This year, Simple Truth reached more than $2 billion in annual sales, making it the largest brand of natural and organic groceries in America.
Soon, consumers outside the United States will find out why, as Kroger has partnered with Alibaba, one of the world's largest internet companies, to sell Simple Truth products in China on Alibaba's Tmall Global platform. And products may be just the beginning.
"It's possible that there still may be further partnerships with Alibaba, particularly on in-store technology — mobile payments, ship-from-store in-store routing and logistics — as this has been where Hema [Alibaba's supermarket chain] has been experimenting the most," Tom Gehani, director of client strategy and research at New York-based business intelligence company Gartner L2, told Progressive Grocer's Randy Hofbauer in August.
"In China, the importance of natural and organic thinking about it and worrying about it just as much there as in the U.S.," McMullen says. "[Alibaba President] Michael [Evans] is from Canada, but he lives in the U.S., so he has a broad experience. He obviously knew about the strength of our Simple Truth.
"Alibaba with TMall, they really make it incredibly easy to introduce a product and introduce a store," McMullen continues. "The amount of information that they have that they're able to share back with you is very exciting. It was a conversation … and then [when] we started spending a little bit of time in China and understanding more [of] what the partnership could do, we got very excited. We'll find out how it works. It's one of those things where we'll go test and we'll continue to learn, but we really do believe the product, the brand itself, and the credibility in the brand has such strength that we believe there's a lot of connection with the customer there."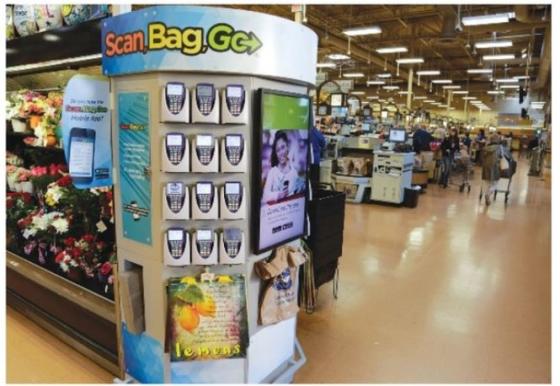 Cosset expands on the opportunities to be had  through the Alibaba partnership: "It allows us to leverage our brands and monetize them through a different market outside of our borders in a market that is extremely demanding of U.S.-made product, especially in this natural and organic space. China is an almost 'ecommerce-first' market today. Their use of technology, the way they engage customers around payment, around subscriptions and repeat purchases, we want to learn. We want to be on the forefront of this, rather than catching up."
Logistics partnerships will be essential to the deal as well, Cosset asserts.
"So far, because it's the early stage and we want to learn from it and optimize as we scale, we're leveraging partners who are experts at doing this," he explains. "We have partnerships with a number of very strong leaders in the industry globally. That's the path we're taking right now, at least for the short term. The August launch is not an accident. The largest ecommerce sales day in the world is on Nov. 11, called Singles' Day in China. Alibaba last year, I think, netted $29 billion in sales in one single day. Millions of packages delivered the next day. We want to be there. We want to be there obviously and ready, and that's why an August launch allows us to learn through the process, make sure we iron out any potential quirks in the process and the expanse."
McMullen anticipates that strategic partnerships will continue to be central to Kroger's growth.
"We've always been open to finding people that can help accelerate what we're doing; smart companies working together can produce something that you can't individually," he says. "You have to have respect for each other, and really focus on the customer, do something for the customer they're not getting today. I would completely expect that you'll continue to see partnerships that are done both outside of us and for us as well."
Comfortable With Change
What issues are going to be most significant to Kroger and grocery retailing in general in the foreseeable future?
"I think this war for talent is certainly a big one," Adelman replies. "We know that we have to earn everybody's commitment every day. As a leadership team, we try to foster the right culture and be relevant to the workforce."

That goes for sustainability as well: "We are looking at how to get more renewables, how do we just get better at the whole reuse topic in general … making sure that you are being a good steward," she says. "You have to make sure that you're living those values and you're matching the values of your employees and your customers."
Adelman notes that the Kroger Co. Foundation is establishing a $10 million innovation fund to address the issue of food waste.
"We are in the process of creating an entirely new foundation, the Zero Hunger | Zero Waste Foundation, which will be a public charity," she observes. "We could use it as an innovator, an incubator, an accelerator, under the premise that some of the best thinking in food waste solutions may not be coming from nonprofits; they might be coming from some interesting person in their garage in Silicon Valley."
The speed of change in the industry is unprecedented, according to McMullen.
"You have to be comfortable with change, and you have to be comfortable with being uncertain," he advises. 'Every stress point creates an opportunity, and finding that opportunity is what makes it exciting and fun. It's also one of the reasons why I think it's going to be easier to continue to recruit higher talent going forward. You'll be able to help people see that they make a difference, a role where you can see that you're helping make the world a little bit better place."
Scale for Good
What's a typical day for a Kroger executive? Predictably, the ones Progressive Grocer talked to say that there's no such thing.
"They all start the same: A big fire in the belly, wanting to accomplish five gigantic things for the day," Cosset says. "By the end of the day, you still have the fire in the belly and can't wait for the next day. But the things that were accomplished and the new ones that are added to the list are different than what the day started with. What I'm excited about every day is getting to work with a team of very talented people coming from all over the world, all kinds of disciplines, all kinds of background. Everybody brings a very different perspective. The level of collaboration is energizing. Very transparent culture. Very strong commitment to making a difference. Changing the customers' lives every day is really exciting."
Adelman says: "I have all the government relations, I have all the media relations, I have our Kroger foundations and all of our corporate social responsibility. I have our associate communications, too, so I'm responsible for everything that goes out to 452,000-plus employees. So, no two days ever look alike. … We start our day with a daily huddle, where we'll talk about one of our Kroger core values, or one of our behaviors. … Probably my favorite days are when I get to go out and talk about Zero Hunger | Zero Waste. That reminds me that what we have set out to do is really amazing and incredibly inspiring, and bold."
As for Kroger's CEO: "Every Monday, I have a lot of meetings, and the rest of the week, I'm able to go and spend time learning, understanding what's going on in the stores and learning at other places. … I feel  so incredibly lucky that I get to work with people that are incredibly smart. They care about making the world a better place, and everything that we're doing is trying to give a good value for our customers and help them solve a need. That's so much bigger than any of us individually."
In Adelman's opinion, the best part of working at Kroger is helping to create what she calls "scale for good."
"When Rodney was talking to me a little over three years ago about coming to Kroger, he asked me, basically, what makes you tick," she recounts. "And I said, 'I've spent my whole career thinking about how are we going to feed 9-plus-billion people and not destroy the planet at the same time.' And he said, 'Well, if that's really what motivates and inspires you, come work for me, and I'll let you do something big.' I love the idea that I could work for a big company and make a difference. At Kroger, we're doers. We roll up our sleeves, and we go get stuff done."
For his part, McMullen considers himself lucky to have worked alongside so many talented people during his 40 years at Kroger.
"I've never had a boring day in my career," he asserts. "You get to work with people that are so much better than what you are, and learn from them and together accomplish something. To be part of a journey that hasn't been done before is incredibly fortunate."
About Kroger
Based in Cincinnati, The Kroger Co. is one of the largest retailers in the United States based on annual sales, reported as $122.7 billion in the company's 2017 annual report. Kroger holds the No. 18 ranking on the Fortune 100 list published in June 2017 and the No. 2 spot on Progressive Grocer's Super 50 annual ranking of the top grocers in the United States.
As of Feb. 3, 2018, Kroger operated, either directly or through its subsidiaries, 2,782 supermarkets under a variety of local banner names, of which 2,268 had pharmacies and 1,489 had fuel centers. Kroger operates 37 food production plants, including 17 dairies, 10 deli or bakery plants, five grocery product plants, two beverage plants, one meat plant, and two cheese plants.
Founded in 1883 in Cincinnati and incorporated in 1902, Kroger operates stores in 35 states under some two dozen local and regional banner names, including Kroger, Ralphs, King Soopers, Dillons, Smith's, Fry's, QFC, Copps, Harris Teeter, Mariano's, Fred Meyer, Food4Less and Murray's Cheese.