Kroger Introduces Feed Your Future Educational Program
Get great content like this right in your inbox.
Subscribe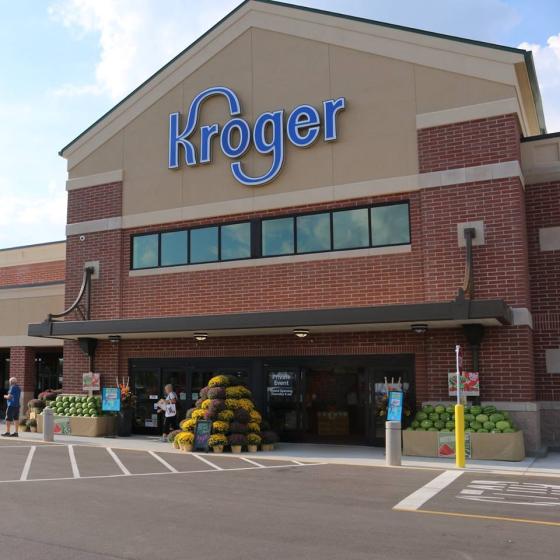 The Kroger Co. is introducing a new and enhanced long-term benefits program that was made possible due to the Tax Cuts and Jobs Act. Feed Your Future includes accelerated investments in store associate wages, a more generous 401(k) benefit, and enriched associate discount and support programs, including an education program to encourage lifelong learning and strengthen the company's opportunity culture.
Kroger and its subsidiaries will now offer associates an employee education benefit of up to $3,500 annually ($21,000 over the course of employment) toward continuing education and development opportunities including a high school equivalency exam, professional certifications and advanced degrees.
Under the new benefit, Kroger expects to increase by five times its total annual investment in employee education. In addition to a more generous individual and lifetime benefit, Feed Your Future will now cover all full- and part-time associates following six months of employment.
"We care about our nearly half a million associates' growth and development, and we believe investing in education will support and encourage lifelong learning and reinforce our 'come for a job, stay for a career' opportunity culture," said Rodney McMullen, Kroger's chairman and CEO. "We believe that making education benefits available to more associates and at more generous levels than ever before is the best way to support their future."
"Many of our associates can attest to the life-changing power of education, and I'm proud to be one of them. Feed Your Future will support both full- and part- time associates, wherever they are on their personal education journey, whether they are pursuing GEDs, MBAs or professional certifications. In this way, we're offering more than a one-time award – we're offering an investment in our associates' future." -- Rodney McMullen, Kroger's chairman and CEO
Raising Wages
As part of its Restock Kroger plan, the Cincinnati-based company is using part of the benefits of the Tax Cuts and Jobs Act to increase wages for both new hires and existing employees. The wage increase is part of the incremental $500 million investment in associate wages, training and development that the retailer has committed to over the next three years.
In Cincinnati, employees ratified an agreement with UFCW Local 75 that set starting wages at $10 per hour or more and accelerated wage progressions to $11 per hour after a year of service. The wage agreement went into effect April 1.
Support for Financial Well-Being
Kroger and its subsidiaries are increasing the company match in the 401(k) plan to 5 percent, up from the current 4 percent match.
Further, the company is instating the 10 percent employee discount for Our Brands products company-wide. This new commitment will expand on the existing associate discount for Our Brands products, which allowed associates to save $53 million in 2017 alone. New associate discounts on general merchandise, home, apparel and jewelry are also being offered.
Boost for Helping Hands
The internal Helping Hands program, which aids associates during hardships, is receiving an additional $5 million in funding.
Last fall, as part of the Helping Hands program, Kroger awarded $700,000 in financial grants to support 1,100 associates enduring hurricane-related hardships.
"At Kroger, we are thrilled to have a talented, diverse and unique workforce," said Tim Massa, group VP of human resources and labor relations. "We care about our associates, and we took the time to thoughtfully consider how to live our purpose and offer meaningful, personalized benefits while helping individuals, families and communities thrive today and in the future."