08/14/2018
Kroger to Take Private Label Abroad via Alibaba Partnership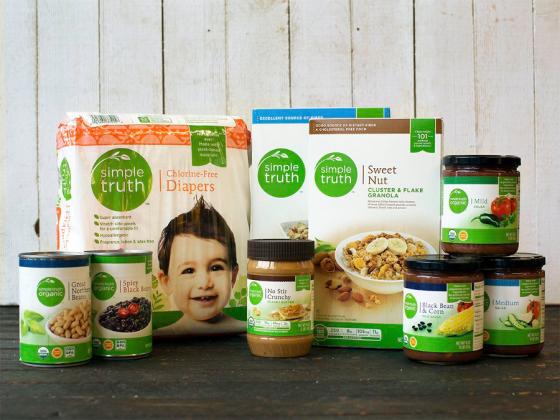 Kroger has revealed plans to launch its natural and organic private label products online internationally through a partnership with Alibaba Group Holding Ltd., the world's largest retailer and one of its largest internet companies.  
The Cincinnati-based grocery giant is launching a pilot with Alibaba Group's Tmall Global platform, a business-to-consumer website for local Chinese and international businesses to sell branded products to consumers. Using the grocery technology, the partnership will begin with select Simple Truth products, providing Alibaba's more than half a billion Chinese consumers with easy access to what Kroger calls "America's largest natural and organic brand." In 2018, the brand reached more than $2 billion in annual sales.
Like with nearly all initiatives that Kroger has launched in the past year, the Alibaba partnership supports at least one pillar of the Restock Kroger initiative. In this case, two key pillars are supported:
Redefine the grocery customer experience by elevating Our Brands

Partner to create customer value by driving topline growth through alternative revenue streams to create both customer value and shareholder value
"Ecommerce enables Kroger to quickly scale to reach new customers and markets where we don't operate physical stores, starting with China," said Yael Cosset, Kroger's chief digital officer. "We anticipate Chinese consumers will love Our Brands – starting with Simple Truth products – just like our American customers do. Kroger is proud to continue to lead the way in making natural, organic and free-from products more mainstream and accessible. Sharing Kroger's exclusive brands and status as a food authority the world over is exciting."
Earlier this year, senior executives at Kroger met with counterparts at Alibaba to discuss how to "speed up the integration of online and offline sales," according to a Chinese government press release. At the time, it was reported that the Chinese company was making an "aggressive push" into working with companies in the United States and Canada, Reuters noted.
While the test will help provide Kroger with brand recognition through Alibaba's ecommerce operations in one of the five biggest countries in the world, if successful, it could prove useful in introducing the Kroger brand to brick-and-mortar operations, too. In January, Jim Fosina, CEO of Fosina Marketing Group, a Danbury, Conn.-based marketing firm, suggested to Progressive Grocer that Kroger could be seeking a way to extend its brand franchise into China and partner with Alibaba in a similar way to Amazon and Whole Foods Market. This partnership could be the beginning of such a deal, and prove useful in the battle abroad with Amazon.
Launched in 2014, Alibaba's Tmall Global platform is China's largest business-to-consumer marketplace, providing a premium shopping experience for China's consumers. The platform enables brands and retailers without operations in China to build virtual storefronts and ship products into China.
The Kroger Co. operates a seamless digital shopping experience and 2,779 retail food stores under a variety of banner names. The retailer is No. 2 on Progressive Grocer's 2018 Super 50 list of the top grocers in the United States.