07/25/2019
Category Spotlight: Plant-based Yogurt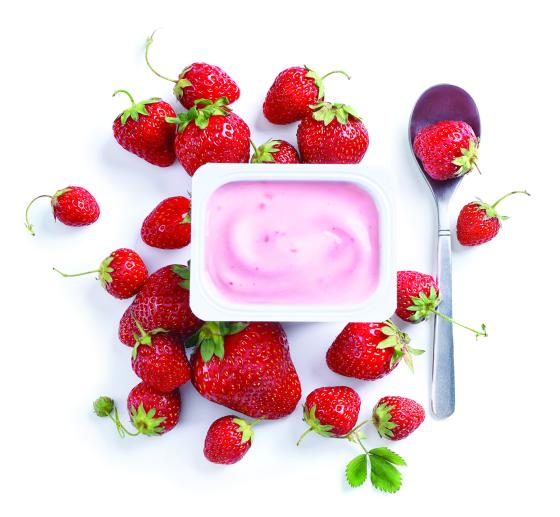 There's no doubt about it: Plant-based foods continue to rise in popularity, and that includes dairy-alternative products such as yogurt. In its 2018 report "The Yogurt Market and Yogurt Innovation, 3rd Edition," Packaged Facts singled out dairy-free, plant-based yogurt as the new market disrupter, replacing the now mainstream Greek yogurt trend.
As David Sprinkle, the company's market researcher, pointed out, "The segment is following more familiar dairy-alternative beverage ingredient trends, especially as dairy-free yogurt moves beyond soy to feature coconut, almond and cashew, as well as more exotic variations such as pea-based yogurt."
Recent product rollouts and updates in this space include products from Follow Your Heart (coconut); Blue Diamond (almond); Kite Hill (almond); Simply Free (acacia fiber and konjac); Lavva (coconut, plantain, cassava root, pili nut); and Israeli brand Yofix (oats, legumes and seeds).
Sales of plant-based dairy products, excluding milk, came to $697 million for the 52 weeks ending June 2018, according to Nielsen data, representing an increase of 50 percent year over year. The nondairy ice cream and frozen dessert, yogurt, cheese, creamer, butter, and dressing sales included in these figures all saw double-digit growth of more than 20 percent during the same period.
A study from IRI, meanwhile, identified plant-based yogurt among eight categories (the others being milk, ice cream, creamers, meat substitutes, protein bars and supplements, frozen meals, and mayonnaise) that earned more than $100 million in annual plant-based dollar sales in 2018. Additionally, in an April 2019 blog post discussing some of their findings, study authors John Crawford and Tim Grzebinski wrote, "Plant-based foods are now in 53 percent of households, and we expect that this trend will continue to grow."
Crawford and Grzebinski primarily attributed this rising interest, and resulting higher sales, to Millennials, noting, for instance, "In general, younger consumers have a far more positive view of the health aspects of plant-based milks than older generations." Fellow market researcher Future Market Insights concurs, observing of the much-studied demographic: "This population segment is active and diet-conscious. They prefer products with low sugar, fat and lactose as well. Plant-based products are one of the ideal products they desire." Other groups that IRI found more likely to purchase plant-based items were those with higher incomes, and acculturated Hispanics.
IN-DEPTH ANALYSIS
Read our in-depth analysis of some of the other categories in this year's study, including:
The IRI study also showed that the main drivers for purchasing plant-based food alternatives are health and diet, particularly in relation to weight management. As for why shoppers seek plant-based yogurt specifically, other market researchers have noted the growing number of people with lactose intolerance, the rise of vegetarianism and veganism, and consumer concerns about the health effects of consuming dairy. Further, beyond the wish to improve one's personal health, a desire to promote better planetary health through environmental sustainability was cited by Hexa Research.
What's to come in the plant-based yogurt segment? Future Market Insights believes "that the demand for plant-based probiotic yogurt will rise in forthcoming years, on the back of robust popularity of animal-based probiotic yogurt," while various industry observers point to continuing innovation in ingredients, formulations, flavors and convenient packaging.
Rather ominously for the traditional yogurt category, "nondairy yogurt takes probiotics and high protein, both hot nutritional trends, and transfers these trump cards to the plant-based product trend's bag of tricks," noted Packaged Facts last year. "With the plant-based trend, many younger and trendier American eaters are switching lanes from 'leaning more vegetarian' to 'leaning more veganish,' and thereby cutting back on or forgoing dairy."
Having already "seen the dairy-free messaging on the wall," as Packaged Facts put it, traditional yogurt companies have gotten in on the plant-based act as well, making sure to call out their products' health benefits, with Chobani launching a gluten-free, lower-sugar nondairy line, and Danone, which already offers Silk almond- and soy-based yogurt alternatives, introducing the Good Plants line, said to contain 40 percent fewer calories and 70 percent less sugar than most almond milk yogurt alternatives, and Silk Oat Yeah oat milk yogurt alternative in four gluten- and allergen-free varieties.