07/25/2019
Category Spotlight: Snack Bars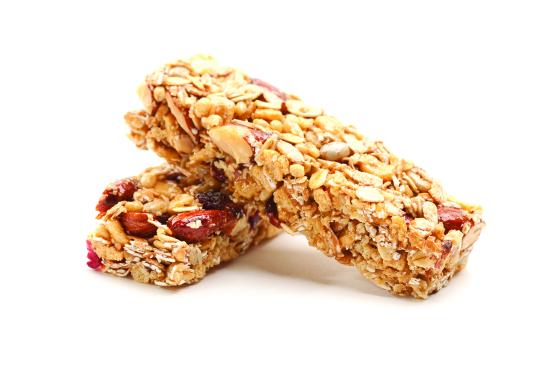 The snack bar market — expected to reach $8.8 billion by 2023, according to Research and Markets — saw an increase of 2.7 percent in dollar sales for the latest 52 weeks ending May 19, according to IRI data, due in large part to the growing popularity of the nutritional/intrinsic health value segment, which grew 5.8 percent in dollar sales, while granola bars' dollar sales declined 4.6 percent.
But while the health attributes touted by the makers of nutritional/intrinsic health value bars are important draws for consumers seeking wellness in convenient forms, that doesn't mean that snacking for its own sake has gone by the wayside: Sales dollars for the breakfast/cereal/snack bar and all other snack and granola bar segments were both up, by 5.7 percent and 3.1 percent, respectively, although unit sales for the latter were down 4.2 percent. Indeed, when it comes to snacking, it seems that consumers want to have their better-for-you bar and enjoy it, too.
This attitude to snacking tracks with findings by the NPD Group, whose recently released "Future of Snacking" report notes that brands are meeting consumers' needs in this regard with snacks that provide both health and indulgence through such solutions as portion-control packs, "thinner" versions of established products, or nutrient-enriched sweet and savory items.
"The role of snack food is changing in different ways in reaction to Americans' desire for balance, portable snack foods and holistic wellness," observes David Portalatin, NPD's food industry advisor. "It's no longer about depriving yourself of something you enjoy eating. Today, it's about giving yourself permission to eat indulgent snack foods in moderation."
That permission naturally extends to items like cereal bars, which are practically the definition of a portable snack, and, according to NPD, will be one of the snack items whose growth over the next five years will be driven by consumers older than 40, Gen Xers and younger Boomers.
In its 2019 "How America Eats: The State of the Snack Industry" research, IRI specifically points to snack and granola bars with Non-GMO and nutritional claims as meeting consumers' wellness needs, while those without such claims fall into the "permissible indulgence" slot. The research also shows that snack and granola bars with grain and 100 percent natural claims were among the growth-rate "winners" when looking at categories across the store.
 
IN-DEPTH ANALYSIS
Read our in-depth analysis of some of the other categories in this year's study, including:
When it comes to variety, the market researcher notes, "It's table stakes to have a benefit within the bars category — from protein to cheese to free-range chicken — [and] this year's innovation delivered." Examples included offerings from Purely Elizabeth (grain-free), Sonoma Creamery (cheese), One (Protein), That's It (probiotics), Luna (gluten-free), and DNX (free-range chicken and grass-fed beef).
One snack bar brand, Kind, which shows up among the top manufacturers and brands in three out of the four snack/granola bar segments ranked by IRI, recently unveiled a Be Kind to Yourself platform highlighting self-care and healthy choices, which will run on national TV and across digital channels, as well as being promoted via email, field marketing and public relations. The first national snack brand to disclose added sugar content across its portfolio, the company has also hosted an educational pop-up to draw attention to the 100-plus sweeteners in popular snacks, and urged the food industry to more clearly disclose sweeteners and sources of sugar.
"Our longstanding belief at Kind is to craft snacks made with a nutrient-dense first ingredient, like whole nuts, whole grains or whole fruits," says Mike Barkley, the company's president and COO. "Through this new platform, we want to spark a dialogue and remind people to look at what ingredients are most prominent in their snacks."
That level of nutritional and ingredient awareness is rising among snack bar consumers — even as they clamor for great-tasting products — and the grocery channel ignores this trend at its peril.