07/24/2019
Consumer Expenditures Study: Shopper First Is Best Strategy for Success
It's no surprise to anyone that the pace of innovation in grocery retailing has accelerated, and for the good of the industry, let's hope it stays that way.
The announcement of Amazon's acquisition of Whole Foods Market may be a fading memory, but it won't ever be forgotten, and it ought to be the first thing retailers see in their rear-view mirrors when thinking about what they should do next.
A year ago, we noted that understanding how consumers shop has become more important than exactly what they're buying (though that's certainly helpful to know, as the data that follows in this report demonstrates). But continuing to grow in importance is the why — the motivation behind increasingly personalized buying and eating habits.
The Food Marketing Institute (FMI) in June released the 45th edition of its annual "U.S. Grocery Shopper Trends," a look at grocery shopper attitudes and behavior. The 2019 report, a survey of nearly 1,800 grocery shoppers prepared by The Hartman Group Inc., studies what consumers want from their retailers when personalizing their grocery shopping.
"One-third of households have at least one family member following a non-medically prescribed diet, and this rate is higher for younger generations," says Leslie G. Sarasin, president and CEO of Arlington, Va.-based FMI. "In an effort to meet their idea of eating well, households are eating in increasingly personalized ways, challenging the food shopping experience."
To achieve this personalized shopping, consumers visit an average of 4.4 banners per month and regularly shop 3.1 channels to meet their diverse grocery needs. They also expect their grocers to evolve with these needs, and to be satisfied with their primary store's ability to meet those needs (8.7 out of 10).
As for choosing a store, quality, freshness, low prices, cleanliness and product variety are the keys to retaining shopper loyalty.
IN-DEPTH ANALYSIS
Read our in-depth analysis of some of the better-performing categories in this year's study, including:
Convenience is driving younger consumers to shop online. Shoppers rank their online experience slightly better than those in physical stores when it comes to transparency, convenience and personalization, but online isn't cannibalizing in-store visits — the 43 percent of consumers who shop online also average 1.7 trips a week to their physical stores, higher than the national average of 1.6 trips per week, making the in-store experience an important component of the omnichannel environment. 
These desires for both convenience and discovery, FMI reports, also lead to shoppers experimenting with more personalized methods for retrieving their groceries, such as delivery or click-and-collect methods.
"'Trends' explores the current food retail marketplace and the influential roles health, well-being and technology play in the experience," Sarasin says. "Food shopping is personal, and grocers help their shoppers navigate shifting needs, values, priorities and life pressures that require teamwork, negotiation and compromise at home."
Moving Past Price
Consumers enjoy the shopping experience more when they believe they're getting something special or out of the norm, even when they're not, David Moran writes in "Moving Past Price: A Guide for Modern Promotions."
"Models for pricing and promotions are guided by the assumption that shoppers are consistently rational beings," says Moran, co-founder and chairman of Palo Alto, Calif.-based Eversight. "But according to research, they're actually far more apt to act on impulse. To account for this fact, pricing and promotional practices need to be reconsidered."
Moran cites a recent study revealing that 94 percent of Americans indicated that they would take advantage of an exclusive offer if it weren't typically offered to the general public. Survey participants selected this option over a price-match guarantee, and 41 percent said that they would likely seek out something to buy just to use the offer.
Image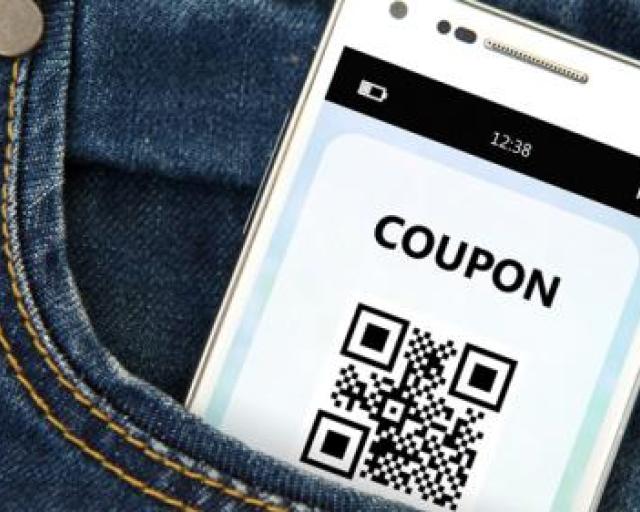 Data also shows that the lure of a deal is sometimes too good to pass up. As Moran notes, "Discounts, coupons and other promotions spark feelings of victory and satisfaction, feelings that trump price alone."
Digital coupons and in-store promotions can work together to create a single, cohesive shopper journey, regardless of whether that journey is motivated by months of product research or an impulse buy. "It's possible to use digital coupons to inform and stimulate in-store purchases in creative ways, and vice versa," Moran says. "These insights can then be used to better predict in-store and online engagement."
Another vital piece of the marketing technology puzzle for retailers and CPGs is artificial intelligence. AI, machine learning and data analytics are being applied to inform marketing and pricing decisions, Moran observes.
"AI analyzes millions of different data points remarkably fast to deliver the information needed to drive promotions," he says. "Systems parse data in very specific ways, enabling brands to maximize their potential. Promotions become far more customized, which places them in a better position to be redeemed, whether based on a shopper's momentary whim or by winning on price. Intelligence, coupled with predictive analytics, offers an unparalleled level of flexibility."
Retailers would be foolish to ignore any technology or technique that helps them better understand shoppers' behavior and predict how their needs can best be met. Doing so accurately and consistently is the formula for inspiring loyalty and driving sales.
View the 2019 data and then read our in-depth analysis of some of the better-performing categories in this year's study, including:
Methodology

For the 2019 Consumer Expenditures Study, data has been provided via Nielsen's Total Food View, an inclusive data universe of UPC and non-UPC products (which includes fresh random-weight retailer-assigned PLU [price lookup code] and system 2 sales volume). This reflects the total U.S. food market, which encompasses all grocery stores with $2 million or more in annual all-commodity value (ACV), and includes natural food retailers and discount grocers. References to "fresh" or "perishable" foods encompass the inclusive view of UPC-coded and non-UPC products found throughout the store, but most predominantly in the produce, bakery, deli, meat and seafood departments.