01/04/2019
4 Grocers Using Mobile Apps to Help Shoppers Take Control of their Wellness Goals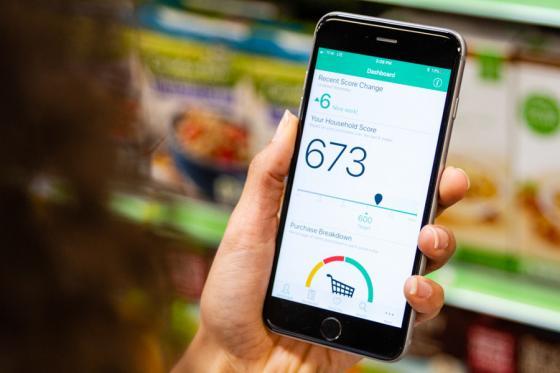 Loyalty programs haven't seen the brightest days in the grocery space lately. In the past couple of years alone, there's been a 24 percent decline in memberships.
True, the drop – from 188 million in 2015 to 142 million in 2017 – isn't so much due to declining interest as it is to mergers and acquisitions in the grocery channel. But it still supports the idea that grocers need to continue providing enticing reasons for consumers to pick up their phones, download that app and register an account.
Shoppers are more willing to give their personal data if they get something worthwhile in return – such as a discount, a coupon, or loyalty points redeemable for free products and discounts, Kate Hogenson, strategic loyalty consultant with St. Petersburg, Fla.-based Kobie Marketing, told Progressive Grocer in September 2017.
Another major trend: Midwestern grocer Woodman's Food Markets, which operates more than a dozen stores in Wisconsin and Illinois, has reported that three-quarters of American adults claim they're taking more personal responsibility for their health than they were a decade ago.
Millennials in particular are taking personal interest in their health in record numbers and, in doing so, are increasingly driving sales in categories such as healthy food. Unlike prior generations, Millennials aren't driven by discounts and have a general mistrust of large food and beverage manufacturers, choosing transparency and authenticity instead.
Bring these trends together, and suddenly there's an opportunity to leverage the power of mobile apps as a way to help shoppers take charge of their health and, in turn, openly share their information with their favorite grocers.
Here's how several noteworthy grocers that, this past summer alone, have begun leveraging mobile apps to do this.
---
The Kroger Co.
Last July, the Kroger Co. debuted a mobile app that helps customers make more informed, health-conscious decisions when buying groceries. Called OptUp, the new offering is part of Kroger's Wellness Your Way platform, which supports the grocer's four-pillar Restock initiative to reinvent the shopping experience, says Collen Linzhold, president of pharmacy and The Little Clinic at the Cincinnati-based grocery giant. It encourages shoppers to engage in a "balanced, holistic approach to self-care" by putting nutritional information at shoppers' fingertips and making it easier to find and purchase better-for-you groceries.
The new grocery technology bases scores on a nationally recognized dietary standard enhanced by Kroger's registered dietitians. The product-score range is between one and 100: Products scoring 71 or better fall in the "green category"; are lower in saturated fat, sugar, sodium and calories; and may be higher in such content as fiber, protein, fruit and vegetables, or nuts. Meanwhile, products scoring between 36 and 70 fall in the yellow category, and those between one and 35 fall in the red category. Kroger dietitians recommend that shopping carts contain at least 50 percent green-category products.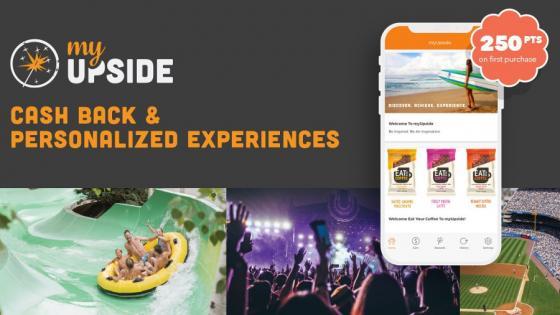 OptUp scores range from zero to 1,000, reflecting a customer's purchase history over the past eight weeks. The ideal score is 600 or better.
Other key features include:
Personalized product recommendations
A feature for scanning and searching items to find nutritional facts and alternative products
A grocery ecommerce link that lets users add better-for-you products to a digital cart for curbside pickup or delivery
"OptUP is a collaboration among our health, tech, digital and 84.51° teams," said Yael Cosset, Kroger's chief digital officer, referring to the grocer's customer data, predictive analytics and marketing strategy company. "The data-driven app creates a more transparent and educational experience for our customers, continuing our commitment to help Americans shop, eat and live healthier on their terms."
Kroger plans to continue improving the grocery technology by adding more features and greater personalization for specific health needs and preferences. Compatible with iOS and Android, the app can be downloaded through Apple's App Store and the Google Play store.
OptUp received a preview last June at Progressive Grocer's Healthy Shopper Summit, at which Allison Kuhn, Kroger's director of retail nutrition, presented the app to an audience of retail dietitians and other health professionals.
Woodman's Food Markets
Also in July, Woodman's Food Markets began piloting a mobile app in all of its stores to help shoppers find better-for-you brands while earning cash rewards and other perks through in-store purchases and social engagement. Developer MyUpside, which created the app, partnered with the Janesville, Wis.-based grocer and other regional retailers for what it calls the "next step in rewards programs," building a coalition of purpose-driven brands and retailers tailored to the activities and passions of today's consumers. Such partnerships allow the grocery technology program to reach crucial shoppers with a turnkey program that increases shopper visits, purchase frequency and basket size.
Seattle-based MyUpside complements retailers' existing rewards programs by filling an in-store need to grow excitement and drive a stronger emotional affinity between consumers and brands, which can be critical to building loyalty with Millennial and Gen Z shoppers. It can help retailers create more personalized experiences sponsored by brand partners to show gratitude for members' achievements and purchases. Past experiences, for instance, have included sideline passes to a Green Bay Packers game at Lambeau Field, tickets to U2 concerts, and "Escape Day" packages for local spas.
"Although we are a Seattle startup, the Midwest and Woodman's is a perfect place to launch because of Woodman's strong customer base that is passionate about better-for-you brands," says Jeff Sampson, CEO of myUpside. "Our mission is to be the champion of the independent retailer serving consumers looking to incorporate high-quality, purpose-driven brands in their lives. Rather than depend on the transactional approach – think coupons, rebates, temporary price reductions – our community is embracing the language of experiences and personalization. That's what MyUpside is all about."

---
Leevers Supermarkets
Leading Save-A-Lot licensee Leever's Supermarkets, which operates 20 stores in Colorado and Florida, launched a mobile loyalty app last May that encourages healthier eating by incentivizing the purchase of fresh fruits or vegetables.
Snap2Save, developed in partnership with digital customer engagement firm Green Piranhas Inc. and available for both iOS and Android devices, is said to be a "new kind of grocery-shopping loyalty app" that gives registered customers one point for every dollar spent, redeemable for gift cards or health care rebates. Through Healthy Food Rewards, the app offers up to four times the points for purchasing fresh fruits and vegetables, and the rewards are anticipated to expand to other healthful in-store offerings such as lean meats.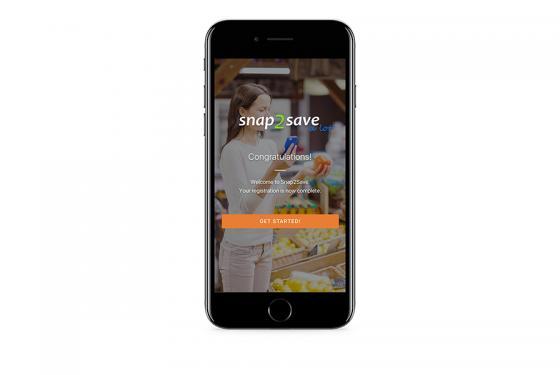 Users also may receive special offers, win prizes, view healthy-recipe videos from Cooking Matters and check their EBT balances through the app.
"We've been proud to provide customers with quality, value and exceptional service for over 75 years," says John Leevers, president of the Franktown, Colo.-based chain. "We believe that Snap2Save and Healthy Food Rewards will help us take our customer offering to the next level."

Adds Sam Jonas, CEO of Centennial, Colo.-based Green Piranhas: "Healthy Food Rewards is the type of offering today's busy shoppers are seeking: incentives matched with valuable health-and-wellness content."

---
Raley's Supermarkets
Western U.S. grocer Raley's has long been known for its dedication to helping shoppers make better choices about the foods they consume. Last summer, the West Sacramento, Calif.-based grocer made that philosophy mobile on the pharmacy side of its business by launching an app that integrates mscripts' mobile pharmacy solutions and texts users when their prescription is ready for pickup or a refill is due to be ordered.
Developed in partnership with mscripts, Rx Refill On-the-Go also offers a mobile and web app that customers can use to manage prescriptions for both family members and themselves. It encourages behaviors to improve health by offering customers better access to prescription information and the ability to handle prescriptions directly from a mobile device, helping to improve efficiency while reducing wait times.
Available for both iOS and Android devices, Raley's pharmacy mobile and web app offers such features as:
Text notifications to show that a prescription is ready for pickup and when refills are due to be ordered
Prescription management, particularly the ability to order refills, get status updates and access history
A single account to manage all family prescriptions
A pharmacy locator that provides driving directions to, and store hours for, the nearest Raley's, Bel Air Market or Nob Hill Foods
A single location to keep all doctor-related information
Prescription transferring to allow for easy movement of prescriptions from one pharmacy to a Raley's, Bel Air Market or Nob Hill Foods pharmacy
"Offering a convenient mobile pharmacy application delivers on our customer promise to make shopping easier and more accessible," says Dave Fluitt, Raley's director of pharmacy. "Our new pharmacy application will allow our customers to save time and gain access to their health information with confidence and convenience."