05/29/2018
Leever's Supermarkets Incentivize Healthy Eating via Mobile App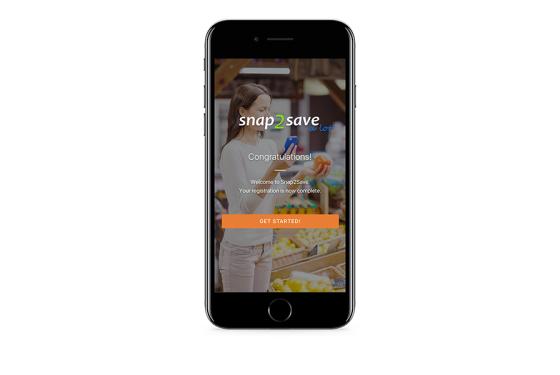 Leading Save-A-Lot licensee Leevers Supermarkets, which operates 20 stores in Colorado and Florida, has launched a mobile loyalty app that encourages healthier eating by incentivizing the purchase of fresh fruits and vegetables.
Snap2Save, developed in partnership with digital customer engagement firm Green Piranhas Inc. and available for both iOS and Android devices, is said to be a "new kind of grocery shopping loyalty app" that gives registered customers one point for every dollar spent, redeemable for gift cards or health care rebates. Through Healthy Food Rewards, the app offers up to four times the points for purchasing fresh fruits and vegetables, and the rewards are anticipated to expand to other healthful in-store offerings such as lean meats.
Users also may receive special offers, win prizes, view healthy recipe videos from Cooking Matters and check their EBT balances through the app.
"We've been proud to provide customers with quality, value and exceptional service for over 75 years. We believe that Snap2Save and Healthy Food Rewards will help us take our customer offering to the next level," said John Leevers, president of Leevers Supermarkets.
Added Sam Jonas, CEO of Centennial, Colo.-based Green Piranhas: "Healthy Food Rewards is the type of offering today's busy shoppers are seeking: incentives matched with valuable health- and-wellness content."
Such health-focused incentives can be just want shoppers want to start driving up interest in loyalty programs again. While membership across all retail channels continues to rise, it has done so at decreasing levels in recent years, according to the 2017 edition of Colloquy's Loyalty Census.
Grocery program memberships alone fell from 188 million in 2015 to 142 million in 2017. And while the findings, presented by Toronto-based loyalty program and analytics firm LoyaltyOne, show that the 24 percent decrease in grocery program memberships is due, in part, to many mergers and acquisitions in the sector, the decline also reveals a need for grocers to continue to offer enticing reasons for consumers to become members.
Shoppers are more willing to give their personal data if they get something worthwhile in return – such as a discount, a coupon or loyalty points redeemable for free products and discounts, Kate Hogenson, strategic loyalty consultant with St. Petersburg, Fla.-based Kobie Marketing, told Progressive Grocer last September. Considering that Americans are more interested than ever in eating better but want help to do so, programs such as Snap2Save can help retailers and consumers alike win.