Ahold Delhaize's Q1 Online Sales Benefit From Leading Together Strategy
Get great content like this right in your inbox.
Subscribe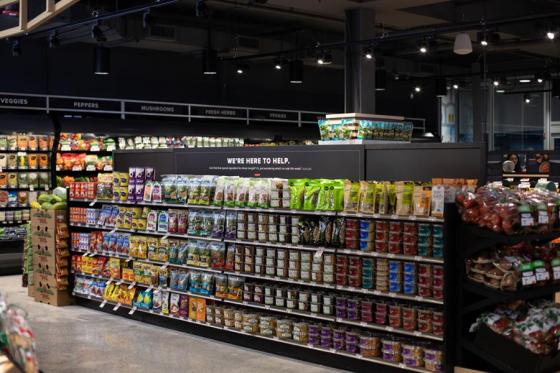 Ahold Delhaize had what it calls a "solid" first quarter of fiscal 2019 in its interim report for that period, with net sales of 15.9 billion euros (US $17.8 billion), up 1.5 percent at constant exchange rates, despite an adverse impact from the timing of the Easter holiday, and net consumer online sales up 25 percent at constant exchange rates. The Zaandam, Netherlands-based retail conglomerate also posted a positive performance for its U.S. operations, which hadn't yet been affected by the 11-day strikes by New England Stop & Shop workers.
"The execution of our Leading Together strategy is on track, as our results are starting to illustrate," noted Ahold Delhaize president and CEO Frans Muller. "During the quarter, we also launched our new purpose: Eat well, save time, live better. These are the guiding principles in everything we do as we execute on our strategy. Throughout our businesses, we help our customers make healthier choices. Innovative solutions, both in-store and online, make shopping more convenient and less time-consuming. And to enable our customers to live better, we continue to support the local communities they live in."
Added Muller: "In the U.S., we had a good quarter, as we continue to invest in our customer experience and expand and improve our online offering. This resulted in comparable-sales growth of 1.2 percent, excluding gasoline, or 2.2 percent adjusted for the timing of Easter. Our underlying operating margin came in at 4.9 percent, benefiting from synergies and our Save for Our Customers program with savings ahead of investments in our customer proposition."
Additionally, the company's U.S. online sales were up 13 percent at constant exchange rates, and it noted such highlights as Stop & Shop is preparing to bring the next phase of its remodeling program to New York's Long Island; Food Lion's continuing store renovations planned for Myrtle Beach, Florence, Columbia and Charleston, S.C., as well as Charlottesville and Harrisonburg, Va.; the debut of Giant/Martin's new store concept, Giant Heirloom Market, in Philadelphia; and the same division's launch of the online brand Giant Direct with the opening of an ecommerce hub in Lancaster, Pa., in partnership with sister company Peapod Digital Labs.
Noting that Q1 free cash flow had been adversely affected because of the timing of Easter, Muller observed that Ahold Delhaize was "committed to maintaining a balance between investing in our stores and rapidly growing our online businesses and an efficient, solid capital structure."
As first revealed last month, the company has adjusted its full-year outlook to reflect the one-off impact of the Stop & Shop strikes. It now expects underlying operating margin for 2019 to be slightly lower than 2018 and for the percentage growth of underlying earnings per share in 2019 to be in the low single digits rather than in the high single digits.
"The period of the strikes has been challenging for everyone," admitted Muller. "However, we were able to reach fair and responsible agreements for our Stop & Shop associates in New England. We thank our customers for their patience and are welcoming them back to our stores to provide them with great quality, service, selection and value."
The company's American arm, Ahold Delhaize USA, is No. 4 on Progressive Grocer's 2018 Super 50 list of the top grocers in the United States.