Ahold Delhaize Dives Deep into Robotics Research, Testing
Get great content like this right in your inbox.
Subscribe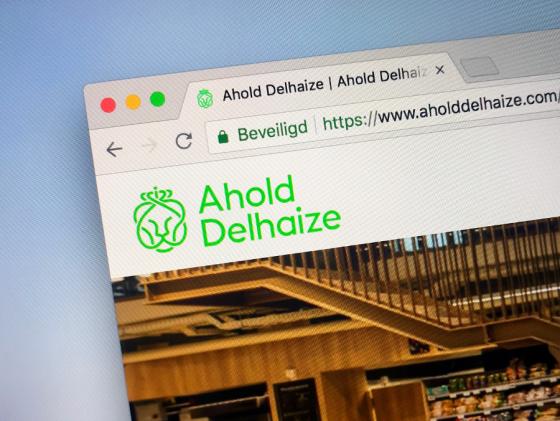 International grocery giant Ahold Delhaize is expanding its Artificial Intelligence for Retail (AIR) Lab to introduce a robotics research program and test site for developing state-of-the-art innovations in retail.
Made in partnership with Delft University of Technology (TU Delft) in the Netherlands – where Ahold also is based, in Zandaam – the expansion is the first for AIRLab, an industry-academic collaboration developed to conduct AI-related research. The deal will further drive innovations for daily business while the parties involved learn more about the intersection among retail, robotics and AI.
Ahold Delhaize will open a test site where researchers can work with partners, students and startups, supported by TU Delft's technology incubator, to build and test prototypes of robotic solutions. Expected to be operational early next year, the test site will explore how robotics can be deployed in a retail setting, how robotic grippers can handle delicate items such as fruits and vegetables, or how to improve image-recognition of products and packaging.
"This collaboration with Ahold Delhaize allows us to solve real-world challenges by focusing on fundamental issues in robotics, such as how to learn and safely execute tasks in the context of uncertainty, how to safely navigate and interact in environments shared with humans, and how to efficiently and effectively plan the routes of fleets of last-mile delivery," said Professor Martijn Wisse, director of the TU Delft Robotics Institute, and supervisor of AIRLab Delft. "We are very excited."

Added Frans Muller, president and CEO of Ahold Delhaize: "The rapid advancements in AI and robotics provide us with significant opportunities to make everyday shopping even easier for our customers and develop new solutions for our warehouses and last-mile delivery. Working together with academic partners such as TU Delft will enable Ahold Delhaize and AIRLab to shape a technology-driven world in a responsible way. It helps us become a frontrunner in AI research and development for retail and ultimately build capabilities that are scalable for the group."
Ahold Delhaize unveiled the initial partnership in April, announcing that it was joining the Innovation Center for Artificial Intelligence (ICAI) to open its first laboratory. ICAI, which officially launched at Amsterdam Science Park in the Netherlands, is focused on joint development of technology through industry labs with the business sector, government and knowledge institutes.
In AIRLab's research center in Amsterdam, scientists conduct research into the responsible use of algorithms. These algorithms can be used, for example, to make product recommendations to consumers or to create transparent AI technology for managing goods flow by taking into account local weather conditions to improve availability.
The research is underway at Albert Heijn and bol.com, two brands of Ahold Delhaize, and can be applied in other Ahold Delhaize brands in the U.S. and Europe.
Ahold Delhaize operates more than 1,950 stores under the Food Lion, Giant, Martin's, Hannaford, and Stop & Shop banners, as well as its Peapod grocery ecommerce service, in the United States. The company is No. 4 on Progressive Grocer's 2018 Super 50 list of the top grocers in the U.S.