12/13/2017
Target Buying Shipt for $550M
Target Corp.'s acquisition of Shipt Inc. is not expected to change the third-party delivery service's existing relationships with other retailers, at least for the foreseeable future.
The Minneapolis-based retailer is paying $550 million in cash for the Birmingham, Ala.-based company, which operates in 72 markets, to leverage its own network of stores and Shipt's proprietary technology platform and community of 20,000-plus personal shoppers to quickly and efficiently bring same-day delivery service to guests nationwide.
The acquisition "significantly accelerates" Target's digital fulfillment efforts, bringing same-day delivery services to guests at approximately half of Target's stores by early 2018. Most Target stores, and stores in all major markets, will provide the service prior to next year's holiday season.
Upon launch, Target will offer same-day delivery of groceries, essentials, home, electronics and other products, with selection expanding over time. By the end of 2019, same-day delivery will include all major product categories at Target. Additionally, Target plans to leverage Shipt's expertise as it enhances its supply chain.
"We laid out an ambitious strategic agenda in early 2017, which included a focus on giving our guests a number of convenient ways to shop with Target, whether it's ordering online and picking up in one of our stores, driving up to pick up an order, or taking advantage of services like our new Restock program," said John Mulligan, EVP and COO, Target. "With Shipt's network of local shoppers and their current market penetration, we will move from days to hours, dramatically accelerating our ability to bring affordable same-day delivery to guests across the country."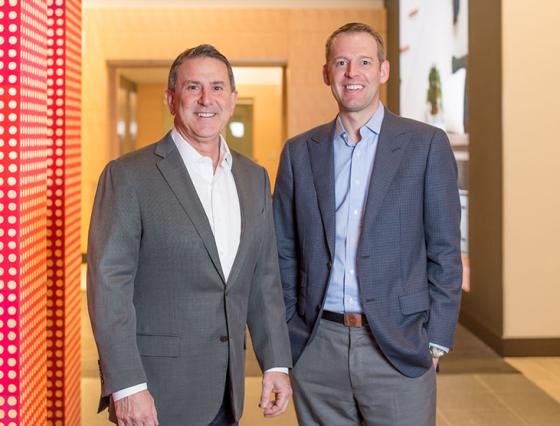 After the transaction's expected end at the conclusion of the 2017 calendar year, Shipt will become a wholly owned Target subsidiary and continue to run its business independently, retaining current employees and CEO Bill Smith, who will report to Mulligan.
Moreover, Target told Progressive Grocer that the acquisition won't change Shipt's current relationships with retailers.
As Amazon and Walmart heat up competition in the grocery ecommerce space, Target's acquisition of Shipt is seen as a "smart move" to remain in the grocery business, said Michelle Grant, head of retailing at research agency Euromonitor International.
"It has longed struggled in this category, but seems to be turning the corner," she explained. "Its third-quarter results showed an increase in comparable sales for food and beverage, especially in areas it has invested: fresh, organics, in-stocks and labor. Having an 'instant' delivery option, whether it's click and collect or hyperlocal, is table stakes now for grocers."
Competition Heats Up
Target in recent months has been aggressively competing in the same-day delivery space, in August acquiring tech startup Grand Junction, which offers a software platform used by retailers, distributors and third-party logistics providers to manage local transportation through a network of more than 700 carriers. At the time of the acquisition's announcement, Target was working with the startup on its same-day delivery pilot at a store in New York's Tribeca neighborhood, with plans to expand to other New York-area stores in the fall and other major cities next year.
Arguably Target's two biggest rivals, Amazon and Walmart have been already hard at work developing and expanding same-day delivery initiatives. The Seattle-based ecommerce giant has been growing its Prime Now delivery service to new cities this year, including Denver and Milwaukee. Meanwhile, Bentonville, Ark.-based Walmart acquired a same-day-delivery startup of its own, Parcel, which specializes in delivering perishables and shelf-stable goods to New York residents. It also is testing a program allowing associates to make extra cash by delivering online orders to front doorsteps on their commute home from a shift.
Target's move – along with Walmart's – display the "buy vs. build" approach larger food retailers are leveraging to possess vital capabilities related to ecommerce such as Albertsons and Walmart, offers David Bishop, partner with Barrington, Ill.-based retail consultancy Brick Meets Click. The moves are yet more illustrations of how digital and physical retail assets and capabilities are converging, forcing rapid change in how retailers need to adapt to emerging threats.
"It will be interesting to see how existing retail customers react, as we'd anticipate that some – like Meijer – may be uneasy with the new relationship," Bishop noted, even though the Grand Rapids, Mich.-based retailer – which has been expanding delivery throughout its six-state footprint in the Midwest via Shipt – told PG that the change in Shipt's ownership "will not have an effect" on its customers or relationship with the service. And while chief Shipt rival Instacart may acquire some more business due to the deal, there remains a vulnerability grocers have relying on third-party agreements in this area of business.
"As a result, some grocers may reevaluate their programs and examine how to bring more of the operational aspects in-house," Bishop told PG. "This could be a benefit for many of the grocery technology providers who support retailer-specific commerce sites."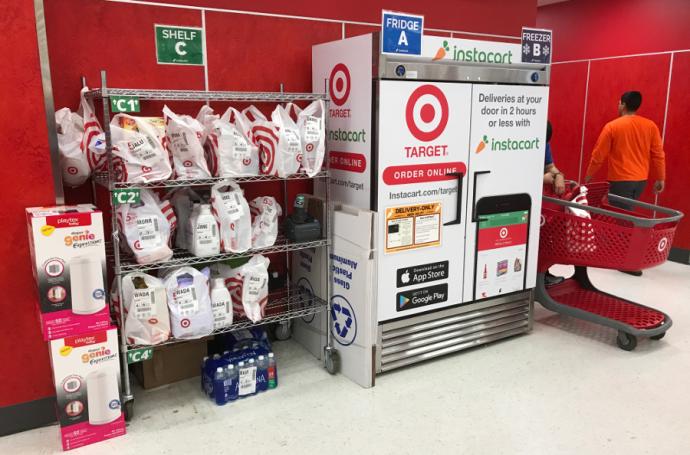 And while Target already has been working with Instacart in certain markets, this partnership likely will go away: Target isn't dipping its toes in the water and just testing another solution – it outright dove in with the acquisition, suggesting the retailer likely will streamline the shopper service through Shipt.
"This makes economic sense as it'll help strengthen profit margins by consolidating sales volume via a single-source while strategically it improves their control of the shopping experience from order to fulfillment," he stated. "However, this will take time as Shipt expands its market coverage to support more Target stores."
Additionally, other retailers partnering with Instacart might begin contemplating what will happen if another company buys the San Francisco-based delivery service. Up to this point, Bishop noted, Instacart's white-label platforms have helped many retailers get into the online race more quickly, especially helpful when Amazon snapped up Whole Foods. However, that benefit now may be overshadowed by longer-term concerns over continuity and control of the program.
"If this thinking spreads and negatively impacts Instacart's ability to acquire and retain retail customers," he said, "that will create significant headwinds for Instacart's ability to strengthen its profitability."