10/03/2017
Walmart Acquires Same-Day-Delivery Startup
Wal-Mart Stores Inc. has acquired Parcel, a technology-based, same-day and last-mile delivery startup that specializes in delivery of perishables and nonperishables to customers in New York. The deal closed Sept. 29 for an undisclosed price, although the retailer said it was less than it had paid for previous acquisitions made this year.
A 24/7 operation that delivers packages the same day, overnight and in scheduled two-hour windows, Parcel has built a technology platform from the ground up to automate its operations and provide clients and customers with live updates throughout the delivery process. Operating out of a Brooklyn warehouse, it receives packages destined for customers throughout the city, and, with algorithms, a fleet of leased trucks and an employee-based workforce, quickly sorts and loads packages for delivery routes.
Parcel, which also provides such services as scheduled evening delivery and custom text-message notifications for high-growth ecommerce companies looking to differentiate their customer experience, has partnerships with several meal-kit, grocery and ecommerce companies, and has delivered more than 1 million meals over the past two years.
"So our immediate plan is for Parcel to continue serving its existing clients and growing its customer base," said Nate Faust, SVP, Walmart U.S. ecommerce supply chain. "But I see even more upside for our own same-day deliveries."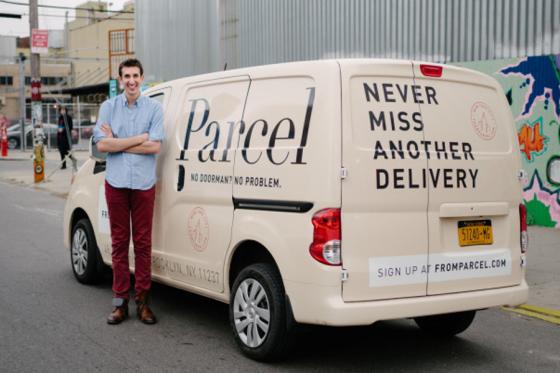 Jet.com, an ecommerce arm of Walmart, has been testing free same-day delivery of certain orders to New York customers, for instance.
"We can build upon that and plan to leverage Parcel for last-mile delivery to customers in New York City – including same-day delivery – for both general merchandise as well as fresh and frozen groceries from Walmart and Jet," Faust said.
Parcel's New York base fits with the city's place as a top market for both Jet – which is based in Hoboken, N.J. – and Walmart.com. Additionally, the area's density, as well as the proximity of Walmart's fulfillment centers, makes the city the perfect place for "high-impact innovation," Faust asserted.
"Born and bred in New York City, Parcel has developed unique expertise delivering to customers in a distinctly challenging and essential market," he said. "This acquisition allows us to continue testing ways to offer fast delivery while lowering our operating costs."
The news comes a little more than a week after Bentonville, Ark.-based Walmart revealed plans for direct-to-fridge grocery delivery, made possible through a partnership with San Francisco-based smart-lock provider August Home. In recent months, Walmart has been working to make it easier than ever for customers to get their groceries where, when and how they want, using click-and-collect innovations such as an automated grocery pickup kiosk and more in-store pickup towers, free two-day shipping and delivery via Uber, or even having orders delivered by associates on their way home from work. The Bentonville, Ark.-based mega-retailer also just celebrated the 1,000th location for its Online Grocery Pickup service, and is even testing the service for shoppers using EBT benefits.
Walmart's acquisition of Parcel isn't the first between a retail giant and a same-day-delivery provider in recent months: In August, Target agreed to acquire Grand Junction, a San Francisco-based company that offers software to manage local transportation through a network of 700 carriers, and gives retailers visibility of deliveries. At press time, Grand Junction was working with the Minneapolis-based mass merchandiser on its same-day delivery pilot at the Target store in New York's Tribeca neighborhood.