09/06/2017
Walmart Celebrates 1K Online Grocery Pickup Spots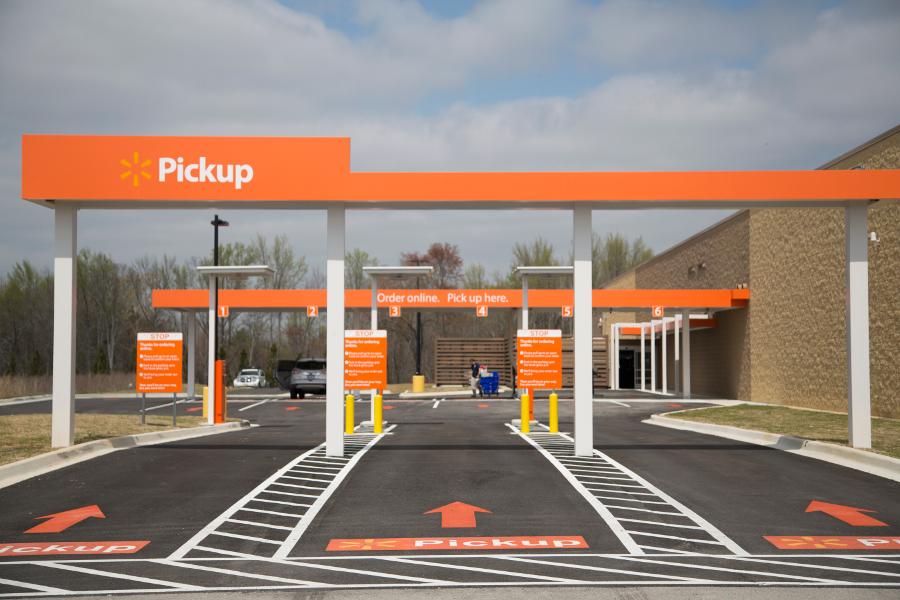 After activating more than 400 online grocery pickup locations this year alone, Wal-Mart Stores Inc. will open its 1,000th location tomorrow in Seattle, where it also is unveiling locations No. 995 through No. 999 of the service.
Originally piloted four years ago in Denver, the free service enables customers to order groceries online and pick them up at their local Walmart store without leaving their cars. Customers have access to more than 40,000 items through the service, including fresh produce and meat, pantry staples and seasonal items.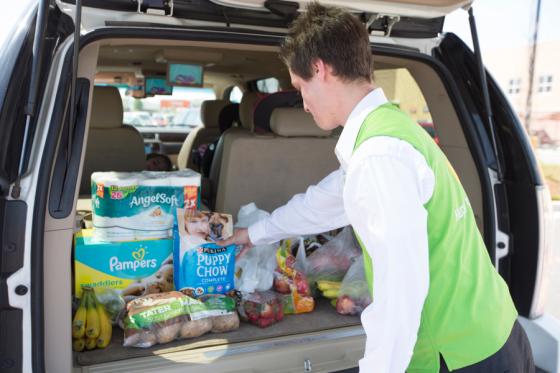 To use the service, customers visit Walmart.com/grocery or use the Walmart Grocery mobile app, enter their ZIP code to select a local store, and begin creating their shopping list. After selecting a time to pick up their orders – as little as four hours – and checking out, highly trained personal grocery shoppers carefully select the items requested, and then load the prepared order into the customer's car. Customers park their cars in an orange-marked space, and then enter a designated number to alert an associate that he or she is ready to pick up the order.
"Customers from Atlanta to Albuquerque and Nashville to New York have told us what an ally online grocery pickup is in their fight to save something so important: time," said Mike Turner, VP of ecommerce operations for Walmart U.S. "Our daily mission is to help our customers keep a little more money in their pockets and add more time in their schedules."
Walmart has been testing or debuting a number of initiatives to combat Amazon and make it easier for shoppers to get the orders they want, when, where and how they desire – from click-and-collect innovations such as an automated grocery pickup kiosk and more in-store pickup towers, to free two-day shipping and delivery via Uber or even associates on their way home from work.
Turner added that Walmart doesn't intend to stop with pickup location No. 1,000, either – the Bentonville, Ark.-based mega-retailer plans to continue expanding the service to as-yet-undisclosed regions.