06/21/2018
'Restock' Strategy Pays Off in Kroger's Q1 2018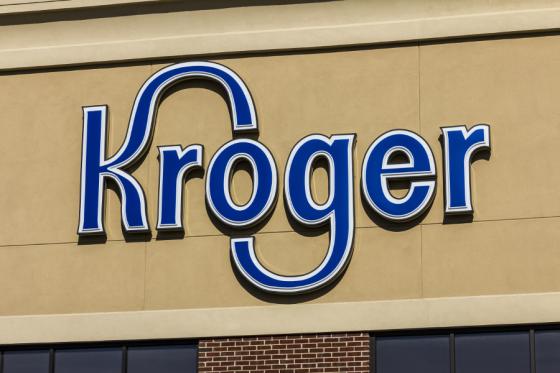 Restock Kroger is off to a "fantastic start," and The Kroger Co. saw positive results in quarter one of its fiscal 2018, with a lift in comparable-store sales and high expectations for the full year.
During the period, total sales grew 3.4 percent to $37.5 billion, or 2.8 percent excluding fuel and the effects of Kroger's recent sale of its convenience-store business. Comps, without fuel, increased 1.4 percent – 1.9 percent including other business units such as Kroger Specialty Pharmacy and ship-to-home solutions. The Cincinnati-based grocer plans to use this method of calculation going forward to track performance more comparably to its peers and more accurately as it "redefines the grocery experience."
Gross margin was 21.8 percent of sales for Q1. Excluding fuel and a recorded LIFO charge of $15 million, gross margin decreased 13 basis points from the same period last year.
Kroger Chairman and CEO Rodney McMullen stressed Kroger's dedication to ensure that customers are "engaging seamlessly" with the retailer, and that everything it does supports this strategy.
"Kroger is creating the future of retail by innovating our core business and adding exciting partnerships like Ocado and our planned merger with Home Chef," McMullen noted. "We are on track to generate the free cash flow and incremental FIFO operating profit that we committed to in Restock Kroger. We are confident in our ability to deliver on our plans for the year and our long-term vision to serve America through food inspiration and uplift."
For the full year, Kroger anticipates comps growth, excluding fuel, to range from 2 percent to 2.5 percent, compared with its previous expectations of 1.5 percent to 2 percent growth. This reflects its updated comps definition and is supported by its expectation for comps that's the same as its original guidance for the year.
Some highlights of Q1, arranged under the four pillars of Restock Kroger, include:
Redefine the Grocery Customer Experience
Partner for Customer Value
Develop Talent
Live Kroger's Purpose
Kroger operates 2,800 retail food stores under various banner names, employing nearly half a million associates. The retailer landed the No. 2 spot of PG's 2018 Super 50 list of top grocers, logging $79.2 billion in sales during its most recent completed fiscal year.