Kroger Hosts 2nd Natural Foods Innovation Summit
Get great content like this right in your inbox.
Subscribe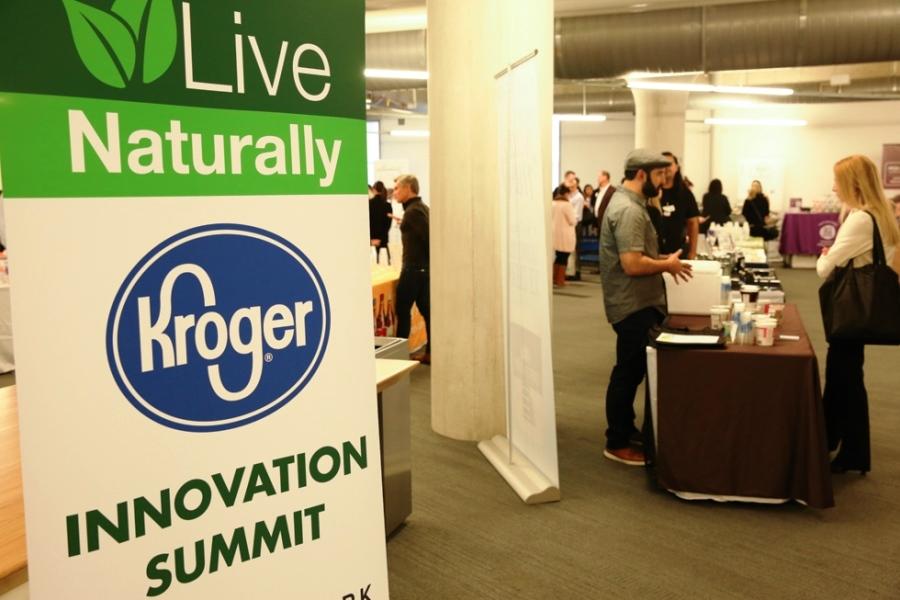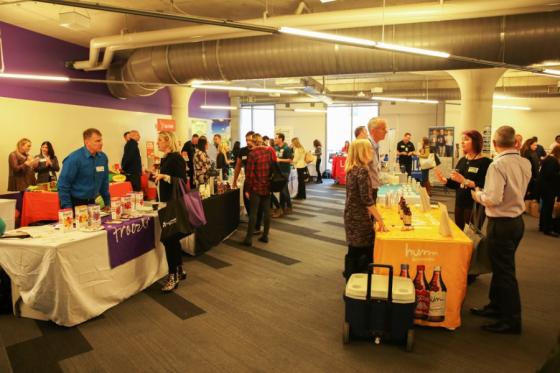 The Kroger Co. hosted its second Natural Foods Innovation Summit this week, in partnership with the grocer's shopper insights arm, 84.51°, following the success of its inaugural event last October.
More than 40 brands participated in that initial summit, and this year the total surpassed 50, representing different U.S. regions and categories, including snacks, beverages, yogurts, vitamins and supplements, and protein bars and powders.
Dr. James Rouse, naturopathic doctor and award-winning author, keynoted the event, held Feb. 8 in Kroger's headquarters city of Cincinnati.
"New brands and products are key components of Kroger's growth strategy," said Jill McIntosh, Kroger's VP of natural foods. "In 2018, Kroger will continue to focus on developing new partnerships at micro and macro levels and sourcing locally and regionally. These are just a few of the ways we are redefining the customer experience as outlined in our Restock Kroger plan."
Local and natural foods brands can visit Kroger.Com/WeAreLocal to learn how to join Kroger's family of suppliers. Sourcing locally also supports the company's sustainability commitments, including its Zero Hunger | Zero Waste initiative, launched last September.
"Kroger's Simple Truth, our brand of natural, organic and free-from products, has achieved $2 billion in annual sales, and our organic produce sales have reached $1 billion annually since we hosted our first summit. These are just two examples of our customers' growing desire for clean products – and our ability to deliver for them," McIntosh said. "Kroger's Summit is an exciting innovation platform that promotes discussion about natural food trends and provides a stage for emerging brands to get their products in front of our buyers and category managers."
Kroger's next Natural Foods Innovation Summit will take place in June, and the company will participate in Natural Products Expo West in March, giving brands the opportunity to pitch their products to a panel of Kroger merchandising leaders and influencers.
To view a video of the first summit, visit krogerstories.com.
Kroger operates 2,793 retail food stores under a variety of local banner names in 35 states and the District of Columbia.