GMDC Reveals Top-scanned Items at Conference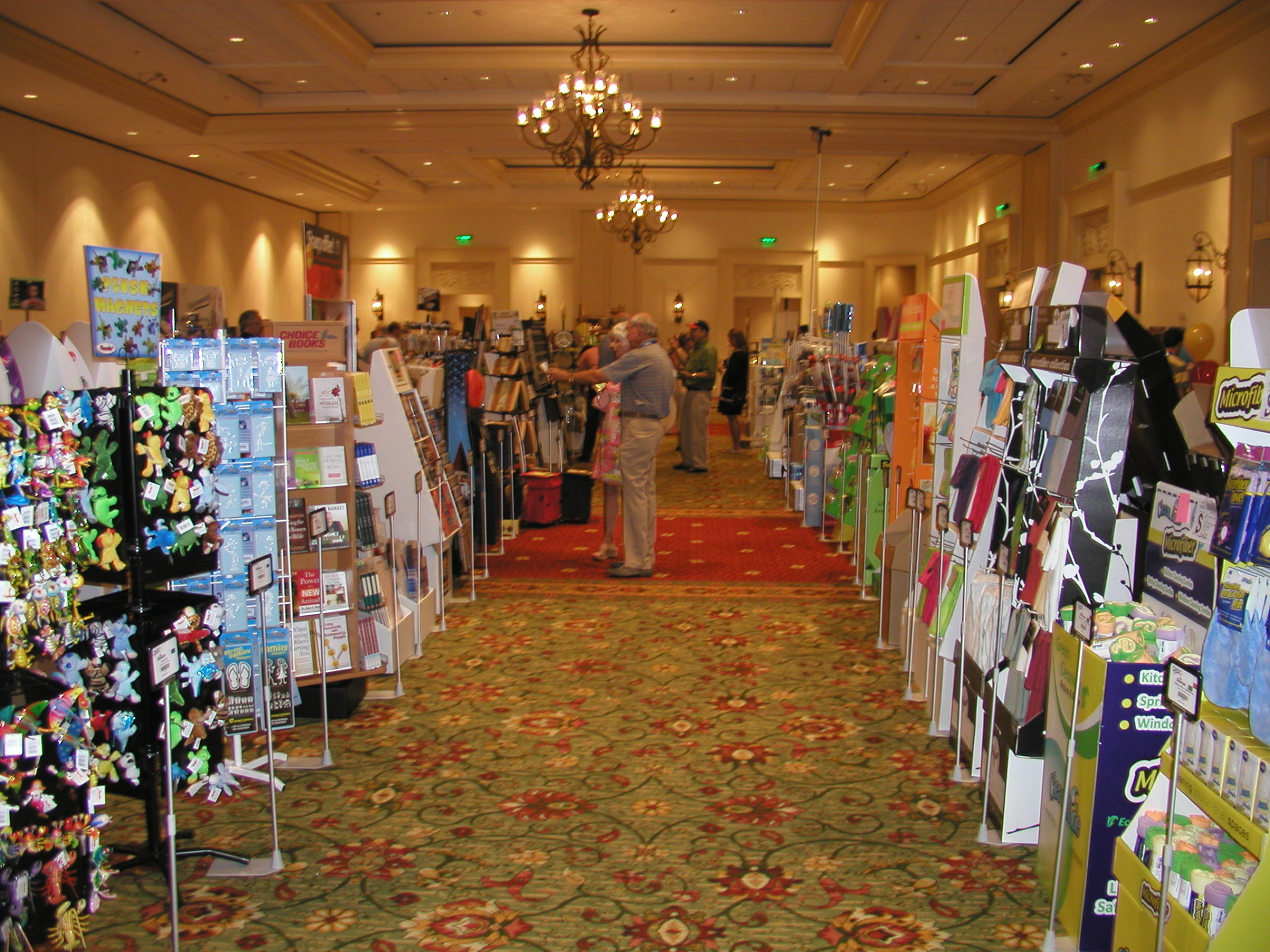 Of the more than 300 items featured in The Showcase at the recent 2011 General Merchandise Marketing Conference, in Orlando, Fla., Precidio Design Inc.'s Melamine and Acrylic Tabletop Collection emerged as the top-scanned item, according to the Colorado Springs, Colo.-based Global Market Development Center (GMDC). The addition of The Showcase Plus enabled suppliers to showcase four-foot inline sections, along with individual retail items, to the 165 wholesale/retail members in attendance.
"It was clear from our conversations that creative merchandising is truly appreciated and desired by the retailer," noted Len Walker, EVP, sales and marketing of Brampton, Ontario-based Precidio. "Not only is the Showcase an ideal venue for suppliers to highlight featured products, promotions and merchandising innovations to every attending retailer or wholesaler, but it is [also] a resource that buyers now rely upon.
"The Showcase is always a real treat and another great benefit of the GMDC conferences, and this year's Showcase was no exception," added attendee David Lowe, senior director HBC/GM/seasonal imports at Keene, N.H.-based C&S Wholesale Grocers Inc. "Having the opportunity to see the actual products and displays in person and, in some cases, talk to the supplier at the same time, was very helpful. The Showcase provides an excellent venue and a way to work with suppliers on our post-conference sales follow-up. We really paid attention to the "scanned" top-ten list throughout each day because it helped us identify what's really hot,"
The "Top-Scanned" list was visible throughout the four-day event, and at the close of the conference, which took place earlier this month.
The final list, including ties, is as follows:
Precidio Design Inc.: Melamine and Acrylic Tabletop Collection
Hamilton Beach Brands Inc.: Small Appliance Mixed Pallet
Medport, LLC: Fit & Fresh Retro Designer Bag; ShurTech Brands LLC: Duck Tape Rolling Display
PIC Corp.: PIC Pest Free Living; Westminster Inc.: Table Top Game Assortment; Handy Baby Products Ltd. TA Clevamama: Clevamama Baby Products
Koss Corp.: Koss In-Line Section Planagram Options; Move Collective LLC: Bobble Water System
Sabert Corp.: Mini Appetizer Floor Display; Evergreen Enterprises: Wine Accessories Display
Hamilton Beach Brands Inc.: Single Serve Coffeemaker; JFL Enterprises Inc.: Produce Pals Floor Shipper; Senario LLC: Mr Bubble-Fun in the Tub
Headwind Consumer Products: 78PC Solar Stake Light Display; Puzzled Inc.: Wooden Jigsaw Puzzles Package
Novelty Inc.: Snug Buddie Blanket Plush II, Long Arm Peace Frog
A. Aronson Inc.: Crayola Freez'R Pops; Jarden Consumer Solutions Personal, Comfort & Wellness Div.: Comfort+Wellness Housewares
The next GMDC event featuring a Showcase will be the Health Beauty Wellness Marketing Conference set for Sept. 9-12, 2011, at the JW Marriott Desert Ridge in Phoenix. For more information, visit www.gmdc.org/hbw11.