Deli Packaging and More from the Show Floor
From deli department staples like sliced meats and cheeses to new packaging formats, all reflecting the latest consumer tastes and attributes including quality, convenience and safety, products showcased at this year's Dairy-Deli-Bake conference reveal the present and future of progressive grocers around the country.
Packaging is one area where convenience remains a key driver at the deli point of sale. The latest packaging formats with deli applications reflect advances in packaging materials and design, spanning growing interest in sustainable or recyclable packaging, operational efficiency for the retailer and ease of use and eye appeal for the at-home consumer.
Solo Cup Co.'s introductions at this year's IDDBA show included a new line of foam dinnerware featuring deep side wells on the rim and a more rigid feel.
For deli and bakery operators, Solo also promoted its Creative Carryouts line of premium containers that meet demands for durability and ease of use and also offer various eco-benefits. The Creative Carryouts line includes a series of octagonal hinged OctaView containers for both cold and hot foods with tear-away lids, and sustainable hinged Eco containers, among others.
Meantime, for "little travelers", Solo offers smaller polystyrene plastic containers for sauces, sides and sweets with a shallow design and wide mouth.
Solo also debuted a new line of flat-top clear PET domes that fit standard and compostable paper food containers for cold products like ice cream, gelato and frozen yogurt. Also on display this year at IDDBA's conference were dual-temperature insulated cups with enhanced rigidity.
According to Larinda Becker, VP of marketing, Solo's initiatives reflect the company's focus on retailer's multiple and often convergent needs. "Solo solutions optimize merchandising and 'right size' options for best portion and cost control. They also have eye-catching shapes for hot and cold applications with features that enhance the meal occasion," she said. "We can deliver a grab-and-go solution that fits any budget, any products and material need, as well as 'greener' options."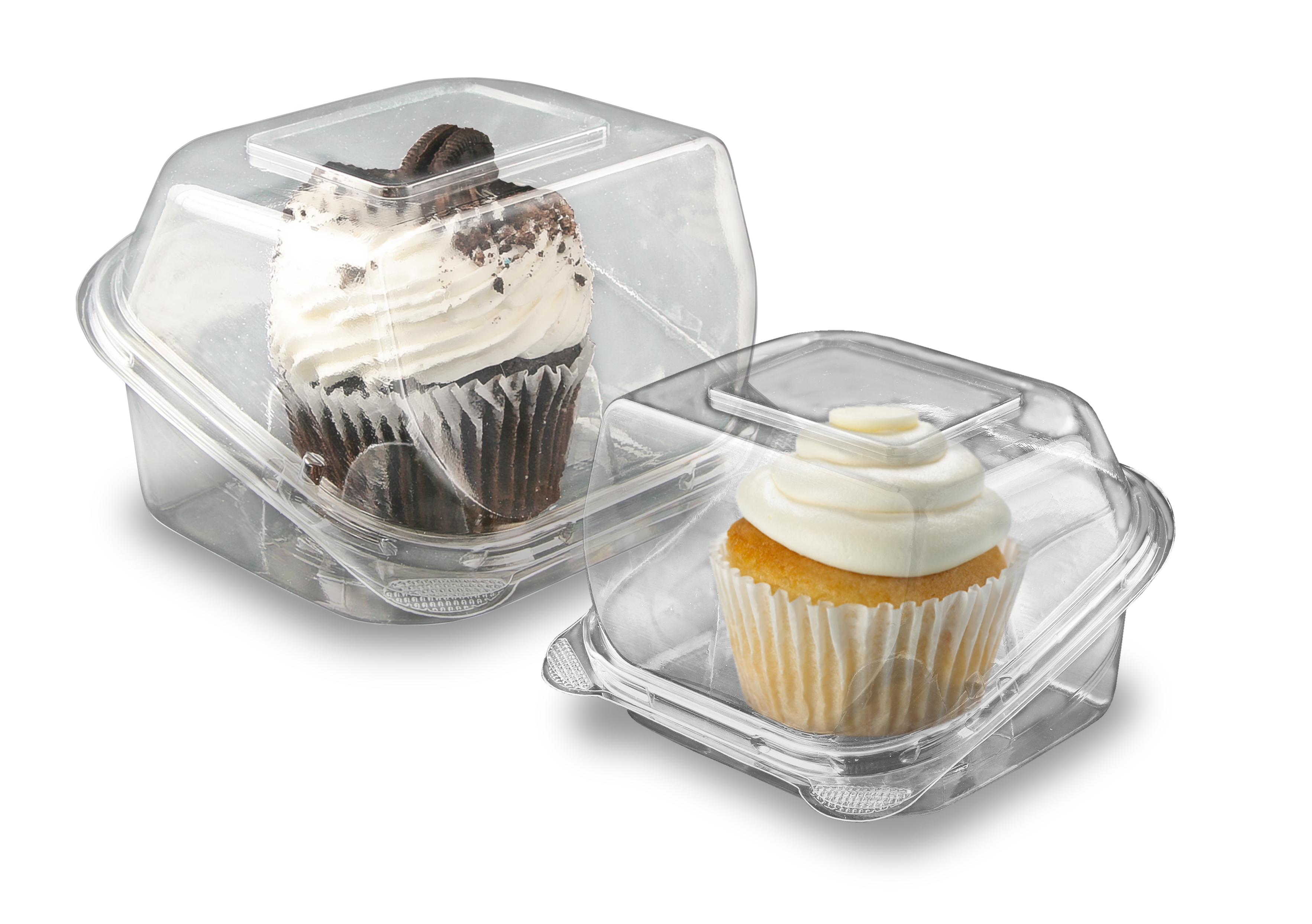 Clear Lam Packaging addressed grocers' grab-and-go needs with several new offerings. Clear Lam's Independence line features single-serving boxes for single portions of cakes and muffins, with a holder to keep product in place. Its Harmony line features square single-serve containers for the deli, complete with a small plastic fork recessed in the lid, for cake slices, small salads and other grab-and-go items.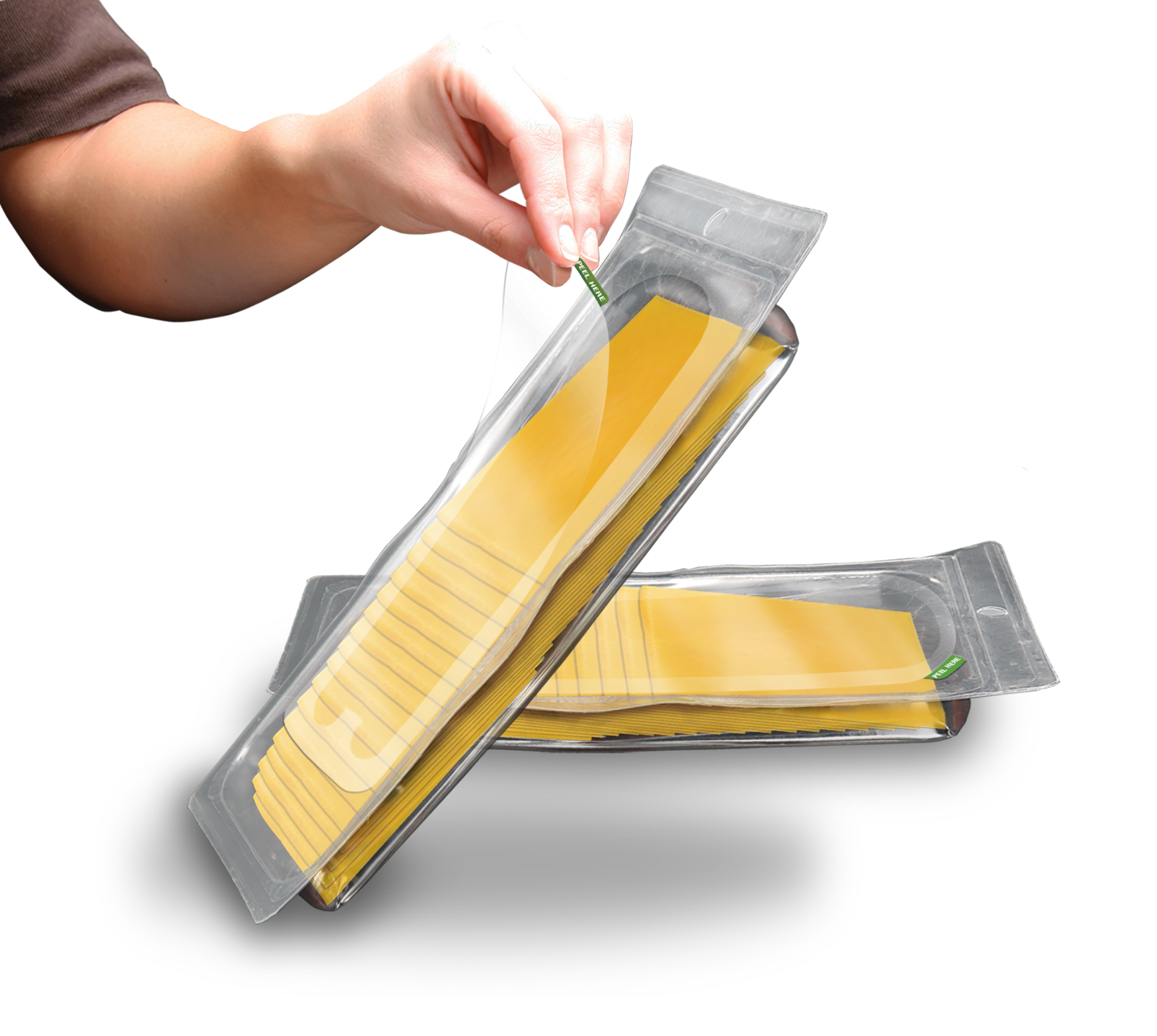 Clear Lam also displayed peel & reseal lidding that alleviates the need for a rigid lid and banding. The pre-scored lid stock comes on a roll – more efficient, less waste, takes up less room on a delivery truck, allowing more to be shipped per load. The lidding was shown used on Apio Eat Smart butternut squash, complete with prominent branding graphics on the seal.
Finally, Clear Lam's Prima Pak is flexible, stackable and reclosable. Produced on vertical form-fill-seal machines from printed rollstock, this range offers peel & reseal as well as other lidding options. Aimed at dry products such as nuts, fruits and powders, the company plans to formally launch Prima Pak at Pack Expo in October.
Milano's Cheese Corp., Delray Beach, Fla., showed its new retail display unit, developed by Anthony Caliendo, the company's VP of sales and marketing, which gives double the product to consumers at a lower price point and to allow retailers to increase their profit margins. Caliendo also helped create Milano's club packs for club stores, set to be rolled out this summer. The Milano's brand is growing with new products as well, including a new Italian Sapore Spice blend line with grated parmesan and romano cheeses infused with Italian seasonings.
Other deli brands continue to reflect ever-evolving shoppers and their interest in foods that are better for you.
Among them is the new line of turkey meat snack products from Old Wisconsin. The Sheboygan, Wis.-based company has rolled out new Turkey Snack Slices and Turkey Summer Sausage. The poultry-based meat snacks have less fat and fewer calories than traditional meat snacks, with the company's signature hardwood smoked authentic flavoring. Old Wisconsin purports to be the only meat snack brand at this point to offer turkey meat snack alternatives in sticks, bites, slices and summer sausage forms.
Also sampled was a new line of Cuties tangerine-based juices and smoothies, developed by Califia Farms in tandem with Greg Steltenpohl, juice "guru" and founder of Odwalla. The fresh products, made with fruit that goes directly from the orchard to the company's new eco-friendly juice plant, include 100% Juice Blends and six All-Natural Smoothies, targeted to children with fun names like Blue Blaster and GoGo Green. The parent brand of Cuties, Califia Farms also has introduced a new Almondmilk line made from whole blanched almonds and CaliCo coconut water, blended from both young and mature coconuts.
When it comes to globally-inspired foods, the quest for authenticity and diversity continues. Castella Imports Inc., which is marking its 20th anniversary this year, took the opportunity at the IDDBA show to highlight its expanding portfolio of products from around the world, including olives, olive oils, cheeses, canned vegetables, tomato products, seafood, soup bases, sauces, condiments, bruschettas, seasonings, spices, food colors, flavors and extracts. The Hauppauge, N.Y.-based company is planning to open more distribution warehouses around the country.
As consumers with more worldly palates continue to be inspired by chefs and celebrity chefs, food manufacturers are likewise focusing on the culinary skills of those who develop and prepare their products, including those bound for the in-store deli.
For example, representing the venerable Butterball brand at Dairy-Deli-Bake was the company's master chef, Tony Seta. Seta – one of only 62 designated Master Chefs in the country – hosted a recipe demonstration using Butterball's recently unveiled, boldly flavored Artisan Seasoned Deli Turkey Breast, available in Smoky Chipotle, Herb Roasted and Maple Honey varieties.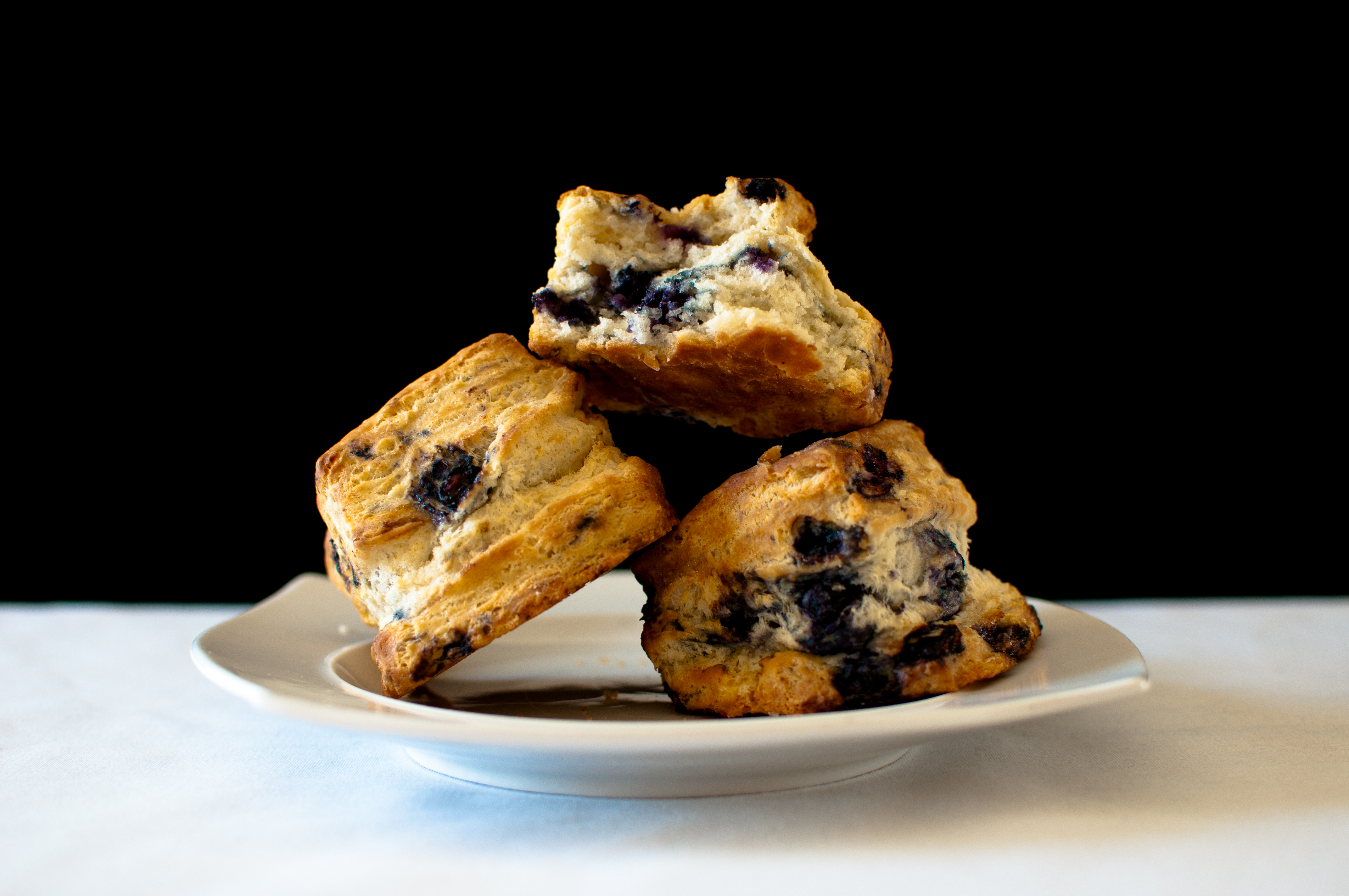 Among bakery products, Gagne Foods of Bath, Maine, rolled out several new products, including a blueberry biscuit (pictured right), double chocolate biscuit and triple ginger biscuit, all made with real New England butter and all-natural ingredients.
King's Hawaiian added sweet hot dogs buns and hamburger buns to its line of authentic Hawaiian breads. Like its other products, including rolls, the buns can be effectively cross-merchandised in the deli area and are sold in re-closeable packages.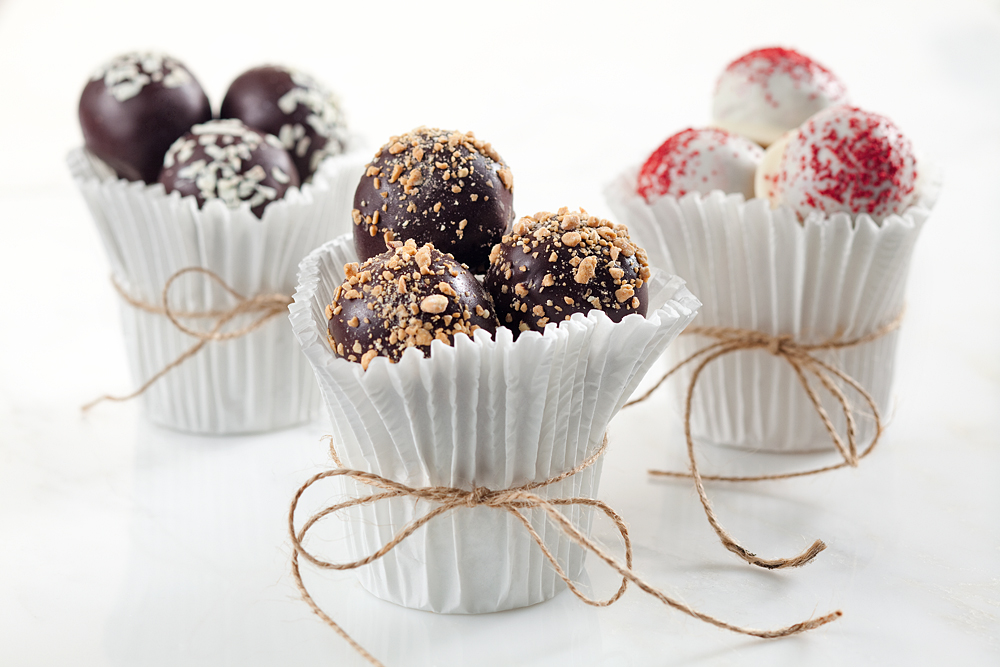 CSM Bakery Products of Atlanta officially launched a new line of indulgent Coffeehouse Collection Muffins, in nine flavor combinations including Groovy Banana Chocolate Chip and Chocolate Toffee Delight; the muffins are merchandised in a unique hybrid package with a clear, plastic dome made from 70 percent recycled PET bottles that makes a seal over the paperboard bottom tray. Certainly, CSM's test kitchens were busy over the past year, as the company also introduced Cake Truffles (pictured left) under its Brill brand, in decadent flavors like triple chocolate, peanut butter pecan and red velvet.