Amazon, Walmart Expand Grocery Delivery
Get great content like this right in your inbox.
Subscribe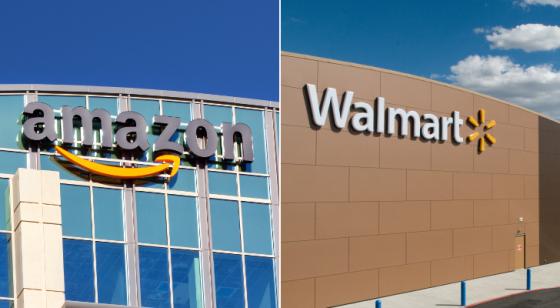 Grocery ecommerce rivals Amazon and Walmart have expanded their grocery delivery capabilities, with the former offering the option for Whole Foods Market customers in the Los Angeles area, and the latter working to expand the option to more than 40 percent of households nationwide.
The Seattle-based behemoth has introduced free two-hour delivery of natural and organic products from its Whole Foods stores through its Prime Now delivery service in greater Los Angeles and Orange County. Meanwhile, the Bentonville, Ark.-based mega-retailer has teamed with San Francisco-based on-demand delivery provider Postmates, which will help power online grocery delivery, beginning April 10 in Charlotte, N.C., and expanding further in the coming months.
For Whole Foods' delivery, Amazon Prime members along the coast from Santa Monica to San Clemente, as well as those as far north as Pasadena and as far east as Yorba Linda, can shop thousands of products across fresh and organic produce, bakery, dairy, meat and seafood, floral, alcoholic beverages, everyday staples, and other locally sourced items from the Austin, Texas-based natural and organic grocer via the Prime Now website or mobile app. They can choose from standard delivery within two hours at no charge, or delivery within one hour for $7.99 on orders of $35 or more.
Amazon and Whole Foods first unveiled their plans to introduce grocery delivery from the grocer's stores via Prime Now in February. The service is planned to move into new markets throughout the year, and has already expanded to San Francisco and Atlanta as of early March.
"We've been delighted with the customer response to free two-hour delivery through Prime Now, and we're excited to bring the service to our Los Angeles- area customers," said Christina Minardi, Whole Foods' EVP of operations. "Today's announcement is another way that we are continuing to expand access to our high-quality products and locally sourced favorites."
For Walmart, thousands of shoppers in the Charlotte area, with the help of the retailer's personal shoppers and Postmate's delivery network, will be able to buy groceries – from fresh produce, meat and seafood to pantry staples and seasonal merchandise – for delivery. Customers place their orders and select a delivery window at Walmart.com/grocery or on the Walmart grocery app. The service requires a $9.95 fee and $30 minimum order – with no subscriptions or price markups – and groceries are delivered as soon as the same day.
"Customers are busy -- they are managing jobs, soccer practice, dance lessons and social schedules -- so we are on a mission to do more than keep a little extra money in their pockets," said Mark Ibbotson, EVP, central operations, Walmart U.S. "With the help of Postmates, we're making grocery shopping even easier by bringing the everyday low prices of Walmart right to the front door of customers in Charlotte, with more areas to be added soon."
As two of the world's biggest retailers continue to make it easier for Americans to shop for and receive groceries, grocers and third-party partners are setting up their operations to do the same. In the last week alone, Winn-Dixie has added online grocery shopping and delivery in Alabama and Florida, and ecommerce club-style retailer Boxed has created an Amazon Prime-like subscription program that offers free unlimited priority shopping and other amenities. Even Instacart, which is helping to power many grocers' delivery service, just secured $350 million in a Series E financing round to help expand its footprint and capabilities, valuing the company now at $4.4 billion.