04/06/2018
Grocery Delivery Performance Falls Short of Consumer Expectations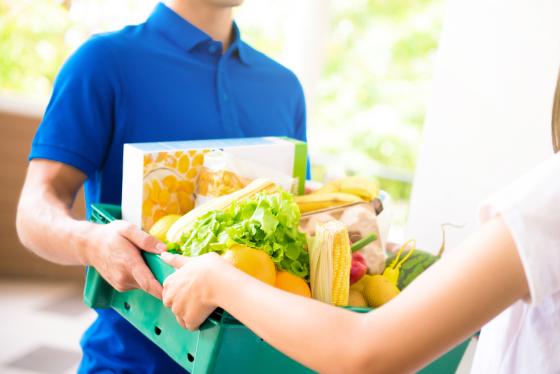 Although more grocers than ever offer delivery service for customers, they appear to be falling short of user expectations when comparing how soon people want to receive orders versus how fast delivery occurs, according to research from Austin, Texas-based delivery service Dropoff.
While 64 percent of consumers said that they want same-day delivery for groceries, only 19 percent actually have received groceries on the same day, the research found. Regionally, the biggest gap was in the Midwest (64 percent versus 17 percent).
However, compared with other regions, consumers in the Northeast are 71 percent more likely to say they are "extremely frustrated" or "frustrated" if a company doesn't offer same-day delivery (14.4 percent Northeast versus. 8.4 percent non-Northeast). They're also more likely to abandon an online purchase due to slow delivery time (56 percent versus 52 percent non-Northeast).
The Northeast also has its share of quality issues with delivery when compared with any other region: Consumers there are 18 percent more likely to have had items arrive damaged, and 20 percent more likely to have deliveries go missing. They're also more likely to have delivery problems "regularly" compared to other regions.
Other categories sold by food retailers also show a nationwide gap between those wanting same-day delivery and those receiving that service, including health care products (46 percent versus 4 percent), specialty snacks (42 percent versus 7 percent), alcohol (41 percent versus 5 percent), and household products (28 percent versus 5 percent).