2019 Outlook: The Year Grocers Bridge the Digital and Physical
Get great content like this right in your inbox.
Subscribe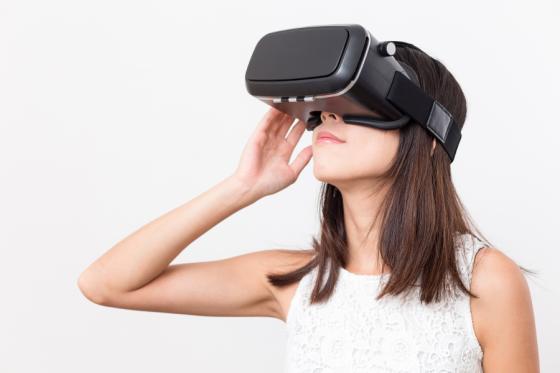 (Editors' note: This is part one of a five-part series)
Grocery retailers playing in the physical and digital realms aspire to deliver a seamless shopping experience that provides consumers with a real-time view of stores and their contents, regardless of whether shoppers enter through a brick-and-mortar or mobile portal.
Retailers headed in the right direction include Albertsons, which recently launched a new ecommerce platform that leverages digital to enhance its physical operations, and Kroger, whose partnerships with Ocado and Instacart, adoption of voice-assisted ordering technology, and piloting of autonomous delivery vehicles have made the company an industry leader (and helped make it Retailer of the Year).
But what still needs to be done to streamline the omnichannel experience? What's coming in 2019 that's yet to be revealed?
Read Our 5 Predictions of How Grocery Technology will Transform in 2019
Getting Up to Speed
"CPG companies and grocery retailers may want to think about next-generation capabilities that converge digital and physical marketing and online/offline purchases," says Andrea Bell, principal with New York-based Deloitte Consulting.
Deloitte research found that one-third of people surveyed feel that digital tools make grocery shopping easier, versus 42 percent across other retail categories, Bell notes.
"But there is an upside for the grocery retailers who take the lead in building the interaction and experience that people already expect from other categories," she says. "Another reason to create more interaction points along the customer's journey is that people who use their devices tend to spend more than those who don't, making this an attractive segment for retailers to pursue."
Elevating the human experience, the desire for greater levels of convenience in our lives, and the convergence of accelerating grocery technology will frame the "what's next?" for retailers, according to Steven Duffy, VP of grocery for Boston-based design firm Cuhaci & Peterson.
"Next steps include digital interfaces through omni-consumer engagement, including mobile-friendly interconnectivity, gamification of the retail experience, personalized mobile apps, increased use of video/information-rich-based content, e-learning/m-learning or short nuggets of info consumed on the go, in or outside of the store," Duffy says. "Many 'future-gen' grocery elements are now operational in Asia, chiefly China's adoption of mobile technology that is the primary means to deliver on this new experience. Both Hema and 7-Fresh are noted as leaders illustrating myriad artificial intelligence (AI)-enabled technologies not yet operational in the U.S. They include advances such as barcoding products, smart shopping carts, co-bots to assist and robotics for logistics."
Pallab Chatterjee, chairman and CEO of Dallas-based Symphony RetailAI, suggests that grocers could learn a lot from other industries delivering a seamless experience, such as food delivery or ridesharing services.
"Right now, the click-and-collect experience of getting groceries delivered to your home is not as user-friendly or continuous," Chatterjee asserts. "With an app like Uber, you can actually see the car's relative distance on the app as it heads your way. Similarly, with Grubhub or DoorDash, you have an expectation that food will be delivered within the next hour or so, and can track your order as the food is prepared, picked up and brought to you."
Notifications and real-time updates are key to a seamless user experience, he notes, "and grocery needs more of this. In grocery delivery, there are still uncertainties of when a click-and-collect order will be ready, which obviously has negative implications for certain fresh or frozen items. Given this, retailers must be able to provide continuous, precise updates and offer regular connection with the order along the way." 
Mark Hardy, CEO of Chicago-based InContext Solutions, says that the first thing retailers need to do is stop thinking about digital and physical commerce separately, a perspective usually driven by their internal corporate structure.
"Retailers need to look at the commerce experience from the eyes of the shopper, where there is no division between the two, and look to facilitate the easiest and most engaging path to purchase," Hardy observes. "This will require that retailers have the right technology solutions in place to make sure both the online and in-store experiences are aligned, agile and personalized. This means understanding what shoppers are looking for and being able to incorporate that seamlessly into other channels. Fast changes, test and learn, and introducing innovation are easy and low-risk online, but are costly and time-consuming to do in physical stores. Solving for this challenge in brick-and-mortar changes the competitive nature of the retailer."
To get there, retailers should adopt "mixed reality," which encompasses both virtual-reality (VR) and augmented-reality (AR) technologies, "because it truly is the way the world is headed," Hardy says.
"In addition to the many customer-facing applications that are finding success in brick-and-mortar retail, such as AR apps, the business-facing side of mixed reality is really taking off," he continues. "Current physical processes applied in areas such as category management only allow us to review categories once — maybe twice — a year; you have to schedule time in the innovation center, and maybe run an in-store test to provide limited sales data from which retailers have to make a go/no-go decision. Mixed-reality technologies allow rapid simulations and testing with real shoppers that quantify the impact on sales and shopper experience."
In the next two to five years, we'll see roughly 70 percent of grocery shopping done through mobile or digital channels.
Pallab Chatterjee, chairman and CEO, Symphony RetailAI
Integration of physical and digital platforms is a must, Symphony RetailAI's Chatterjee says.
"The critical element here is the ability to have inventory and price visibility across all channels," he says. "Secondly, retailers need the technology to support pickers or transporters having their own version of a digital app. You see this with Uber, as the drivers have a different interface than what customers can see. That part of the technology for grocers is not enabled in most of the digital experiences today." 
What the Near Future Holds
What can we expect omnichannel to look like in 2019 and beyond?
"In the next two to five years, we'll see roughly 70 percent of grocery shopping done through mobile or digital channels," Chatterjee asserts. "Although the percentage of shoppers doing this now is quite small, its growth will be very, very fast. And ultimately, the digital delivery experience will dictate which retailers will win."
Additionally, subscription services will grow to perhaps half or more of total digital orders, Chatterjee predicts. "Amazon does a lot of this, but others are not realizing the opportunity yet," he says. "That needs to change." 
InContext Solutions' Hardy predicts expanded use of head-mounted devices (HMD) for VR beyond Amazon's recent Prime Day mall kiosk tests. "Next year, HMD are expected to have self-contained processing power, which allows them to be untethered from a PC and sold at lower price points," he says. "This makes the hardware more affordable and portable for consumers, which should be the tipping point for adoption." 
Cuhaci & Peterson's Duffy says that in less than two years, both large and limited smaller grocers will have operational digital stores. "Mobile commerce, or m-commerce, is an evolutionary next step for ecommerce. It acts as an accelerant to convenience… [and] convenience equals conversion," he says. "Fully autonomous and reliable deliveries in all conditions won't occur any sooner than three to five years."
Micro-fulfillment, according to Duffy, is "an excellent example of jumping to the next curve. It harnesses enhanced robotic picking through AI-enabled computer vision, machine learning and advanced sensors, reducing human labor. While still in the early stage of development, it holds the promise of a rapid means to transform the image and function of conventional grocery. … Leveraging robotics for an array of stocking, scanning and logistics needs will become more prevalent in the back-of-house and sales area, and will enable the enhanced use of human labor for the sales experience."