Albertsons' New Grocery Ecommerce Platform Will Leverage Digital to Optimize Physical Operations
Get great content like this right in your inbox.
Subscribe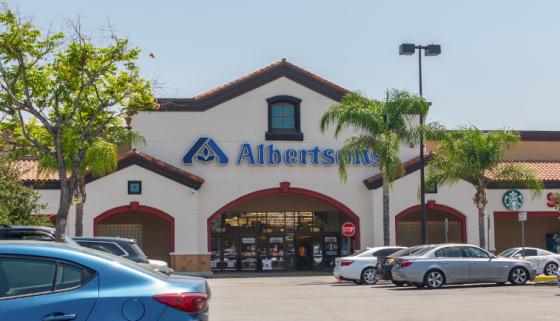 The Albertsons Cos. is launching an online marketplace to help shoppers discover hard-to-find products, focused on connecting them with natural, organic, ethnic and alternative goods – all with the intent of helping both itself and its vendors react better and faster in trending markets.
Partnering with Boston-based online marketplace provider Mirakl, the Boise, Idaho-based grocery giant will offer the marketplace to help shoppers discover more specialty food items alongside beauty and wellness products from a wide network of third-party vendors. Intended to create an "endless shopping aisle," the initiative is powered by the Mirakl Marketplace Platform.
Albertsons calls the marketplace a "central part" of its initiative to accelerate its ability to "address trending markets" and offer "hot new products." It'll use the technology to collect data that will help identify shifting consumer interests, regionally specific shopping needs and new food trends. Through this addition to its omnichannel grocery initiative, Albertsons now claims the agility to identify new consumer trends and rapidly respond by adding assortment from its network of sellers.
Boasting an easy digital onboarding experience for third-party sellers, the new platform gives fast access to the grocer's large customer base. Benefits it provides include:
Product visibility and national exposure on a large digital platform for invited and carefully selected marketplace vendors
Proprietary data that will help Albertsons evaluate what products to stock in stores while also giving vendors insights into what regions to consider for building distribution
"The online marketplace provides our customers access to hard-to-find items, increases exposure for partner products, and gives us critical data regarding demand for emerging food and wellness trends," said Narayan Iyengar, SVP of digital marketing and ecommerce at Albertsons. "We selected Mirakl for its superior technology and marketplace expertise. The Mirakl team and McFadyen Digital's team have been instrumental in achieving our launch goals."
Online grocers are increasingly finding ways to make niche products and smaller brands more visible to their shoppers: Within the past couple of weeks, Williamsville, N.Y.-based Tops Markets launched a dedicated online natural and organic store, topsorganics.com. Offering both national-brand and private label items, the store will feature thousands of certified organic, gluten-free and minimally processed products, all available for online ordering and grouped in one spot for shoppers' convenience.
Yesterday, Albertsons reported strong performance during the third quarter of its fiscal 2018, reporting its third consecutive quarter of comparable-sales gains and impressive growth on both the ecommerce and private label sides.
Boise, Idaho-based Albertsons Cos. operates stores across 35 states and the District of Columbia under 20 well-known banners, including Albertsons, Safeway, Vons, Jewel-Osco, Shaw's, Acme, Tom Thumb, Randalls, United Supermarkets, Pavilions, Star Market, Haggen and Carrs, as well as meal kit company Plated. The company is No. 3 on Progressive Grocer's 2018 Super 50 list of the top grocers in the United States.