Stater Bros. Promotes 3 More
Get great content like this right in your inbox.
Subscribe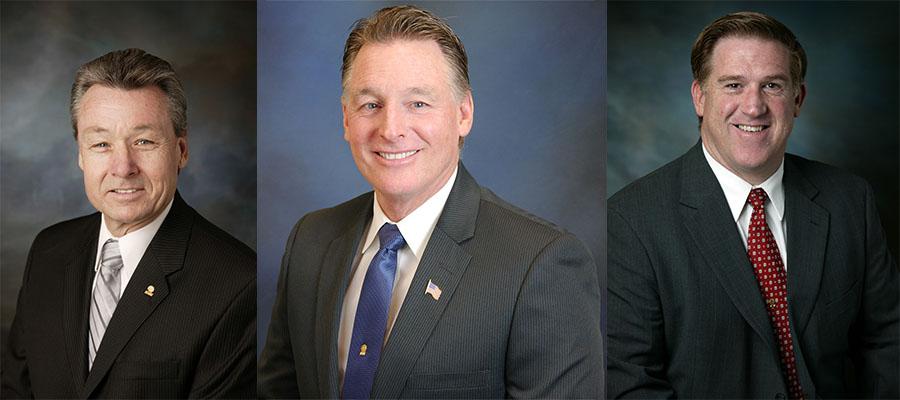 Hard on the heels of its promotion of George Frahm to president, Stater Bros. Markets has made further changes changes to its leadership team, effective Jan. 15.
Dan Meyer, a 46-year company veteran, will take on the role of EVP of distribution. In this position, previously held by Frahm, Meyer will oversee the entire operation of Stater Bros.' distribution division, including the 2.1 million-square-foot Norton distribution center, as well as the transportation and fleet maintenance departments. Meyer, whose most recent role was EVP of retail operations, brings his extensive knowledge in this area to Stater Bros.' supply chain management.
Keith Thomas, a Stater Bros. employee for 37 years, is now SVP of retail operations, succeeding Meyer in the position. In his new role, Thomas will oversee the entire retail operations of all Stater Bros. supermarkets. Steadily rising through a range of retail store and district supervision roles, he was promoted to his most recent position, regional VP of retail operations, in 2009. He currently sits on the board of directors of the Western Association of Food Chains (WAFC).
Tom Seaton, a 40-year member of the Stater Bros. "family," has been promoted to SVP of administration, in which capacity he will oversee the company's administration division, encompassing the human resources, labor relations, insurance, workers' compensation, support services and office services departments. In 2009, Seaton assumed his most recent role of regional VP of retail operations. He sits on the board of trustees for the California Grocers Association Educational Foundation, and was an adjunct professor at the University of Redlands' School of Business.
Meyer, Thomas and Seaton all will report to Frahm.
"I am pleased to have such a talented and experienced leadership team, and I'm confident that Dan, Keith and Tom will excel in their new roles," noted Stater Bros. CEO Pete Van Helden. "These management changes reflect Stater Bros.' longstanding commitment to providing our customers with the best shopping experience in Southern California and ensure Stater Bros.' current and future success."
The largest privately owned supermarket chain in Southern California, San Bernardino, Calif.-based Stater Bros. operates 171 supermarkets and employs about 18,000 associates.