Sprouts Drops Amazon Prime Now, Chooses Instacart for Grocery Delivery
Get great content like this right in your inbox.
Subscribe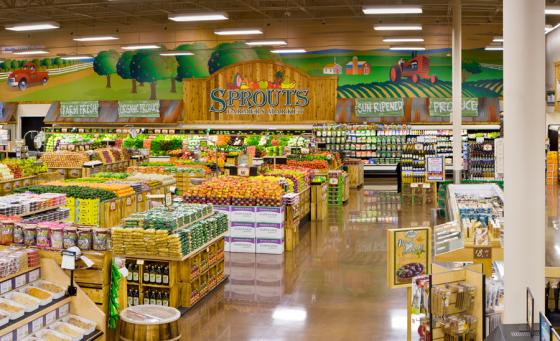 Sprouts Farmers Market, in a presentation covering its first-quarter earnings for fiscal 2018, said that it has cut ties with Amazon's Prime Now delivery service and moved to Instacart as its delivery partner, which has led to a softer outlook announcement for the year.
The costs in changeover mean that the grocer also lowered its full-year guidance to between 10.5 percent and 11.5 percent (versus 11.5 and 12.5 percent) in net sales growth, and between 1.5 percent and 2.5 percent (versus 2.5 and 3.5 percent) in comps growth. Remaining expectations are the same, including the retailer's plan to open a total of 30 stores this year.
The news comes days after Sprouts said that it's now delivering to residents in the Denver, San Diego and Sacramento, Calif., areas through the San Francisco-based delivery service. Customers in all of Sprouts major markets across Arizona, California, Colorado, Kansas, Missouri, Nevada, New Mexico, Oklahoma, Texas and Utah now can have their groceries delivered from Sprouts via Instacart. The natural grocer will continue expanding the service to the majority of its major markets nationwide by year's end.
Since Amazon's acquisition of Whole Foods closed last September, industry experts have speculated what the future holds for Sprouts' partnership with the Seattle-based ecommerce giant. Amazon itself announced free grocery delivery to members of its Prime subscription program in February, has expanded the delivery service in several cities since, and plans to continue expanding it nationwide throughout the year.
Q1 Highlights
In addition to the new partnership and adjusted guidance, Sprouts reported:
A 14 percent increase in net sales, reaching $1.3 billion, compared with Q1 2017. This was driven by strong performance in new stores opened and the increase in comparable-store sales.
A 2.7 percent rise in comps, compared with Q1 2017 (3.8 percent, compared with the period two years ago). These were affected, however, by a slight deflation during the quarter, the calendar shift in the New Year's holiday, and a tight produce supply early in the quarter.
Net income of $67 million, a 44 percent increase over the same period in 2017.
Opening nine new stores in Q1: three in Arizona, two in New Mexico, and one each in California, North Carolina, Florida and Maryland.
Four additional stores opened in Q2 to date.
"Our strong new store openings in both existing and new markets demonstrate our appeal to a broad base of consumers looking for healthy products at affordable prices," said Amin Maredia, CEO of Sprouts. "Our strategic initiatives remain on track and are setting the foundation for future success."
Phoenix-based Sprouts employs more than 28,000 associates and operates nearly 300 stores in 16 states.