Publix Div. Raises $429K-plus for Local Nonprofits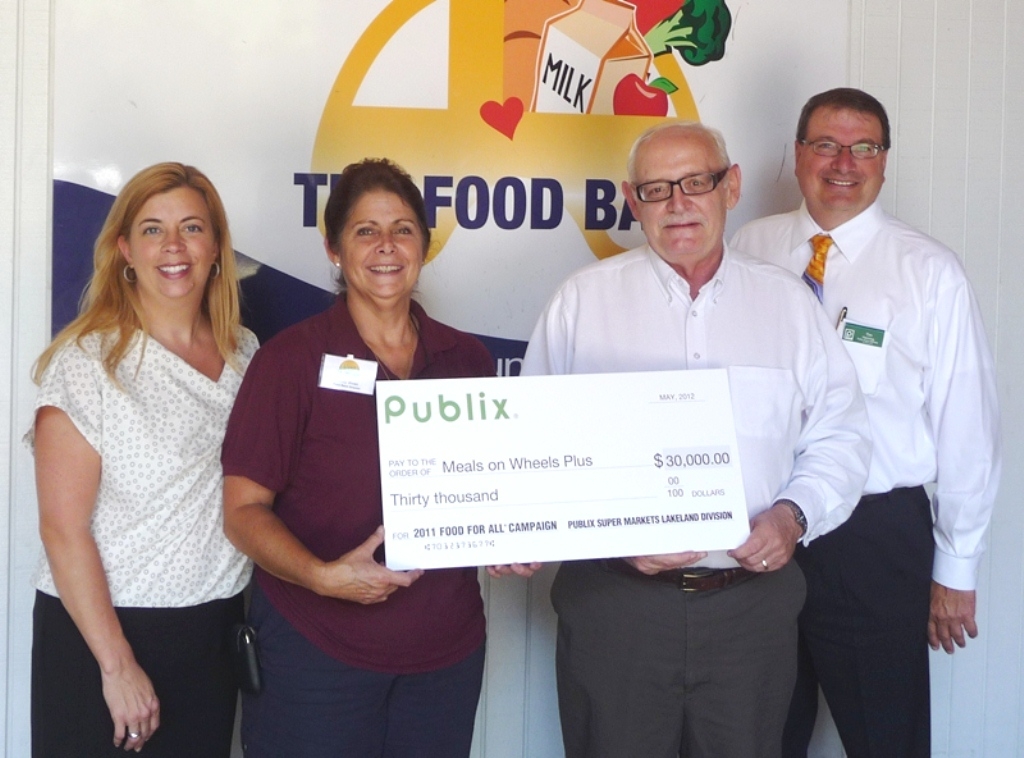 Through its 2011 holiday Food For All point-of-purchase fundraiser, Publix Super Markets Lakeland division and its customers collectively raised $429,665.23 for area charitable organizations. The annual fundraiser, which features burgundy and gold boards stocked with $1, $3 and $5 donation coupons, appeared at checkout stands from Nov. 13 through Dec. 24, 2011. Customers give to the program by handing a donation coupon to a cashier to be scanned, and the amount is added to the customer's grocery total. The 2010 campaign raised $354,239.76.
Proceeds from the 2011 program went to 16 regional nonprofit agencies: Agape Food Bank (c/o Catholic Charities), All Faiths Food Bank, Charlotte County Homeless Coalition, Feeding America of Tampa Bay, Guadalupe Center of Immokalee, Harry Chapin Food Bank of Southwest Florida, Immokalee Child Care Center, Lake Cares Food Pantry, Mayor's Feed the Hungry Program, Meals on Wheels Plus, Neighborly Care Network-Sunshine Center, The Salvation Army of Hillsborough County, Suncoast Food Bank, Trinity Café, The Volunteer Way and We Care Food Pantry. Check presentations were made last month.
"We are so thankful for the continued generosity of our customers, and the dedication of Publix associates to our annual Food For All campaign," said Shannon Patten, media and community relations manager for the division, which is located in central Florida . "In 2011, we increased our contributions by more than $75,000."
Privately owned and operated by its 152,000 employees, Lakeland, Fla.-based Publix has 1,052 stores in Florida, Georgia, South Carolina, Alabama and Tennessee.
Alexandria, Va.-based Food For All is a 501(c)(3) charitable marketing organization that teams with thousands of grocery retailers nationwide to run POP fundraisers. Since 1985, Food For All has raised more than $76 million to fight hunger in the United States and around the world.