Lidl on Verge of 'Record-Breaking Food Retail Success': Expert
Get great content like this right in your inbox.
Subscribe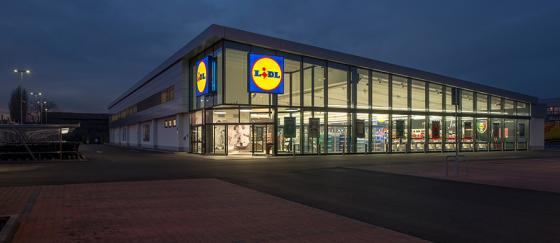 According to Burt P. Flickinger III, managing director of New York-based Strategic Retail Group, Lidl US' acquisition of 27 Best Market stores in New York and New Jersey positions Lidl for "record-breaking food retail success."
 
In fact, not mincing his words, the longtime industry observer asserted, "Lidl's purchase of Best Markets will revolutionize U.S. retail and put formidable financial pressures on food retailers, while shoppers benefit from unprecedented price wars."
In Flickinger's opinion, the German deep-discounter is "initiating a major European invasion of U.S. retail," first through its audacious plans to enter the country in a big way in 2017 with a string of stores along the East Coast — plans that hit a snag when the initial locations underperformed, forcing Lidl to slow its pace of expansion — and now with the Best Market acquisition, which brings it squarely into the strategic New York metro area, along with its conversion of former Pathmark and A&P stores in greater Philadelphia.
When reached by Progressive Grocer for comment regarding the latter move, which has mostly flown under the radar, A Lidl spokesman replied: "We just announced the grand-opening date of our Folsom, Pa., store, which will be on Dec. 5. Beyond Folsom, we have not made any announcements for sites in the Philadelphia area." He added, however, that the company would have "more to share in the future."
'Competitive Complacency'
At any rate, Lidl "is the worst competitive nightmare for all U.S. food retailers," Flickinger argued, citing the "competitive complacency of big chains and [their] major strategic mistakes" as reasons that rival grocers should be concerned about this latest turn of events.
"With the notable exceptions of Ahold Delhaize's Stop & Shop and Albertsons' Acme, the major supermarket chains [in the region] have been very competitively complacent, allowing a significant vacuum for Lidl to completely capitalize on — at the expense of the major chains for the next 15-plus years," he contended.
Wakefern's Late Awakening
"In particular, Wakefern/ShopRite will pay the biggest price in opportunity cost," predicted Flickinger, "after its failures in Long Island, N.Y. — a top 10 market in the U.S. — in the 1970s and 1980s," as well as its refusal "to buy the best Pathmark and Waldbaum sites in Long Island, even though many of the key stores had generated sales of $30 million/store/per year to $60 million-plus sales/store/per year."
The Keasbey, N.J.-based retailer co-op "was continually strategically shortsighted in its failure to … anticipate Long Island's major sales voids would be filled by Lidl making a major acquisition in ShopRite's most important growth market, and that Lidl would make a breakthrough commitment to U.S. expansion," he charged, adding that as a result of this lack of foresight, "Lidl can quickly replace ShopRite as the low-price food retailer on Long Island."
Beyond Long Island, Flickinger noted, "All the Eastern U.S. retail supermarket chains became institutionally insipid as the undercapitalized D-rated competitors" — including A&P, Fairway, Tops, Penn Traffic, Southeaster Grocers —  "filed for bankruptcy." A&P and Penn Traffic, of course, are no more.
What's more, he argued: "All the U.S. CEOs and executive committees and their multimillion-dollar big-fee consulting firms failed for years to analyze how Lidl ran the biggest retailer in commercial world history. … For failing to do their homework, this generation of U.S. supermarket CEOs will have proverbial 'hell to pay' in losing sales, profits and market share, as their U.S. shoppers segue to Lidl in record numbers to save record amounts of money on their weekly grocery bills."