Lidl Has Established 'Strong Price Reputation' in U.S.
Get great content like this right in your inbox.
Subscribe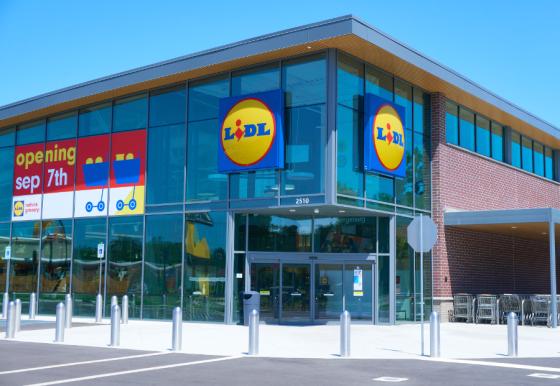 While many grocers perceive the German hard discounter as not being the threat they anticipated upon its U.S. debut, Lidl actually has established "a strong price reputation" since opening its first location stateside, new research from research consultancy Brick Meets Click reveals.
Based on 30,000 surveys conducted between last June and December with shoppers at 40  Lidl stores, the research, conducted by SMG, reveals that while Lidl might not have accomplished everything it wanted to in its first year, it does get credit for the low prices expected from a hard discounter, said Bill Bishop, chief of Barrington, Ill.-based Brick Meets Click and author of the analysis.
Advertising was the big reason that shoppers first visited a Lidl store, but over time, the top two reasons changed to "previous positive experience" and "quality of the product." This shows that regular Lidl shoppers found a lot to like beyond just low prices.
"Lidl still needs to find ways increase same-store sales and improve their financial performance," explained Bishop.
He added that this can be done by:
Maintaining low product costs even though they'll be operating fewer stores than originally projected.
Getting credit for the speed/convenience of shopping their tightly edited assortment and smaller-footprint stores.
Driving trial and build trust in their own-label products with strong retail marketing.
 "Once it does this, we expect Lidl to position itself as the store with prices as good as Aldi, but with a bigger selection of fresh products and national brands," Bishop said.