Lidl Acquiring Best Market
Get great content like this right in your inbox.
Subscribe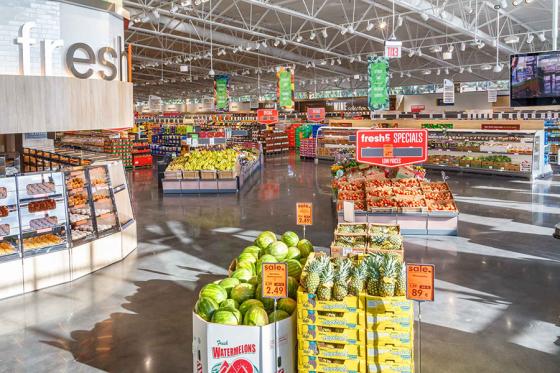 Lidl US and Best Market have revealed an agreement in which Lidl will acquire 27 Best Market stores in New York and New Jersey. The transaction – Lidl's first U.S. acquisition – enables the grocer, whose American headquarters is in Arlington County, Va., to grow its regional presence and enter a new market on New York's Long Island.
One Best Market store, in Newington, Conn., is not included in the transaction.
"Best Market has played an enormously positive role in the area, and we look forward to working closely with Best Market employees to build on that success," said Lidl US CEO Johannes Fieber. "We are excited to expand into many great communities on Long Island and across the New York City area and introduce more customers to our simple and efficient approach to grocery shopping, which will mean high quality and huge savings for more shoppers." 
Following the acquisition, Lidl plans a step-by-step transition process starting next year that will involve the remodeling, reinvestment and conversion of Best Market stores to Lidl locations. All New York and New Jersey Best Market employees will have guaranteed employment opportunities at Lidl after the transition, with affected associates offered wages and benefits equal to, or better than, those provided by their previous employer.
"Today is a great day for Long Island, our Best Market team, and our valued customers in New Jersey and New York," noted Aviv Raitses, co-owner of Bethpage, N.Y.-based Best Market.  "Partnering with Lidl on this deal offers our employees a secure future with a growing grocer and continues the great tradition we started more than 20 years ago. We are delighted to be part of such a win-win, and Best Market customers have something great to look forward to with Lidl."

Noting that "New York is one of the most important strategic grocery markets in the U.S.," Scott Moses, managing director and head-food retail and restaurants investment banking at New York-based PJ Solomon, which is serving as financial advisor to Best Markets, told Progressive Grocer: "This is a wonderful transaction for the Raitses family, the Best Market teammates and the stores' communities. It is another great American Dream story in our sector."
Citi Bank is serving as financial advisor to Lidl.
The terms of the acquisition agreement, which is expected to close in the next few months, haven't been disclosed. 
Based in Germany, Lidl operates about 10,500 stores in 29 countries. It first established its U.S. headquarters in June 2015 and now has more than 50 stores across seven east coast states.