10/24/2018
Price Chopper, Hannaford Discontinuing Misfits Produce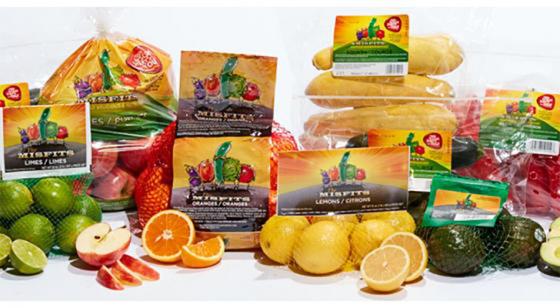 Golub Corp.'s Price Chopper and Market 32 banners, as well as Ahold Delhaize's Hannaford Supermarkets, have stopped carrying the Misfits brand of imperfect produce after trial periods, according to a report in the Albany Business Review, in upstate New York.
"Though the program was noble in its intent, the quality of the product was inconsistent and didn't always meet our high standards," noted Mona Golub, spokeswoman for Schenectady, N.Y.-based Price Chopper and Market 32, which began offering the "ugly" produce brand last year at 15 stores in New York, Massachusetts, Vermont and Connecticut.
Meanwhile, Scarborough, Maine-based Hannaford, which introduced the produce line in May 2016 at 14 Albany-area stores and later expanded it to 15 locations in its home state, discontinued the brand "some time ago," company spokesman Eric Blom told the publication, citing lack of customer interest.
Misfits is offered by Eden Prairie, Minn.-based Robinson Fresh. Other grocers to introduce the brand in stores include Hy-Vee and Meijer.
Meanwhile, the Kroger Co., based in Cincinnati, is debuting its own Pickuliar Picks line of irregular produce next year, with the aim of reducing food waste, and San Francisco-based ecommerce startup Imperfect is opening a new Baltimore distribution center that will enable it to deliver its own "ugly" produce from coast to coast.
Hannaford parent Ahold Delhaize USA is No. 4, and Golub Corp. is No. 24, on Progressive Grocer's 2018 Super 50 list of the top grocers in the United States.