New Whole Foods Tool Assists Online Grocery Shoppers with Dietary Restrictions
Get great content like this right in your inbox.
Subscribe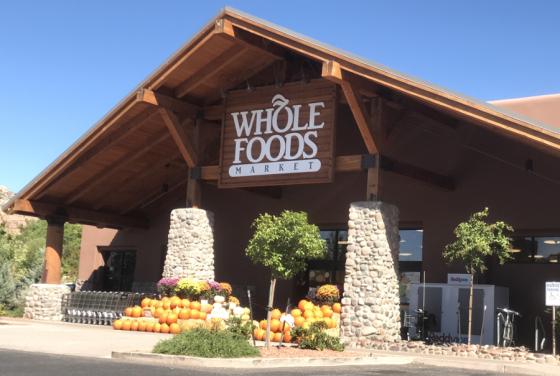 Whole Foods Market has launched a catalog on its website to help shoppers search for products based on dietary preference and easily obtain complete nutritional information and ingredient lists.
Understanding that nearly one-third of its frequent patrons shop according to a specific dietary preference, the Austin, Texas-based natural grocer developed the tool to help shoppers research food options and verify product availability at their local store. Customers can now search for tens of thousands of Whole Foods' most popular products and filter by a number of dietary preferences via desktop computer or mobile device, including:
Vegetarian
Vegan
Gluten-free
Paleo-friendly
Keto-friendly
Sugar-conscious
Dairy-free
Kosher
Organic
Whole Foods Diet-approved
Engine 2
Low sodium
Low fat
Upon searching for a dietary preference or product, customers will pull up results featuring products' photos, nutrition facts panels, ingredients lists and tags related to diets and allergens. To learn about availability and price, users can easily find their local Whole Foods Market store using the store selector on the page.
"Whole Foods Market has always been a go-to for those who follow special diets or want greater transparency into what they are eating," said Jason Buechel, EVP of technology and chief information officer for Whole Foods Market. "This new experience makes it easier than ever for those customers to find products that fit their needs from dietary preferences to lifestyle changes, and ultimately helps them achieve their wellness goals."
As grocers seek ways to better bridge the gap between online and in-store operations, they're offering new tools and revamped online storefronts that help provide shoppers make better informed purchase and eating decisions while also offering supplier partners increased exposure, even for harder-to-find products. Other grocers that have recently revamped their websites to improve convenience and ease product searches include:
Whole Foods Market operates more than 470 stores throughout the United States, Canada and the United Kingdom. Under the name of its parent company, Amazon, the grocer is No. 8 on Progressive Grocer's 2018 Super 50 list of the top grocers in the U.S.