Instacart Secures $600M to Expand Footprint, Marketing and Recruitment
Get great content like this right in your inbox.
Subscribe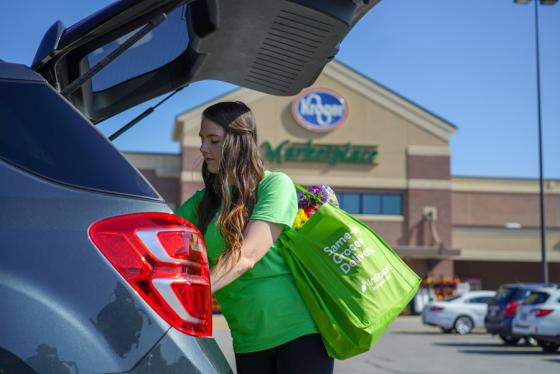 Third-party grocery delivery provider Instacart has secured $600 million in its latest round of funding, bringing the company's value to $7.6 billion.
Provided by New York-based D1 Capital, the investment follows a year of "tremendous growth" for the San Francisco-based grocery technology company. Instacart plans to use the capital in a number of ways, among them furthering its North America expansion, recruiting world-class engineering and product development talent, and investing in marketing to grow awareness of Instacart and its retailer partners.
More than seven in 10 U.S. households and more than half of Canadian households have access to delivery from online grocers through Instacart. The San Francisco-based grocery technology company serves more than 15,000 grocery stores across 4,000 cities, with a dedicated community of 50,000 shoppers.
"The U.S. is nearly a $1 trillion grocery market, and last year we saw almost every major grocer in North America bring their delivery business online in a significant way. We believe we're in the very early stages of a massive shift in the way people buy groceries, and we expect that one in five Americans will be shopping for their groceries online in the next five years," said Apoorva Mehta, CEO and founder of Instacart.
To date, the grocery ecommerce company has raised more than $1.6 billion in funding and employs 600 associates. More than 300 national, regional and local retailers offer grocery delivery thanks to the company.
Among the events helping Instacart grow its business this year include its expansion into Canada via its acquisition of Toronto-based ecommerce platform Unata; deals with several top grocers, including Kroger and Aldi; and a plan to turn Toronto into a tech hub through the opening of its Instacart North office. Other financial infusions the company completed this year include a $200 million Series E financing round in February and another for $350 million in April.