09/18/2018
Aldi Officially Launches Grocery Delivery in 75 Markets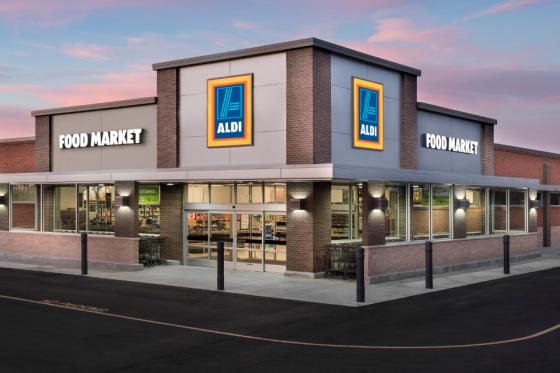 Hard-discounter Aldi is officially launching grocery delivery to 75 major markets across its entire 35-state footprint, including San Diego, New York, Miami, Minneapolis, and Raleigh, N.C., by Thanksgiving.
Made possible through a partnership with San Francisco-based third-party grocery delivery service Instacart, the service is launching after successful pilots in Atlanta, Dallas, Los Angeles and Chicago. Aldi customers in 5,000 ZIP codes in these markets will have access to such fresh groceries as organic produce, antibiotic-free meat and fresh seafood, all available for delivery within an hour.
"Aldi is a pioneer and a leader in creating a shopping experience that works with people's busy lives," said Jason Hart, CEO of ALDI U.S. "Our partnership with Instacart and the expansion of our  ecommerce options are more ways we are meeting the growing needs of today's shopper, who wants high-quality food at unbeatable prices."
Shoppers can use the grocery ecommerce service by filling a virtual shopping cart at Instacart.com or through the Instacart app. Customers choose a delivery window – anywhere from one hour to one week later – and let Instacart's personal shoppers build and deliver the order.
Aldi began piloting delivery in the Atlanta, Dallas and Los Angeles areas last August. Following the "overwhelmingly positive" response to those pilots, Aldi and Instacart expanded with an additional pilot in the Chicago area.
Aldi has been rapidly growing, investing more than $5.3 billion to remodel and expand its store count to 2,500 by the end of 2022. The Batavia, Ill.-based grocer rose to No. 9 on Progressive Grocer's 2018 Super 50 list of the top grocers in the United States. It previously held the No. 10 and 13 slots on the 2017 and 2016 lists, respectively.
Aldi operates more than 1,800 U.S. stores in 35 states.