Instacart Aims to Turn Toronto into Tech Hub with New Division
Get great content like this right in your inbox.
Subscribe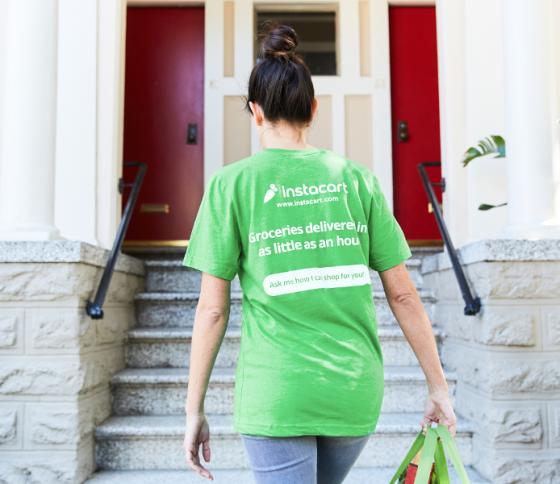 Instacart is planning to "significantly expand" its presence in Canada via a new technology hub in Toronto called Instacart North.
With more than 80 employees already in its Toronto office – many who arrived through Instagram's acquisition of Toronto-based grocery technology company Unata – the San Francisco-based third-party grocery delivery service plans to hire 200 new associates over the next several years across engineering, product, design and R&D. It also will open the doors of its new Instacart North office next year.
The company's footprint already has expanded over the past year in Canada through new and growing retailer relationships and customer demand. Currently, Instacart can deliver to more than half of Canadian households and more than 70 percent of American ones.
"As a Canadian and alumni of the University of Waterloo engineering school, I'm proud to see Canada, and Toronto in particular, grow to become one of the most influential tech hubs in North America," said Apoorva Mehta, CEO of Instacart. "When I was a student at Waterloo, the perception was that you had to leave Toronto and head to Silicon Valley to make an impact in tech. Today, that's no longer the case, as Toronto has quickly become one of the hottest tech markets in the world."
The news follows announcements of major grocery ecommerce partnerships with some of Canada's top grocers in the past year. This month, Mississauga, Ontario-based Walmart Canada launched a pilot grocery delivery program made possible through a partnership with Instacart. The retailer now offers same-day grocery delivery across the Greater Toronto Area and Winnipeg.
Additionally, Brampton, Ontario-based Loblaws inked a deal late last year to provide grocery delivery from more than 250 stores from British Columbia to Nova Scotia, with thousands of dedicated shoppers supporting.