Incorporate Protein Into Your Educational, Promotional Efforts to Boost Sales
Get great content like this right in your inbox.
Subscribe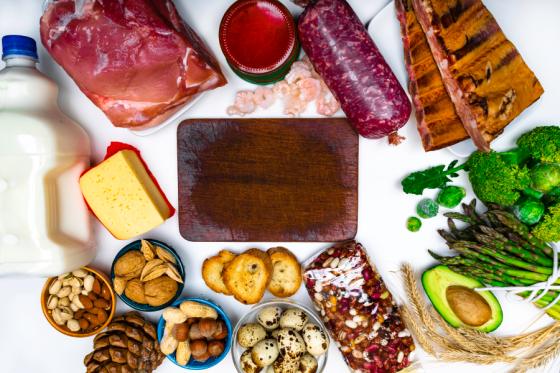 No longer just for bodybuilders, protein has evolved into a macronutrient seen as necessary for virtually all consumers – from growing youngsters who are developing their bones, to active young adults who need satiety to make it through a busy day, all the way to elderly people who are less active but still in need of vital nutrition. And just as protein fills a broad variety of consumers' health needs, it's also being represented today in a growing number of food and beverage categories throughout the supermarket.
Along with the tried-and-true dairy and meat categories, which offer complete proteins, an onslaught of plant-based alternatives are saturating the market, leaving shoppers – and honestly, plenty of retailers – sometimes overwhelmed.
The increase in plant-based products is largely being driven by a rise in "flexitarians" – consumers who historically have eaten animal proteins but are looking to reduce their consumption of meat and traditional dairy products. Millennials are leading the charge in this regard. Whether due to health-and-wellness trends or a concern for the environment, this change in eating patterns can't be ignored, as sales in plant-based foods rose 8.1 percent to reach $3.1 billion in the 52 weeks ending August 2017, according to Nielsen.
Key Takeaways
The surge of interest and sales in protein-containing foods and beverages presents a huge opportunity for retailers to help educate, inspire and save time for time-pressed shoppers in search of solutions.
Retailers have begun promoting plant-based products in their stores, aided by prominent manufacturers of such items, including meat alternatives and nondairy milks.
Don't count out animal proteins, however; programs touting nutrition and uses of meat and dairy can spur sales.
Read more about what's hot in protein at the meat case here and in the dairy department here.
But don't write off the popularity of animal proteins just yet, not by any means. Beef, pork and poultry are expected to enjoy strong consumer demand in 2019, and supply should be readily available, according to the latest projections. In the dairy category, cheese has been a strong performer, and continued product innovation is bringing fresh potential to other segments.
This state of flux in protein-related foods and beverages presents a huge opportunity for retailers to help educate, inspire and ultimately save time for busy shoppers who know they should eat more protein, but may not be quite sure of the best way to do so.
As they plan for 2019, grocers would be wise to consider how protein fits into their overall health and wellness messaging, and how their promotional efforts could ultimately help grow sales in various categories. As protein is an important meal component, they should also make sure that they're thinking of a variety of protein-rich foods when planning their cross-merchandising efforts, as well as their meal-kit programs.
Weis Touts 'Plant Power'
At least one retailer is already making progress in including plant-based, protein-related categories in its health-and-wellness programming. Sunbury, Pa.-based Weis Markets, which operates 205 stores in Pennsylania, Maryland, New York, Virginia, New Jersey, Delaware and West Virginia, uses the knowledge and experience of its in-house dietitians to offer education via in-store messaging and overhead radio, its bimonthly Healthy Bites magazine, on-air segments and social media.
We recognized that there was a heightened interest in learning more about the plant-based way of eating. That said, we developed messaging to educate our shoppers about the types of foods that shape plant-based meals; how to gradually incorporate more of these foods into a weekly meal plan; and easy, family-friendly recipes to try at home.
Beth Stark Weis Markets Manager of Lifestyle Initiatives
Last summer, the retailer launched a chain-wide themed program called Plant Powered, featuring in-store signs identifying a variety of healthy plant-based foods, including soy and almond milks. The initiative was inspired by both general health-and-wellness trends and shopper feedback, Weis' manager of lifestyle initiatives, Beth Stark, tells Progressive Grocer.
"We recognized that there was a heightened interest in learning more about the plant-based way of eating," she explains. "That said, we developed messaging to educate our shoppers about the types of foods that shape plant-based meals; how to gradually incorporate more of these foods into a weekly meal plan; and easy, family-friendly recipes to try at home."
The messaging was featured in product shelf tags for eight weeks, and included products under Weis' own brands, as well as Full Circle products and select national brands. It included a broad number of categories, including soy and almond milks, beans and lentils, and select nuts, as well as less protein-rich items such as fresh and frozen fruits and vegetables; fruits packed in 100 percent juice or water; vegetables that can be drained and rinsed; whole-grain rice, pasta, cereal, bread and specialty grains; healthful oils; and tea.
In-store dietitians also worked with associates to plan in-store events such as workshops, samplings and store tours around the theme.
"Feedback was very positive," confirms Stark. "We felt that, based on the customer response and sales metrics, the program was impactful."
Another retailer that has taken action to help its shoppers navigate the newest options in plant-based protein categories is Lucky Supermarkets, a subsidiary of The Save Mart Cos. Last fall, the retailer joined forces with the San Francisco-based Plant Based Foods Association to introduce a marketing campaign providing information to consumers about plant-based foods available in the grocer's 70 Northern California stores. The campaign, Fall in Love with Plant Based, ran eight weeks and included the participation of 16 PBFA member brands: Almond Breeze, Beyond Meat, Califia Farms, Daiya Foods, Follow Your Heart, Forager, Good Karma Foods, Lightlife Foods, Milkadamia, MorningStar Farms, NadaMoo!, Pure Blends, Quorn, Ripple Foods, Sweet Earth and Tofurky.
Specifically focusing on plant-based milks, yogurts and cheeses, along with plant-based meat alternatives, the promotion featured various display elements throughout the store, including advertising stands, register screen ads and educational booklets with coupons. Select stores hosted in-store tastings. Meanwhile, Lucky Supermarkets and the Plant Based Foods Association also promoted the campaign on social media and radio.
Case-by-Case Consideration
While storewide special promotions are a great way to highlight protein-related products, retailers have plenty of other opportunities to provide education and time-saving tips in specific departments, including meat and dairy.
Meat knowledge, including information about types of cuts and preparation methods, plays an important role in influencing consumer purchasing habits, observes Michael Schumpp, director of public affairs and member communications for the North American Meat Institute, based in Washington, D.C.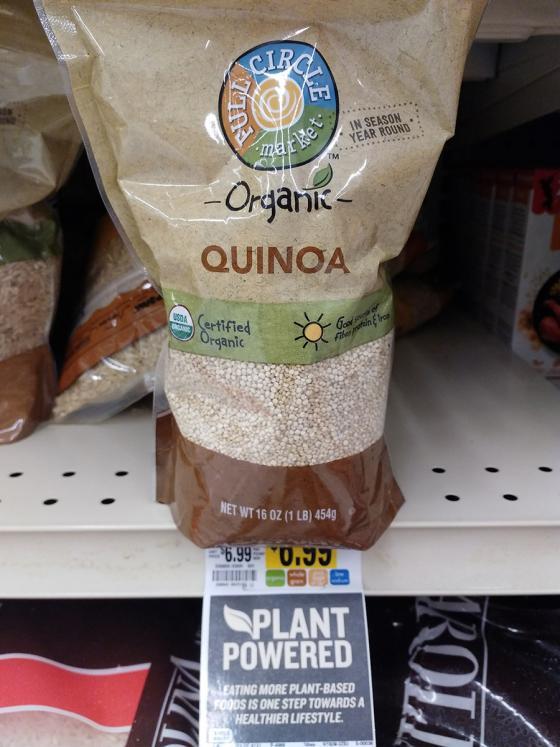 "Research suggests consumers are particularly interested in transparency, convenience and nutrition when purchasing meat and poultry products. Providing information to consumers about animal handling and environmental practices, as well as meat's nutrition assets, offers opportunities to address potential barriers to meat consumption, and ultimately yield higher meat sales," he says.
The Certified Angus Beef brand, based in Wooster, Ohio, continues to work closely with its retail partners to develop seasonal promotions, from roasting in the winter to summer grilling, notes Tara Adams, director of account strategy and key accounts.
"Many retailers also look to us for promotions that offer beef cooking tips, like our Roast Perfect app," she explains. "This app is a step-by-step guide to selecting the ideal roast and preparing it to the perfect endpoint for celebrations and hearty family meals."
She adds that Certified Angus Beef is providing more videos, recipes and cooking tips to support their chefs and meat departments, with social media a particularly important component for tying campaigns together and to highlight weekly features, magazine articles, cooking tips and classes.
In a similar fashion, the National Cattlemen's Beef Association is offering the new Chuck Knows Beef virtual assistant, powered by Google Artificial Intelligence, on the BeefItsWhatsforDinner.com website.
"Beef shoppers may only be comfortable with a few cuts and can lack confidence preparing the beef they buy – and not all retailers have staff trained and at the ready to answer questions," notes Beejan Mehrabani, associate director of market research at the Centennial, Colo.-based association. "This all-knowing assistant can share beef product, cut selection, preparation/cooking and other tips for customers. They can interact with Chuck Knows Beef on their mobile device, desktop or smart speaker. Making beef shoppers more confident in their beef purchase will equal a win for the retailer."
Likewise, in the dairy case, retailers would do well to organize selling programs with their end users –consumers – in mind, advises Paul Ziemnisky, EVP of global innovation partnerships for Rosemont, Ill.-based Dairy Management Inc., which manages the national dairy checkoff on behalf of nearly 40,000 U.S. dairy farmers.
"I've seen some digital programming that effectively highlights the great uses of dairy in dips, appetizers and drinks for the holidays and makes it easy for the consumer to buy the bundle," says Ziemnisky. "Imagine bringing these digital program elements to life in circulars and in store. For example, meal kits meet consumers' desire for helping them identify the right recipe. If I was a retailer, I would have circulars and store experiences that bring the appetizer and meal ingredients to life and make them easier to find and purchase together in store. It doesn't necessarily have to be bundled in an expensive kit, but it could be included in a powerful and experiential display to help seal the sales."