Grocers Get Set for September Family Meals Month
Get great content like this right in your inbox.
Subscribe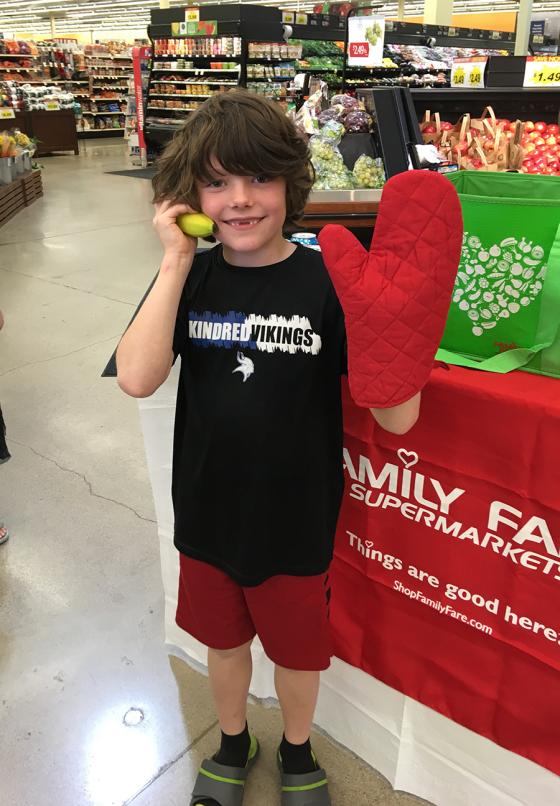 September not only means the start of a new school year, but also National Family Meals Month, created by Food Marketing Institute (FMI) to encourage families to share more meals together for improved health and well-being. Among the grocers taking part in the promotion are SpartanNash, Tops Markets LLC and Hy-Vee Inc.. 
"Kids who share meals with their families are more likely to eat healthy foods and have higher grades, and SpartanNash is proud to do our part to support our store guests as they look for healthy, nutritious ways to bring their families together at the dinner table," noted Ted Adornato, EVP and GM, corporate retail at Grand Rapids, Mich.-based SpartanNash, who recently revealed his impending retirement. "During Family Meals Month and beyond, we hope all our store guests will 'raise their mitt to commit' to more family meals."
Together with the FMI Foundation, the company's retail stores will make family meals easier and break down barriers with education and meal solutions. All September long, customers will be able to find tips and tricks to simplify family fare online, in-store and via social media, while family-friendly recipes will also be available in stores.
What's more, SpartanNash will share recipes featuring fruits and vegetables using the hashtags #familymealsmonth and #MoreMatters throughout September to promote the Produce for Better Health (PBH) Foundation's long-running More Matters campaign.
Last year, the company received the FMI Gold Plate Award and PBH's Retail Role Model Award for its support of Family Meals Month and More Matters Month.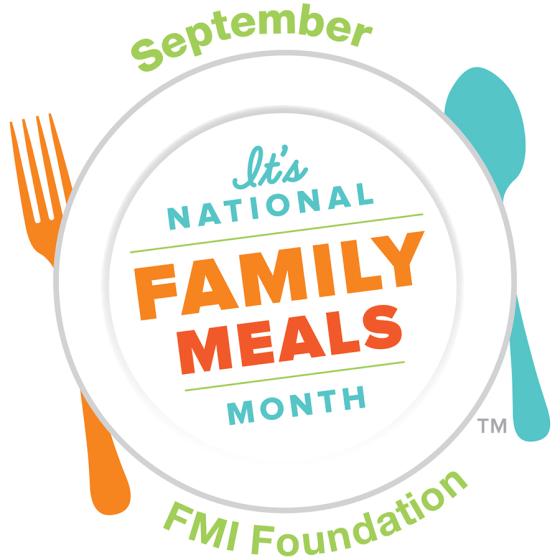 Tops at Family Meals
Also marking the occasion is Williamsville, N.Y.-based Tops, which received honorable mention from FMI for its 2017 National Family Meals Month campaign.
"September is the perfect month to spotlight the long-term benefits of family meals, and start a conversation that encourages and inspires people to return to the kitchen," noted Kathy Sautter, the northeastern grocer's public and media relations manager. "Juggling the demands of modern life — school, sports, jobs and long commutes — can sabotage the best-laid plans for home-cooked meals. We want to help our shoppers make wholesome meals together, at home, a modern family tradition."
To that end, Tops is offering shoppers the tools they need by offering family meal ideas online, in addition to encouraging community members to promise to share one more meal at home per week. 
Consumers can make their Raise Your Mitt to Commit to One More Meal at Home per Week pledge official – and shareable – by posting a selfie on social media wearing their favorite oven mitt with the hashtag #familymealsmonth, and can follow Tops on Facebook and Twitter to join the conversation all month long.
Tops is also offering the Bring the Family Home Sweepstakes to help shoppers gather their entire families around the dinner table. Customers can go online to enter to win a Tops gift card (valued at $500) and a Southwest or Delta Air Lines gift card (valued at $1,000) to bring a loved one home to share a meal together during the holidays. Shoppers who buy any participating Tops branded product receive an extra entry into the sweepstakes for each item purchased during the program, which runs from Sept. 22 through Oct. 27.
Hy-Vee's Tips and Tools
"Many families have very busy schedules, but they also want to eat and be together," said Randy Edeker, chairman, CEO and president at West Des Moines, Iowa-based Hy-Vee. "This month, we are focused on ways we can make mealtime even easier and bring families back to the dinner table." 
Added Edeker: "Recent research says that more than three-quarters of families report that conflicting schedules are a barrier to eating together on a regular basis. That's why Hy-Vee is working hard to provide tips and tools to give families easy, mealtime solutions so they can have at least one more family meal together each week."
The retailer's National Family Meals Month efforts will include the following:
At all Hy-Vee Market Grille and Market Grille Express restaurants, kids eat free, with the purchase of an adult entrée, all month long in September, as a way to encourage families to eat more meal together. 

Daily recipes

shared on Hy-Vee's Twitter page, weekly recipe ideas shared on the grocer's Facebook page, family meal deals highlighted each week in stores for grab-and-go dinner options like prepared foods or Mealtime Kits, and an online Family Cooking Guide featuring simple meal plans.

Hy-Vee's in-store chefs

 will present cooking classes, create and prepare recipes offered in stores, and work with the grocer's dietitians to provide healthy meal ideas to customers and the community.
The retailer also plans to make special partnership donations with the Iowa Beef Industry Council (more than $10,000 in Hy-Vee Mealtime Kit vouchers to families cooking beef at tailgate gatherings during 16 college or NFL football games across the upper Midwest); Hormel (26,000-plus jars of Skippy Creamy peanut butter with instructions on making filling meals); and The Soulfull Project (more than 20,000 servings of multigrain hot cereal).
"Interest in creating more opportunities for families to eat meals together is at a critical point in our society," said Leslie Sarasin, president and CEO of Arlington, Va.-based FMI. "The will to return to the table exists, but families need a friendly, familiar voice to encourage, guide and help them. That voice comes from their neighborhood grocer."
Serving customer locations in all 50 states and the District of Columbia, Europe, Cuba, Puerto Rico, Bahrain, Djibouti and Egypt, SpartanNash operates 140 supermarkets, mainly under the Family Fare Supermarkets, D&W Fresh Market, VG's Grocery, Dan's Supermarket and Family Fresh Market banners. Additionally, through its MDV military division, the company is a leading distributor of grocery products to U.S. military commissaries. SpartanNash is No. 35 on Progressive Grocer's 2018 Super 50 list of the top grocers in the United States. 
Tops operates 169 supermarkets, with five additional by franchisees under the Tops banner, employing more than 14,000 associates in upstate New York, northern Pennsylvania and Vermont. The company is No. 28 on PG's 2018 Super 50.
Hy-Vee, an employee-owned corporation operating more than 245 retail stores across eight Midwestern states, is No. 15 on the annual ranking.