07/23/2018
Category Spotlight: Prepared Foods
Download the 2018 Consumer Expenditures Study Data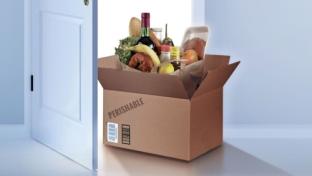 Data provided via Nielsen's Total Food View, an inclusive data universe of UPC and non-UPC products (includes fresh random-weight retailer-assigned PLU and system 2 sales volume).
With access to an ample supply of the finest ingredients and enhanced culinary firepower, grocery stores need to take further steps to enhance the convenience factor for consumers who come in not knowing what they want for dinner — or, as Chef Charlie Baggs describes it, "shop at 5, eat at 7."
"Every insight study we see tends to agree that consumers generally don't know what's going to happen at dinner, the most important meal time of the day for most households, until they are within a few hours of sitting down to eat it," Baggs, who operates a Chicago-based culinary innovations firm, recently wrote. "Emergence of this food culture shift is due in part to ecommerce shopping, now on an upward trajectory at food retail. Projections keep changing every six months as analysts and pundits predict a tipping point is drawing closer."
Baggs contends that grocers "need to rethink what business you're in, and look hard at how shopping experience and food quality must evolve to capture more and more of the just-in-time meal shopping behavior."
As supermarkets refine the in-store experience, they give consumers reasons to shop more often.
"The meal answer is going to go somewhere," Baggs says, "and you want it to be from you."
Examples of grocery retailers pulling out the stops in prepared foods:
Grocerants appeal to all age groups, including the coveted Millennial cohort; according to Progressive Grocer's own consumer survey reported earlier this year, about 40 percent of both younger and older Millennials said that they they purchase supermarket prepared foods often, along with a quarter of Baby Boomers and a third of Gen Xers. 
Go Back to the Main Story