Sponsored Content
Case-Ready Means Customer-Ready.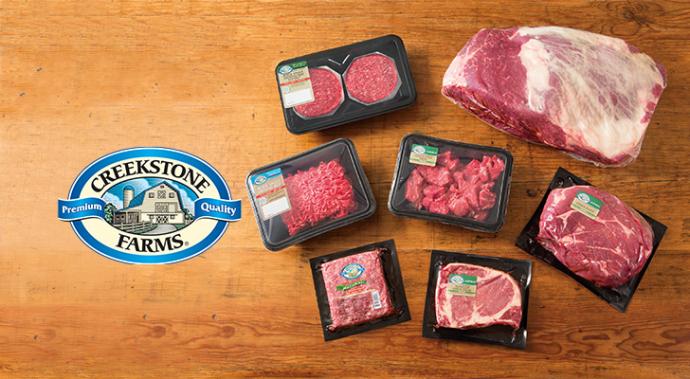 Creekstone Farms offers quality, convenient Case-Ready Trimmed Premium Black Angus Beef.

With our new Case-Ready Trimmed program, we deliver delicious, juicy USDA-certified Premium Black Angus Beef in easy-to-stock packages.

Each package passes through rigorous protocols before going to market and contains six to twelve pieces per case with consistent portion sizes ready to display immediately.

We take care of the bench trim for you, so you see higher yields (approximately 95–100%), lower labor costs, fewer markdowns and NO bench trim logging.

Cut costs, not quality. We offer 100% handpicked Premium Black Angus Beef that contains no fillers or artificial ingredients.

Try Creekstone Farms Case-Ready Premium Black Angus Beef today.