01/29/2019
5 Simple Ways Grocery Retailers Can Transform Their CPG Marketing Spend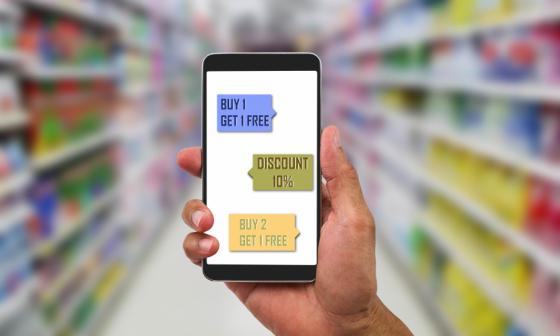 Grocery retailers need to become the next generation of media companies. They must transform their data assets into programs that are easy to buy and easy to use for all of their vendors.
In a recent quarter, Amazon revealed that it generated more than $2 billion in ad sales during just one quarter. While this is a very large target to aim for, it also is what retailers must think about as they manage their own digital transformations.
Change is hard. But grocery retailers need to move from accepting account-specific programs from manufacturers to building and driving programs of their own that aggressively sell to manufacturers. This is a new skill set, but still one retailers should be able to master.
At the same time, manufacturers need to realize that their relationships with grocers are about to change in ways never imagined as grocers embrace the digital future and begin to evolve into the next generation of media companies.
My recommendations to grocers for evolving are simple, but not easy. To do this, they must know that: 
Want More Insights?
These insights are curated from a larger David Diamond Associates study, "Evolution in CPG Marketing Spending: Perspective on an Evolving Industry." The white paper was developed to advise on how to significantly improve the efficiency of marketing spending in consumer packaged goods.
If you do not have a loyalty program, start one now. These programs have never been cheaper, easier or more effective than they are right now, and this data is the gateway to quality marketing services for consumer packaged goods companies (CPGs).
If you have a loyalty program, build on what you have. Start developing more sophisticated programming; do a better job packaging and selling those programs to CPGs; and build your expertise.
Consider appending outside data to your loyalty program. Purchasing data from the point of sale is the core of loyalty analysis, but additional info makes the data richer and more useable.  Add the "why they do it" to the "what they do."
Integrate marketing into your existing systems. For example, build an e-receipt solution that really works for the consumer and for you, and build quality marketing programs into that system.
Continue to evolve your organization from distributor to marketer. Focus your company not just on getting the right goods on the right shelves at the right time, but also on getting those goods to move off the shelves at a rapid pace.