Why Grocers Should Adopt AI and Machine Learning
Get great content like this right in your inbox.
Subscribe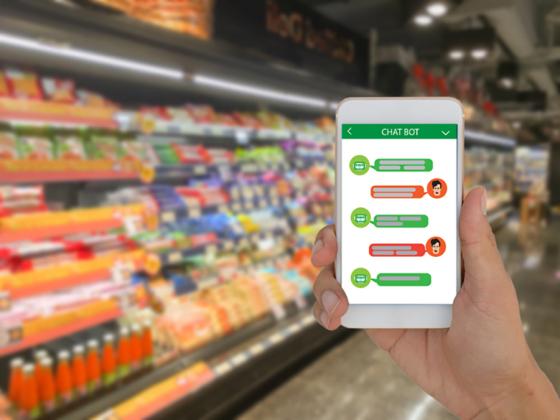 Any relationship requires an occasional heart check: "How are we feeling? What's working, and what's not? How can I do better?" These questions are asked as a way to improve and take meaningful next steps. It's really no different for retailers seeking to better understand customers or connect with them on a unique, one-to-one level.
Imagine, for example, a scenario in which you want to access and use all of the available data for shoppers, their lifestyles and their purchases, to target them with relevant offers. If you track 10 million shoppers, decide to send three or four offers to each, and have as many as 300 total offers to choose from, how would you go about doing that manually? Ideally, to generate the most engagement and drive offer redemption, you want to treat each of your 10 million shoppers individually, personalizing offers based on the knowledge that your data provides. Their participation in a promotional event depends on its being absolutely relevant to their needs and tastes.
Do you have the capabilities in place to do this? Or are you underserved in your ability to process and make sense of it? Do you feel the crunch of timely decisions needing to be made before an exact insight is available?
It's time for a heart-to-heart. Your margins depend on it.
Applying Data Best Practices to All Areas of the Business
It's easy to see how the ability to delight customers is dependent on your familiarity with their shopping behaviors. When you efficiently manage data and apply its insights, you can make better decisions about things that will affect the customer, specifically regarding products, price and the in-store experience.
Product:

Data helps to determine precisely which products to carry – or not. With the impact of discount brands and private labels, plus the priority to make room for fresh and prepared goods, retailers need an understanding of all of the product dynamics at play.

Price:

Price is one of the biggest levers for a retailer to drive sales, especially as shoppers have a habit of price matching online. When retailers make decisions based on knowing all of the facts, they can ensure that shoppers don't abandon a purchase based solely on a price advertised elsewhere.

Stores:

When it comes to the store, data should drive retailers to appreciate nuances between customer needs in different markets. Decisions regarding assortment and inventory, or checkout areas and click-and-collect touchpoints, depend on the segment of shoppers served in that area, which is why a retailer must know them. 
When you efficiently manage data and apply its insights, you can make better decisions about things that will affect the customer, specifically regarding products, price and the in-store experience.
Leveraging AI to Drive Lifetime Value for Customers
Today, retailers experiencing strong, sustainable growth are investing in technologies that help them stay ahead of consumer preferences and competitive forces. Specifically, many are focusing on solutions that turn raw data into digestible and actionable insights quickly and cost-effectively.
To this end, artificial intelligence (AI) enables the real-time analysis required to take advantage of each diverse factor that determines a profitable customer relationship. The actionability of your data makes all the difference, offering in-the-moment recommendations for improvement. Machine learning, then, extends the life of those insights by connecting the dots between predictions and outcomes, applying those learnings to future events as well.
The Power of AI to Improve Customer Relationships
We could speak at length about why building bigger in-house teams isn't the remedy to data limitations, but to really put things into perspective, you ought to consider the speed and scale at which retailers today must compete.
In the personalized offer example above, we can see how AI-enabled solutions can make this pipe dream a reality. By employing an offer allocation engine driven by AI-powered insights, the system can continuously look at all data from all households, including that of the actual shopper, and recommend the best offers for that precise context. AI automates the process of understanding all contextual and historical data, using its computing power to crunch massive amounts of data to extract the real-time value it contains – decision recommendations based on real-time insights. This provides more prescriptive analytics than retailers have ever had before and makes personalized mass retail a reality.
Your data holds tremendous potential for improving both customer relationships and business outcomes – but not if you can't make sense of it. By incorporating AI and machine learning, you can drive better decisions at scale, and in turn, take meaningful steps to establish sustaining and rewarding relationships.