How Can Artificial Intelligence Optimize Grocers' Personalization Strategies?
Get great content like this right in your inbox.
Subscribe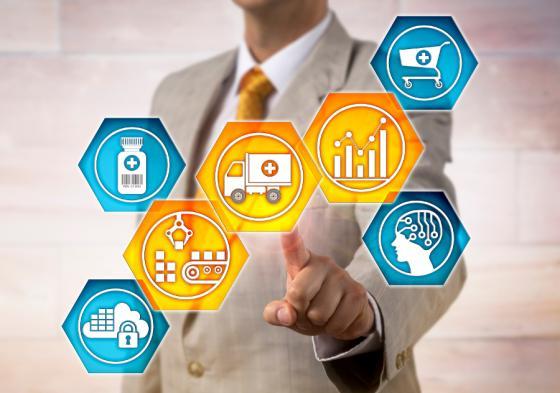 This is the fifth and final article on applying personalization strategies to generate increased revenue and shopper loyalty. Here, we review the potential of artificial intelligence (AI) to optimize the impact of planning, targeting, activation and measurement strategies discussed in the first four articles. You can read part one here, part two here, part three here and part four here.
The newest, and perhaps most powerful approach to achieve optimization is through AI. As with many "hot" technologies, AI has come to mean different things to different people. For the purposes of this article, we will use the Wikipedia definition: "machines that mimic 'cognitive' functions that humans associate with other human minds, such as 'learning' and 'problem solving.'"
Many have already experienced early forms of AI when making purchases on e-commerce sites such as Amazon. After making a purchase, customers continue to receive "suggestions" for weeks after the purchase. Some suggestions are on target, but many are not.
Big data and analytics, combined with AI, already shape decision-making for retailers, and this influence will only continue to grow. Because of tremendous competition to attract and retain shoppers, combined with the competition to gain share of voice through digital marketing programs, harnessing AI to optimize every detail of a campaign is a must-do. The good news is: Enormous datasets are already available to CPG marketers and are ideal for applying AI.
AI will impact and accelerate three major activities involved in retailer marketing:
Reduce human time involved in skillful and complex tasks associated with work such as modeling, nondiscretionary variable selection and testing multiple campaign scenarios.
Introduce the practice of dynamic modeling decision triggers that are automated and driven by market changes versus contractual or cyclical demands.
Move away from user-driven individual war-gaming to AI-powered "smart simulations."
AI in Planning
Prior to launching a campaign, retail marketers must analyze the quality of their datasets. Inaccurate and/or out-of-date datasets will inhibit the successful use of AI. Marketers should evaluate four areas, including:
Shopper data – in-store purchase, shopper behavior, income, lifestyle interest and related information.
Audience data – penetration, buy rate, buyer flow, new/loss/retained and similar information that helps marketers identify high-value shoppers.
Media data – which medium/media shoppers prefer, such as mobile, email, video or TV, and when/where shoppers' consume media and more.
Measurement data – determining the metrics for each medium; e.g., TV planning will measure improvements in viewership, while digital campaigns will focus on evaluating efficiency among publishers.
AI uncovers discrete shopper segments that can prove to be high value, as well as facilitate modeling and scenario testing during campaign development.
AI in Targeting
Retail marketers today can access one-to-one, highly granular verified purchase data that provides a large amount of detailed information about the shopper, such as lifestyle preferences and price sensitivity. Verified purchase data provides an abundance of information on current, lapsed or decreaser buyers based on frequent shopper program (FSP) data from hundreds of thousands of households.
AI complements verified purchase data by identifying detailed nuances about shoppers similar to those who have made actual purchases, identifies additional needs current purchases may have as well as recommends strategies for lapsed or decreaser shoppers.
AI in Activation
Speed is the critical success factor when managing campaigns. In-flight optimization enables retailers to measure campaign success as little as five weeks into a campaign, versus 12 weeks with traditional measurement solutions. IRI research has revealed that IFO campaigns continuously outperform non-IFO campaigns.
AI can improve on strategies such as in-flight optimization. For every campaign metric, such as message, medium and timing, AI can enable retail marketers to understand which campaign options best achieve each KPI. If a marketer knows when a shopper will respond to a campaign and how the shopper will respond, she gains an enhanced ability for engagement.
AI in Measurement
The most current innovation in campaign measurement is Unified Marketing Measurement, which integrates best practices from traditional Marketing Mix Modeling and attribution modeling. This consists of blending statistical techniques that assign business value to each element of the marketing mix at both a strategic and tactical level.
AI will accelerate the measurement process as well as improve the ability to measure additional campaign impacts, such as halo effects. Halos occur when a campaign drives a shopper to purchase a product other than the product that was the focus of the ad or buy the advertised product through another retailer than the one who created the ad. A shopper might see an ad for Pepsi Wild Cherry on sale at Safeway, but end up purchasing Pepsi Zero.
Safeway marketers want to understand the reasons behind that shift. Another shopper might see the same ad and buy Pepsi Wild Cherry, but end up purchasing it at another retailer. Safeway marketers will definitely want to understand the reason for that shift and change the shopper's behavior for the future.
Looking Back
While IFO has open up many new opportunities for retail advertisers to adjust campaigns in flight, based on early results, it does not replace comprehensive post-campaign retrospectives. Optimizing personalization campaigns should also include a rigorous post-campaign analysis that gives a holistic view of best performing audiences based on the retailer's KPIs, which will further enhance the performance of future campaigns.
New solutions available today enable retail marketers to gauge the performance of multiple campaigns simultaneously on a single dashboard, which is much more convenient that previous solutions and lets marketers measure the synergistic effects of these activities.
Looking Ahead
It is highly likely that AI over time will dramatically change how ads are planned, targeted and executed. In one scenario, ads will self assemble. An ad platform will tap into the enormous data sets retailers and agencies have built and combine an image, message, content and offer tailored to an audience of 1, and push the ad to the consumer through whichever medium he or she most likely to respond to. Whether this or another scenario takes hold, AI will profoundly reshape how campaigns are developed, executed and measured.