Whole Foods Expands Prime Delivery in FL, NYC
Get great content like this right in your inbox.
Subscribe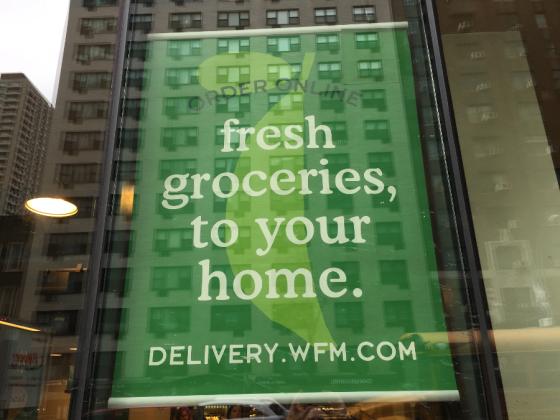 Grocery delivery from Whole Foods Market stores to Amazon Prime members' doorsteps has expanded to new locations in Florida and in the New York metropolitan area.
Members in Fort Lauderdale, Miami and Palm Beach, Fla., as well as part of New York's Long Island and select areas of New York City, beginning with lower Manhattan and Brooklyn, can now order natural and organic best-sellers from the Austin, Texas-based grocer's stores. Additional neighborhoods in New York City and other areas nationwide will get the service as the year continues.
Prime members can choose from thousands of items across fresh produce, bakery, dairy, meat, seafood, floral and everyday staples, all deliverable in as little as an hour. Select alcohol is also available, and orders can be made via www.primenow.com or the Prime Now mobile app, available for Android or iOS devices.
"We've been delighted with the customer response to delivery in as little as an hour through Prime Now, and we're excited to bring the service to our customers in Fort Lauderdale, Miami, Palm Beach, Long Island and New York City," said Christina Minardi, Whole Foods' EVP of operations. "Today's announcement is another way that we are continuing to expand access to our high-quality products and locally sourced favorites."
Amazon launched grocery delivery for Prime members via Whole Foods stores in February, just prior to the merger of its Amazon Fresh and Prime Now programs, which likely united to better streamline the ecommerce company's grocery technology. The service has since expanded to such major cities as Atlanta, San Francisco, Los Angeles, Chicago, Minneapolis and Houston, among other areas, and is earning its name as a major player among online grocers.
While Amazon, through Whole Foods, made its big entry into the grocery market less than a year ago, it's already making its mark: The company's grocery sales grew by nearly 50 percent in quarter one of 2018, and consumers are starting to see it like any other grocery store, according to a new report from One Click Retail.
Whole Foods operates more than 470 stores in the United States, Canada and the United Kingdom. A subsidiary of Seattle-based Amazon, it comes in at No. 8, under its parent's name, on Progressive Grocer's 2018 Super 50 list of the top grocers in the United States.