Whole Foods Delivery via Prime Now Expands to Boston, Baltimore, Philly, Richmond
Get great content like this right in your inbox.
Subscribe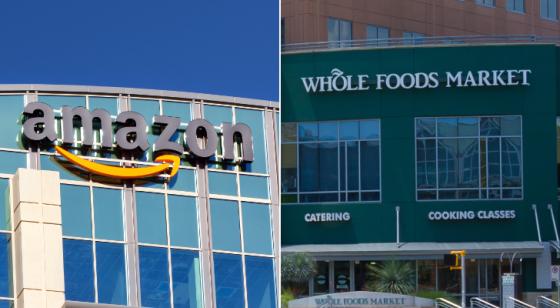 Whole Foods Market has launched free two-hour delivery of natural and organic products through its parent company's Prime Now service in Baltimore, Boston, Philadelphia and Richmond, Va.
Prime members now can shop for such bestsellers as fresh produce, quality meat and seafood, everyday staples, and other locally sourced products through Austin, Texas-based Whole Foods. Prime members receive two-hour delivery for free, and ultra-fast delivery within one hour for $7.99 on orders of $35 or more.
"We've been delighted with the customer response to free two-hour delivery through Prime Now, and we're excited to bring the service to our customers in Baltimore, Boston, Philadelphia and Richmond," said Christina Minardi, Whole Foods Market EVP of operations. "Today's announcement is another way that we are continuing to expand access to our high-quality products and locally sourced favorites."
Whole Foods delivery through Prime Now first began in February, with the service expanding to additional cities in the months following. Moreover, Whole Foods in the past month has replaced its own loyalty program with a Prime-based rewards program, expanding it to 25 states as of yesterday.
In quarter one of 2018, Amazon's grocery sales grew by nearly 50 percent, an increase of more than $200 million, according to a recent report from Draper, Utah-based One Click Retail. As a result, consumers are beginning to see the ecommerce giant like any other grocery store.
Whole Foods operates 470 stores in the United States, Canada and the United Kingdom. Under the name of its parent company, Seattle-based Amazon, the grocer lands at No. 8 on Progressive Grocer's Super 50 list of top U.S. grocers, reporting most recent fiscal year-end sales of $15.7 billion.