Whole Foods Cuts Prices on More Bestsellers, Holiday Items
Get great content like this right in your inbox.
Subscribe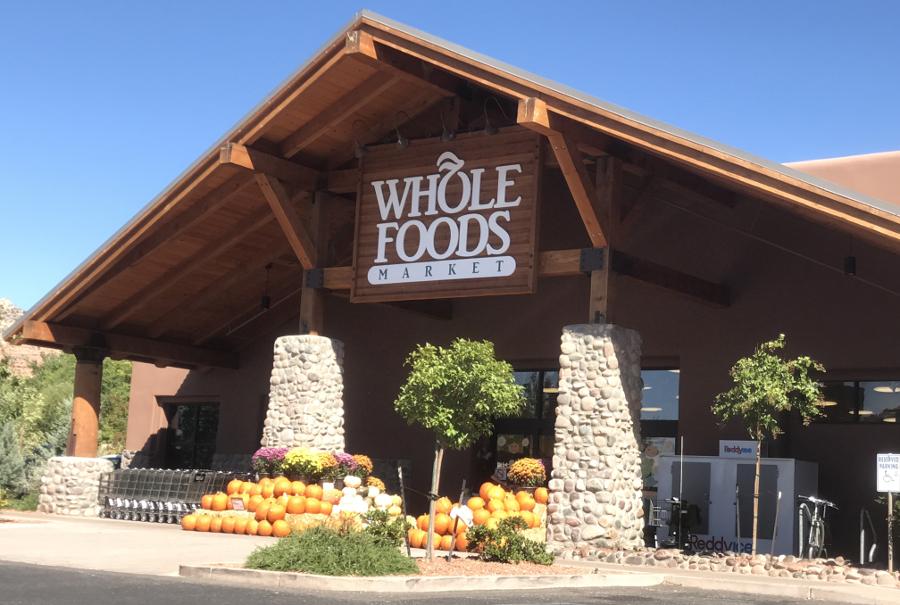 In time for Thanksgiving, natural food retailer Whole Foods Market has cut prices on more grocery bestsellers and holiday staples, including discounts on select turkeys and even deeper ones for members of Amazon's Prime subscription program.
While all customers will be able to purchase select organic ($3.49 per pound) and no-antibiotic ($2.49 per pound) turkey at reduced prices, Prime members will save an additional 50 cents per pound on either type of turkey. Moreover, Austin, Texas-based Whole Foods is now offering lower prices on an additional selection of customer favorites, including Value Pack Boneless Skinless Chicken Breasts (Organic and No Antibiotic), Responsibly Farmed Raw Peeled Shrimp, and holiday selections such as 365 Everyday Value Canned Pumpkin, Organic Broccoli, 1-Pound Organic Salad Mixes, Organic Russet Potatoes and Organic Sweet Potatoes.
Other products getting price cuts include national-brand products such as organic rice from Lundberg Family Farms, organic beans from Eden Foods, organic chicken and vegetable broths from Pacific Foods, organic eggs and milk from Organic Valley, and toothpaste from Tom's of Maine. Customers also will find lower everyday prices on such popular name-brand items as Chobani, Siggis and Fage yogurts; California Olive Ranch extra-virgin olive oil; Applegate hot dogs; and Vital Farms pasture-raised eggs.
"These are the latest new lower prices in our ongoing integration and innovation with Amazon, and we're just getting started," said John Mackey, Whole Foods Market co-founder and CEO. "In the few months we've been working together, our partnership has proven to be a great fit. We'll continue to work closely together to ensure we're consistently surprising and delighting our customers while moving toward our goal of reaching more people with Whole Foods Market's high-quality, natural and organic food."
Just prior to Amazon's acquisition of Whole Foods in late August, both sides of the deal shared their vision for a future where Whole Foods sheds its "Whole Paycheck" moniker and makes its products affordable to all, with new pricing initiatives and Prime membership playing a key role immediately. Days after the transaction, Whole Foods, under its new owner, slashed prices on 80 products across the store, including meat, seafood, produce and shelf-stable goods such as peanut butter.
Some industry experts claimed that the cuts were too few, and that the move was nothing more than a publicity stunt. Others said that the cuts weren't as noteworthy as the speed at which Whole Foods moved in making them.  
But whatever the cuts meant, reports surfaced that they had paid off. Foot traffic to Whole Foods grew 17 percent year-over-year the week that prices dropped, and remained up 4 percent three weeks later, according to research from alternative data-intelligence firm Thasos Group. Additionally, Walmart's regulars made up the largest percentage of Whole Foods' new customers during the week of price cuts, while Trader Joe's experienced the highest rate of customer defections.