What Can Grocers Gain by Buying Meal-Kit Services?
Get great content like this right in your inbox.
Subscribe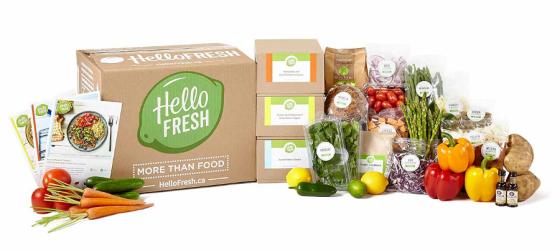 As the meal-kit sector grows in size and popularity, it's no surprise that food retailers are trying to find ways to carve out their niche in the business. That's why there's little surprise that several meal-kit brands and grocers have been in talks about possible acquisitions.
Albertsons Cos. reportedly has discussed purchasing meal-kit service Plated, according to CNBC, which cited a report from The Information. Additionally, the CEO of Green Chef has said that he's open to accepting offers for his company, while Home Chef has hired bankers to explore a possible sale, signaling an opportunity for them to be snatched up by an interested retailer.
Meal kit delivery services have skyrocketed to $5 billion in sales, according to Rockland, Md.-based market intelligence company Packaged Facts. Further, three-quarters of U.S. adults have heard of fresh food meal-kit delivery services, while a quarter of them have taken part in at least a free product trial. This suggests that consumers may adopt meal-kit services more often as online shopping increases.
With Amazon experimenting with meal kits and becoming a bigger threat in the grocery space, food retailers stand to benefit in several ways by purchasing meal-kit brands, says Nicole Peranick, director of global thought leadership with Stamford, Conn.-based brand strategy and consulting firm Daymon Worldwide. First, as with any other brick-and-mortar takeover of an ecommerce business (e.g., Walmart's purchase of Jet.com), food retailers can leverage and gain learnings from an existing ecommerce infrastructure -- consumer platform, logistics, delivery and distribution, etc. -- helping provide solutions for an increasingly digitized grocery marketplace.
And second – also paralleling the Walmart-Jet merger – acquisitions such as this expand not only a retailer's footprint, but, arguably, also its customer base, as these types of services often attract a different demographic, Peranick stresses.
"And not to be lost in all of this," she says, "is the wealth of access to a new consumer data stream to guide innovation efforts and SKU optimization to better compete."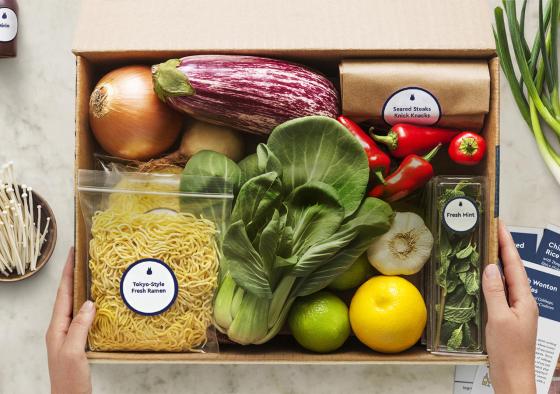 But as with all other types of mergers and acquisitions, the key is integrating and scaling properly, Peranick warns. She notes that full-on takeovers of meal-kit brands can be particularly risky when considering the concerns surrounding Blue Apron's recent lackluster IPO and stock performance, as many companies in this sector are challenged with customer retention and profitability issues. To mitigate risk but still reap the rewards of aligning with the growing meal-kit market, CPGs such as Campbell's (with Chef'd), Nestle (with Freshly) and Unilever (with Sun Basket) have made strategic investments in meal-kit providers, as has online grocer FreshDirect, which recently expanded its investment in Chef'd.
Moreover, a growing number of food retailers are investing in creating their own brands of meal-kit services, including Kroger with Prep + Pared, Publix with Aprons, to name just two. Doing this instead of purchasing a brand could be beneficial particularly for grocers already known for their fresh-focused formats, bringing strong trust to the meal-kit brand from the get-go.
3 Things to Consider
In the end, purchasing a meal-kit-delivery service is a "foot-in-the-door" approach and an effort to curb leakage, according to Jill Tomeny, senior manager, fresh category solutions at Daymon. But moving forward, grocers will need to:
Tailor offers to target customers: Are you focusing on smaller households, or ones with kids? Are you after the foodie, or the time-starved traditional eater? Will you provide vegan options, gluten-free meals, etc.? Are the cuisines offered middle American or ethnic? It all comes down to the right product for the right customer.
Know that meal kits aren't the silver-bullet convenience solution: Meal kits at retail are just a part of the solution for time-starved customers, and food retailers need to make sure that they have the correct fresh grab-and-go meal items, fresh-prepared products, convenience ingredients and more for other types of convenience-minded shoppers who might not be seeking meal kits. You must be able to keep shoppers who want to scratch-cook happy, too.
Have a top-notch fresh program first: The success of a meal-kit program is closely linked to the overall strength and reputation of fresh food at a retailer. If shoppers don't trust the freshness of a grocer's meat or produce, they'll be leery of its meal kits.