02/06/2019
Understanding Millennials' Purchase Habits Regarding Private Label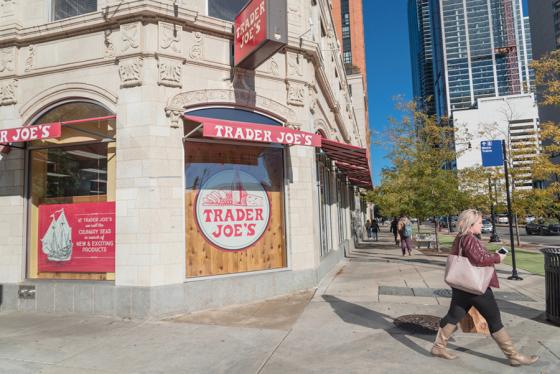 Traditionally, private label sales have a direct correlation with the economic performance of the United States. During financial recession periods, private label sales grow. Then, once the country enters a recovery stage, private label sales decline, typically by 2 percent to 4 percent.
This trend changed, however, with the recent economic expansion following the 2009 recession.  In fact, in 2017 private label share reached an all-time, high at 17.7 percent, according to Wilton, Conn.-based Cadent Consulting Group. One major factor of private label growth is the entry of a new shopping force: Millennials.
Millennials are savvy shoppers, having grown up in an age when they have access to purchase anything in the world. Internet shopping has been within the reach of every Millennial, enabling them to learn and experience new cultures, brands and trends. This has given the Millennials greater freedom to formulate their own opinions about consumer spending, rather than being influenced by traditional marketing communication, thus moving the power of decision-making into the hands of Millennials.
One area within the CPG world where Millennials are demonstrating a shift in behavior is in regard to private brands.  In fact, Millennials' shopping baskets contain 32 percent private label as compared with a typical cart, at 25 percent, Cadent has found. Consumer perception of private label has changed and grown over the past decade: Today, 67 percent of shoppers believe that private label offers extremely good value for the money and 62 percent say buying private label makes them feel like a smart shopper, according to IRI data. What are the factors driving this mind shift?
Value and Quality
The first factor is value: Millennials are faced with different financial challenges than past generations. Many are marrying later and thereby supporting themselves with a single income, and they need to make their dollars stretch farther. College graduates often have large debt payments from student loans, and so are seeking options to save money. Financial needs ultimately drive most purchase decisions, and private label provides greater value than traditional branded products.
Private label has made a dramatic transformation over the past three decades. Gone are the days of "no frills" products in simple black-and-white packaging. The products sold under private brands now have the same, or even better, quality than that of national brands. Consumer experience with private label has proved that the performance delivers on the effectiveness and efficacy they seek, so it makes sense to save money and repurpose the cash toward other experiences that Millennials enjoy.
Why Millennials Matter
Millennials are proving crucial to grocers' efforts to expand their private label share.
As John Paul, VP, private brands at Grand Rapids, Mich.-based grocer and distributor SpartanNash, observes, "We know private brands continue to grow in acceptance and importance with consumers, particularly Millennials, and we can continue to drive private-brand sales and penetration within our business."
"Many retailers have been able to leverage their private label brand as a strong differentiator, particularly among Millennials," affirms Karen Strauss, principal at Wilton, Conn.-based Cadent Consulting Group, going on to cite findings from Cadent's "The Branding of Private Label" report: "60 percent of Millennials stated that they believe their store brand is better than others, and 54 percent say that their choice of store is actually influenced by the retailer's store brand."
Adds Alex Smith, business analyst at the company: "Millennials continue to drive industry trends in the grocery and consumer packaged goods markets, so it comes as no surprise that Millennials are also the generation driving growth in private label. They not only already buy more private label than other generations, with about one-third of their shopping cart filled with private label products, but about half say that they plan on buying more next year."
What's more, they expect such products to offer exceptional quality and interest, and have jettisoned the idea that private brands are only for those seeking to economize.
"Consumers [are] seeing private brands as not just the cheap knock-off, but as a unique, high-quality, low-cost product they can be excited about feeding to their family," observes Abby Ayers, senior business development manager of retail at Oakland, Calif.-based Fair Trade USA, which in 2018 teamed with retailers on 176 Fair Trade Certified private label items. She adds that "now is the time to see private label as a place for innovation, growth and underscoring your company's brand. Why not play around with flavor trends or limited-run products?"
Referencing Magid market research revealing that higher-income Millennials – those earning upwards of $100,000 – "are double as likely to purchase private label," Ayers advises, "Low-cost private label perception needs to be thrown out the window in favor of developing an assortment that builds trusts and shows creativity."
–Bridget Goldschmidt
What's Private Label?
There's also a blurring of lines. How do we define a private label product today?  Is it a store-brand knock-off of a national brand? What if there's no national brand of a specific product sold in the store, only the retailer's brand of that item?  Or what if the store only sells "private label" in the name of the retailer?
Successful retailers will plan how to leverage private label sales, convenience and the shopper experience to meet the desires and needs of the Millennial consumer.
For instance, when consumers shop at Trader Joe's, do they believe they're shopping private label?  Every innovative product within this retailer doesn't have a traditional private label feeling. Private label retailers now exist in the United States, with more than 90 percent of every item sold at Aldi, Lidl and Trader Joe's a house brand. Do Costco members view the Kirkland brand as private label when it delivers high quality and value? Within the club environment, the members often have only a club-brand choice offering on the rack, but gladly purchase without any hesitation. Even within traditional retailers, Walmart shoppers flock to Sam's Choice organic products to save money and obtain the natural benefits they seek. Retailers are aggressively building their private label to satisfy their shoppers, build loyalty and grow internal margins.
Convenience and Experience
The world of private label continues to metamorphose, and Millennial shoppers have grown up in a marketplace vastly different from that of prior generations. Private label products now deliver innovation, quality and value. In addition, retailers can build shopper trust and loyalty by providing superior private label offerings to consumers. This is crucial as retailers compete for Millennial dollars.
Retail must respond to two other key insights to win Millennials' shopping dollars: convenience and experience. Price is no longer the No. 1 shopping driver for today's consumers; it's now convenience. Retailers must provide tools and a shopping environment that makes the weekly store trip fast and easy. Consider that more than 70 percent of every adult in an average American household works full time. Therefore, every moment away from the job is precious, and shoppers seek retailers who make their lives easier.  Retailers need to leverage technology to speed up the shopping process. Examples include buy online/pickup in store, same-day product delivery, scan while shopping and self-checkout. Millennials expect technology to make their lives easier.
However, Millennials also enjoy the experience of shopping. Humans have five senses, and the more a store environment can trigger these senses, the more it will create a higher emotional connection with a shopper. Millennials seek experiences more than prior generations, so retailers need to create this setting to win loyalty and grow sales. This is one clear advantage that brick-and-mortar stores have over internet shopping.
Millennials have more than $200 billion in direct spending power and upwards of another $400 billion via indirect influence, according to the U.S. Chamber of Commerce. Successful retailers will plan how to leverage private label sales, convenience and the shopper experience to meet the desires and needs of the Millennial consumer. It's these retailers, both physical and digital, that will set the standards for the future.