03/07/2018
Target Ups Delivery Options, Associate Wages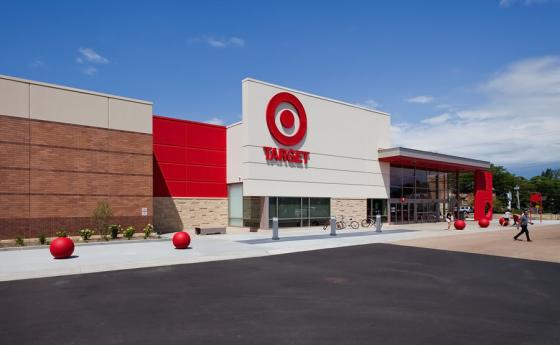 On the heels of solid Q4 and full-year 2017 results, Target Corp. has rolled out several initiatives as part of its multiyear strategy, among them expanding its delivery options and raising its starting minimum wage to $12 in 2018.
"We're making Target America's easiest place to shop," asserted Brian Cornell, chairman and CEO of Minneapolis-based Target. "That means blending the best of our physical and digital assets to create new experiences for our guests and reimagining our network of stores into hubs for commerce and community – inspiring showrooms, service centers and neighborhood-based fulfillment centers."
Added Cornell: "Target has been on a multiyear journey to modernize every dimension of our enterprise, and in 2018, you will see us accelerate our pace. You can expect us to continue to invest in our team as our greatest differentiator, and introduce and scale new experiences, services and brands, all in service to our guests."
Ongoing Expansion of Fulfillment Offerings
Free two-day shipping is now available for hundreds of thousands of Target.com items, with no membership or annual fee required, when customers spend a minimum of $35 or pay with a REDcard. The company's Drive Up service will begin rolling out across the United States next month, growing from 50 to nearly 1,000 stores by the end of the year. To use Drive Up, consumers place an online order from the Target app and an associate delivers it to his or her car in the store parking lot. Once a customer arrives in the parking lot, his or her order is fulfilled in a matter of minutes.
Target will also expand its delivery service for shoppers' in-store purchases, currently offered in four New York stores, to all stores in across the city's five boroughs, as well as select urban locations in Boston, Chicago, San Francisco, and Washington, D.C. Customers in these cities who usually travel on foot or by mass transit will be able to have in-store purchases delivered to their homes or offices later the same day for a flat fee.
Further, the retailer recently revealed plans to offer same-day delivery of groceries, essential items, home goods, electronics and other products via Birmingham, Ala.-based delivery service Shipt, which it purchased last December. Already available at more than 440 Southeast and Twin Cities Target stores, the service will roll out to the majority of the chain's stores and all major markets by the 2018 holiday season. Additionally, following its successful 2017 launch, the Target Restock next-day home delivery service of essentials will spread to more than 30 new cities, serving almost three-fourths of the U.S. population by the close of this year.
Higher Minimum Starting Wage
Target's minimum hourly wage will rise to $12 this spring, starting with existing team members. Last fall, the company increased the minimum hourly wage to $11 and pledged to raise it to $15 by the end of 2020. A starting wage of $12 is higher than the state-level minimum wage in all 50 states, Target noted.
Remodeled Stores

, New Small Formats
This year, Target aims to nearly triple the size of its remodel program, incorporating elements of its next-generation store design into more than 300 locations across the country. The project encompasses major investments in large metro areas such as Chicago, Los Angeles, Minneapolis-St. Paul and New York.
The company will open about 30 stores this year, the majority of which will be small-format stores in urban and dense suburban neighborhoods and near college campuses. This week alone, Target's four new store openings include small-format locations in the Boston, Chicago and Washington, D.C., areas.
A Revamped Owned-Brand Portfolio
Last year, Target set a goal to "reimagine" its owned-brand portfolio, delivering more unique products by introducing more than a dozen new exclusive brands by the end of this year. In the wake of successful brand launches in 2017, Target has rolled out Universal Thread, a denim-based lifestyle brand for women, and is on track to debut Opalhouse, a home collection featuring more than 1,300 pieces, in April. Based on the positive feedback on its brands, Target plans to ramp up the introduction of additional exclusive brands across its portfolio in the next few years. Additionally, the retailer is collaborating on a limited-edition spring collection with British brand Hunter, which will consist of a colorful, affordable range of products, most less than $30.
Minneapolis-based Target serves customers at 1,822 stores and on Target.com.