SPONSORED CONTENT
SureStack Dunnage Racks.. Make Your Food Operations Safer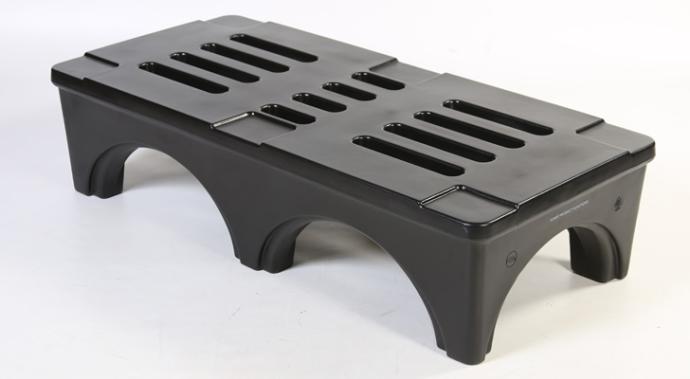 Promote food safety, maximize storage space, comply with health departments regulations, and much more can be accomplished with one single product, the SureStacktm dunnage rack.

The simple and ergonomic functionality of this product is the perfect platform for your walk-in coolers, backrooms, storage spaces, and food prep areas. The racks are made of strong plastic recycled material to resist rust and corrosion when exposed to food acids and climate changes. They can support up to 4,000 lbs, allowing you to store bulky items safely off the floor while taking less space. The SureStack is CE and NSF certified which is key to ensure that products you use in your food service operations meet strict standards for public health protection.

The SureStacktm is designed with smooth rounded corners to promote a safe working environment for employees as well as to prevent packaging punctures. They perform optimal at temperatures ranging from -20F to 180F degrees improving utilization capabilities in any area of your operations.

SureStacktm dunnage rack is offered in a variety of colors to implement "color" coding systems that help to prevent cross-contamination and to keep work areas organized and sanitary. Many sizes are available to accommodate different space needs in your facilities.

If you are still using outdated and rusted metal racks, we strongly encourage you to try the SureStacktm plastic dunnage rack for its durability, strong features and sanitary properties that make your food operations safer and your job simpler and effortless.