Raley's Owner Empowers Shoppers to Eat Healthier in New YouTube Series
Get great content like this right in your inbox.
Subscribe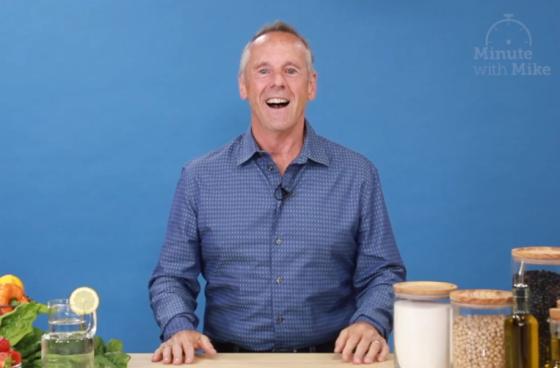 Western grocer Raley's has launched a dedicated YouTube channel and video series where its owner helps viewers understand serious issues currently facing the food industry and how they can better take control of their own health and eating habits.
Owner and Chairman Mike Teel kicked off the first set of videos in the series, dubbed "Minute with Mike," in which he discusses the "overabundance" of added sugar in today's food supply, making foods more addictive and it more difficult to reduce or eliminate one's sugar intake. Each weekly video in the series will release Tuesdays on YouTube.
"About eight years ago, I began to really start paying attention to the fact that our food is contributing to a growing health problem here in the United States," he said in the first video. "People are developing diet-related diseases like obesity, heart disease and Type 2 Diabetes in staggering numbers. And meanwhile, consumers are more confused than ever about what to eat and what they're reading on their food labels."
Teel, Raley's third-generation family owner and a lifelong grocery associate, has spent much of his life using his knowledge gained to become an advocate for the consumer. Believing that the grocery business has "an obligation to help people eat better by enabling them to make healthier choices," Teel has helped Raley's do so in a number of manners, including:
"I believe that by being in the business of food, we are also in the business of health. Our aisles are the point of decision-making that can have a huge impact on health, with customers making thousands of decisions about what they put into their bodies each day," said Teel. "The topics discussed in these videos come from the heart and my personal beliefs and experiences. My hope is that they'll inspire a real conversation in the food industry that inspires food producers and grocery stores to change for the better, together."
Teel has made it clear that Raley's approach to changing the way the grocery industry thinks about health and eating is akin to a domino effect. If it can make small changes, such as the ones listed above, these changes can add up and create the bigger change needed to help transform the way people approach eating and their health.
Raley's operates 129 stores under five banners: Raley's, Bel Air Markets, Nob Hill Foods, Food Source and Market 5-One-5. The company is No. 26 on Progressive Grocer's Super 50 list of the top grocers in the United States.