Raley's Ups Label Transparency Game With Shelf Guide
Get great content like this right in your inbox.
Subscribe
Raley's has added a new, one-of-a-kind shelf-tag program to help customers more easily understand nutrition facts and make more informed food purchasing decisions.
Today, 59 percent of grocery shoppers experience difficulty in understanding nutrition facts on product packaging. At the same time, recognizing ingredients is the No. 1 influencer of consumers' decisions to purchase a food or beverage. Raley's Shelf Guide combines current food trends and leading research to set strict standards for packaged food claims and provide label transparency.
Created in partnership with Chicago-based data science company Label Insight, which uses data science to provide access to complete and accurate product information for more than 400,000 products, the new tool differs from other shelf tag programs by taking a closer look at packaged ingredients, food processing and nutrition. Using simple and colorful icons, Raley's Shelf Guide helps customers quickly interpret whether a product meets their needs, without having to analyze multiple labels. West Sacramento, Calif.-based Raley's has even created two unique shelf tag descriptions, making it easy for customers to find food that's minimally processed and nutrient dense.
Developed independently – and not driven by any brands or products – Raley's unique Shelf Guide descriptions include:

Minimally Processed: Simply prepared with only clean ingredients, and limits on added sugar and sodium
Nutrient Dense: Contains vitamins, minerals, dietary fiber, and other beneficial substances that may have positive health effects
No Added Sugar: No added sugar or artificial sweeteners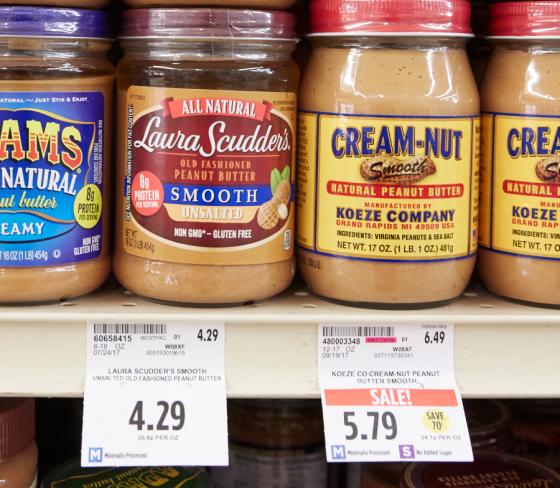 For ease of use, the icons are placed directly on the price tag. The top two icons are shared on the tag in-store. Customers seeking value at the shelf will now be able to use the Shelf Guide to find a better option at an affordable price.
In addition to helping in-store, Shelf Guide's icons also can assist online shoppers via Raley's eCart click-and-collect service, allowing them to quickly find the products that meet their health-and-wellness needs at shop.raleys.com. Some 13,000-plus center-store products have at least one icon each.
Through the new program, Raley's CEO Michael Teel has a specific vision: to change the way the world eats, one plate at a time. With Shelf Guide, Raley's also aims to inspire food companies to reformulate and create better-for-you products as consumers demand these foods – and are looking to food companies and retailers to change the food landscape.
"We knew that Raley's could develop a program that truly addresses the needs of our customers and serve as a trusted advisor," Teel said. "Raley's Shelf Guide attributes will help our customers make easier decisions when shopping our stores. Only foods that meet the strict standards of Raley's will qualify for the Shelf Guide tags. I challenge food manufacturers to aspire to meet our Shelf Guide standards for their products at Raley's."
Raley's Shelf Guide was reviewed and supported by Arianna Carughi, Ph. D. in Nutritional Sciences, C.N.S.