Raley's Adds to Ready-to-Go Meals
Get great content like this right in your inbox.
Subscribe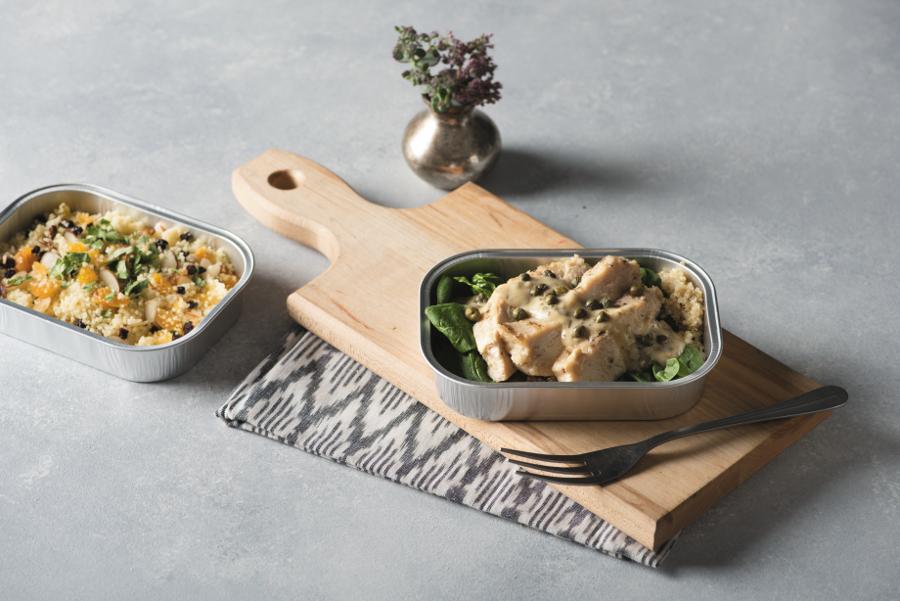 Raley's has expanded its Ready-To-Go program with new sizes, flavors and packaging, now including 32 different meals available in the fresh deli department.
Launched in 2010, Raley's Ready-To-Go meals can be found in grab-and-go displays, and are all made with fresh, premium ingredients. The new program and meal selections were chosen based on trending flavors, fruits and vegetables, as well as Raley's customer favorites, including such global offerings as Chicken Fajitas (family meal), Moroccan Style Couscous (mini side) and Beef with Chimichurri Sauce (mini meal). All focus on higher quality and better-for-you attributes.
In addition to adding more modern flavors, Raley's has improved the size and packaging. The new package is modern and functional; customers can heat the aluminum trays directly in the microwave or oven.
The sizes and offerings are:
Mini size: 15 offerings sized for customers seeking weekday breakfasts (such as scrambles, sandwiches and burritos), office lunches, and/or after-school snacks for kids. Sizes range from 6 to 11 ounces.
Entrée size: 12 offerings that each serve one to two people for lunch of dinner. Sizes range from 8 to 16 ounces.
Family size: Five offerings that each serve a family of four to six. Now 50 percent larger than its previous version, the line includes sizes from 48 to 54 ounces.
Moreover, packaging now takes transparency a step further, using the recently introduced Raley's Shelf Guide program to help customers combat label confusion and find items that match their dietary needs. The shelf-tag program's descriptions include "Nutrient Dense," "Calorie Conscious," "Vegan" and "Vegetarian."
"Our customers are in for a real treat with Raley's new Ready-To-Go meals," said Keith Knopf, Raley's president and COO. "We understand the importance of convenient, healthy food options at a value and believe our customers will enjoy the new meals, made with quality ingredients that taste great."
Raley's Ready-To-Go Meals can be heated up in as little as two minutes, with prices ranging from $3.99 for a single serving to $16.99 for the family size. The new offerings mark the latest addition to the company's commitment to providing customers with "Better for You" products, consisting of healthy, nutritious options that customers can feel good about eating.
West Sacramento, Calif.-based Raley's operates 122 stores in Northern California and Nevada under the Raley's, Bel Air Markets, Nob Hill Foods and Food Source banners.