09/23/2019
Macro Effects of Micro Fulfillment in Grocery
Not that long ago, customers were content or even overjoyed that they could order something online and it would arrive at their doorstep in a week or so. The expectation today, however, is much different. 
Amazon Prime launched memberships in 2005, and then a few years later really stepped up its offerings, making two-day delivery commonplace. Fast-forward to a short time later, and there's now a whole generation of online consumers who haven't known anything but this speedy service. 
Key Takeaways
The pressure is on for retailers to satisfy consumers' ecommerce demands in a cost-effective manner.
Automated micro fulfillment centers, using artificial intelligence and robotics, can help maximize the efficiencies of online grocery delivery and pickup.
Speed, productivity and better control over inventory are among the advantages of micro fulfillment for grocers.
As two-day delivery turns into same-day or even one-hour delivery — now offered by some grocers as well as Amazon, Walmart and Target on certain items — the pressure is on for retailers to satisfy consumer demands in a cost-effective manner.  
"Right now, delivery is too inefficient, and the manual labor of walking up and down the aisles to do it is sucking all the life and all the profit out of their grocery business," says Steve Hornyak, chief communications officer of Israel-based CommonSense Robotics, recently renamed Fabric. "With them using third parties or even themselves, fundamentally they're losing money on every online transaction that they're fulfilling."
Enter one solution: automated micro fulfillment centers. Combining artificial intelligence (AI) and robotics at a location already close to the consumer, such as an existing store, can help maximize the efficiencies of online grocery delivery and pickup.
Some grocers have already embraced micro fulfillment centers, or are in the process of building them: Miami-based Hispanic grocer Sedano's; Wakefern Food Corp. banner ShopRite, operating in the Northeast; Boise, Idaho-based Albertsons; and Ahold Delhaize USA banner Stop & Shop are just a few. 
Image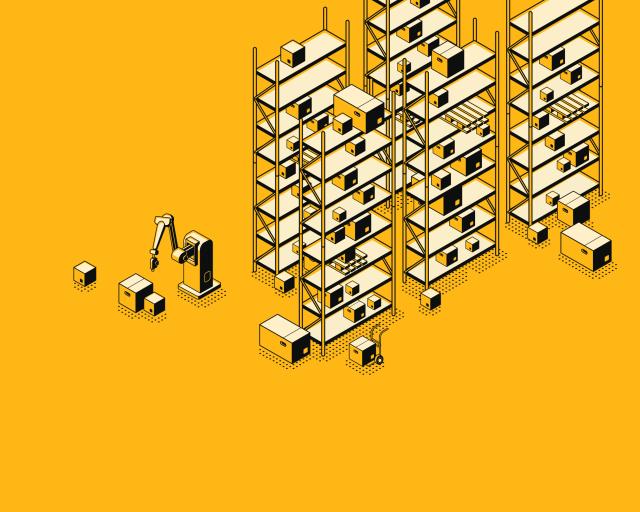 "The demand is definitely there from the end shoppers," says Max Pedró, co-founder and president of Waltham, Mass.-based Takeoff Technologies. "We don't think getting groceries online is a luxury anymore. It is a necessity. Some shoppers are going to be lost if you don't have that format to serve them."
Where You Already Are
Traditional grocers have one major advantage over strictly online businesses: their brick-and-mortar locations. These buildings are often referenced as one of the differentiators between Walmart and Amazon in their fight over shoppers' online purchases, and it's not just true for the big guys.
Image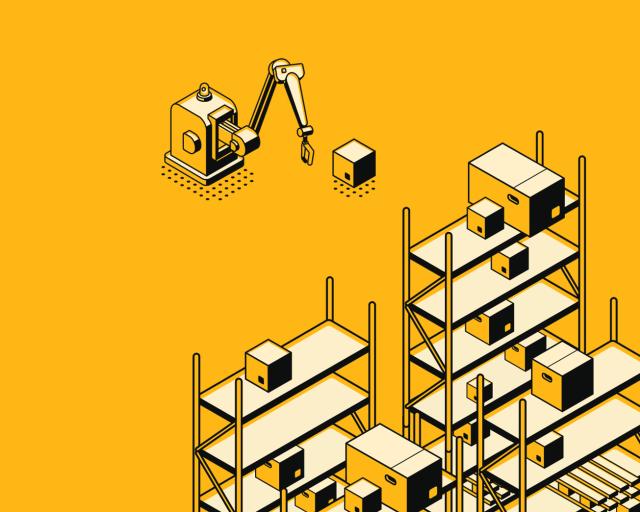 "The robots will merge at the end to fulfill one order," Hornyak explains. "If it's going to be delivered and it's going to be sub-hour, it may be able to go out as it is. If it's going to go to a centralized distribution place, we may have to pack some ice in it or other packing."
The different packing options are all part of the operational process, which combines technology with human strengths where appropriate. 
"So many people have the concern that robots are taking jobs, and we actually see the opposite: It's humans and robots working together, but adding the humans to do what we do best," Aguerrevere says. "It is an art and science coming together on sorting the right inventory into each of those totes, and then the entire facility."
The major advantages of the automated micro fulfillment center are speed, productivity and overall efficiency. According to Takeoff Technologies, this system is at least 10 times more productive than roaming supermarket aisles to assemble orders, while CommonSense Robotics notes that an order of 60 items is picked in less than 10 minutes. 
The Customer Experience
Speed isn't the only advantage customers will see when ordering from a grocer that employs an automated micro fulfillment center.